Baltic start-up nabs 530k euros during its last investment round led by Business Angel Fund

The company makes investing in real estate accessible through crowdfunding

It is soon to launch its own investment app and plans to expand throughout Europe, Spain being top of the list
InRento, a Vilnius-based start-up is another strong example proving that the Lithuanian environment is treating new businesses right. The company nabbed 530K euros during its latest investment round, which was led by the Business Angel Fund and facilitated by Rikanus, the holding company that is renowned for building crowdfunding platforms.
The real estate market is one of the few investment asset classes to generate acceptable returns at a time of low or negative interest rates. There are tools and services that can help determine how to value commercial property and how viable it is to invest in it. There are numerous websites and apps in the market to aid interested investors to find the perfect property for themselves. All thanks to the internet revolution, people can now get information on their investments within seconds. Additionally, when in doubt, they can always seek advice from top-class realtors like Lincoln Frost, in their area, who can with their years of expertise in this field give valuable advice on the estimate of a property and a close to accurate price it can offer. Certainly, there are many possibilities for those looking to invest.
Even though there are many alternatives to investing in real estate available on the market, the start-up has found an exceptional niche by bringing crowdfunding to the heart of the business model. InRento presents a way to invest in real estate that does not revolve around the traditional rental model and is the first of its kind to be licensed in the eurozone. The way it works is that investing with InRento is similar to owning a rental property, however, day-to-day property management, one of the main downsides on people's list, is not something to be preoccupied with.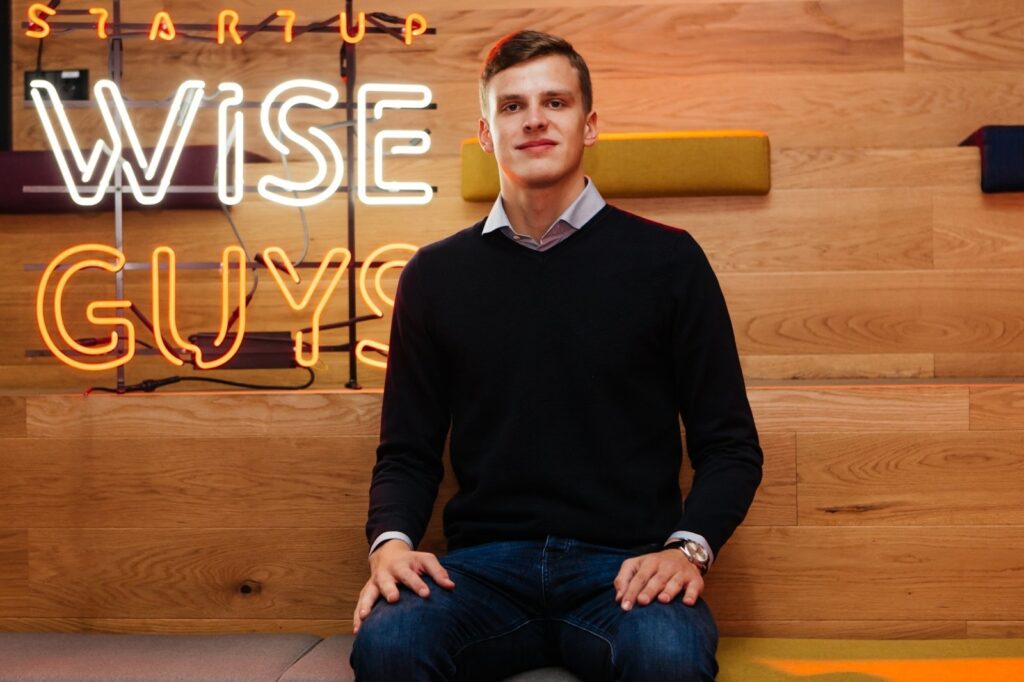 Gustas Germanavičius, founder and CEO of InRento
The start-up was founded last year, in 2020, and the timing, in particular, is an important aspect because the pandemic has significantly changed the landscape of the real estate market all over the world. "I would say that we started in one of the hardest times we could. Offices became vacant, while general prices of real estate skyrocketed. Naturally, this made it extremely hard to find high-yielding properties." said Gustas Germanavičius, co-founder and CEO of InRento for ITKeyMedia. "However, we decided to launch in the midst of the lockdown, and with very hard work and rigorous due diligence processes I am happy to disclose that so far, we have raised 1.5M EUR of investments for Real Estate projects, with an average return standing above 7% and recorded 0 late payments."
A new European regulation addressing the growing practice of crowdfunding, meant to harmonize the member states, was approved on the 7th of October 2020 and will enter into effect in November 2021. So while the implementation of a proper framework to regulate crowdfunding platforms is still taking its time, Lithuania is one of the few countries which already has its own in place. This allows for enhanced peace of mind from both the investor's and borrower's point of view, and that is what the investors of InRento benefit from – the supervision and licensing done by the Bank of Lithuania provides the chance to borrow and invest securely.
The team behind is a forte of InRento. Being composed of highly experienced investment advisors from Lithuania with a notable record in real estate and asset management it ensures that the chosen projects are properly analyzed by experts in the field. There are several factors to consider when it comes to choosing a property to invest in, not least of which are the economic considerations of the city or country that has fallen on the investors' radar. Especially when it comes to investments abroad, even more stringent scrutiny may be required. While basic research aspects that provide a bird's eye view can be covered through websites like Malta Guides, there should be more in-depth analysis of the property market to ensure that there are substantial gains to be found in the investment in the long-term. This is something that the founders have proven to be great at with their previous experience. There are other several strong points to the start-up, aside from the fact that the starting budget needed for investors is accessible, revenue comes in on a monthly basis from the lease and the fixed interest of the investor is still paid even if the property loses its lessee. Investors do not stand to gain only income attributed to the rent price, but also capital growth when the assets are sold later on. Moreover, it is also important to note that the classical liquidity issues that come with investing in real estate are addressed through the feature of a secondary market on the platform which allows investors to exit the investment early.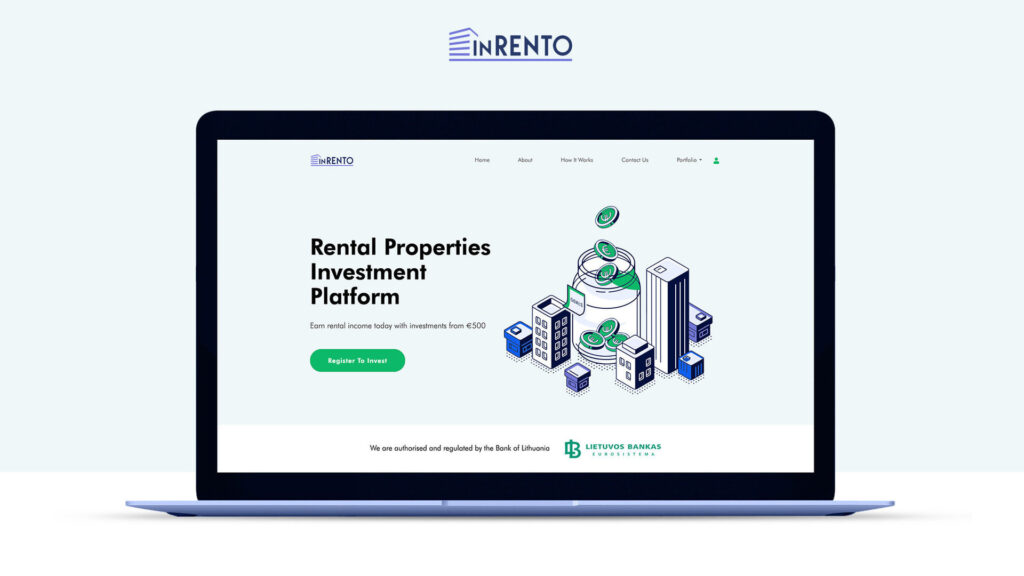 In April this year, the startup successfully attracted the attention of institutional investors and landed pre-seed funds to grow their platform, just after a few months of operating. The 130K euros were raised with the help of the Estonian Startup Wise Guys Venture Capital Fund and business angels and highlighted very well the potential of InRento.
Most recently, Business Angels Fund, one of the leading venture capital funds based in Vilnius, led this funding round. Their investment director, Nerijus Baliūnas declared that: "The decision to invest in InRento was quite clear. The company included the three main indicators: the market has shown the necessity of such product, the growth of crowdfunding platforms and volumes shows the right timing, and there is a solid professional team behind. Thus, this round was closed within a couple of weeks, and we are happy to be onboard".

Overall, InRento marked a great year – during the last 12 months, they have grown 25 times in terms of revenue and the team is growing in order to manage the future business expansion, from only 4 people in the beginning to almost 20 people now. They have raised 660K euro in equity funding, financed 1.5M euros worth of loans and now they are ready to expand and scale abroad.
A few months back the founder told ITKeyMedia that they were conducting due diligence on four markets: Ireland, Spain, Romania, and the UAE. And indeed, Spain is now the next target for InRento. When it comes to what is awaiting in the future, the founder stated for ITKeyMedia that: "We expect to finish this year with 3-4M EUR of investments funded and at least double this number in 2022, as we are launching opportunities in Spain which will be followed by other European countries. In addition to this, we are launching our investment app, so that people can invest more easily and at any time and we are planning some major integrations to other financial institutions during the coming year."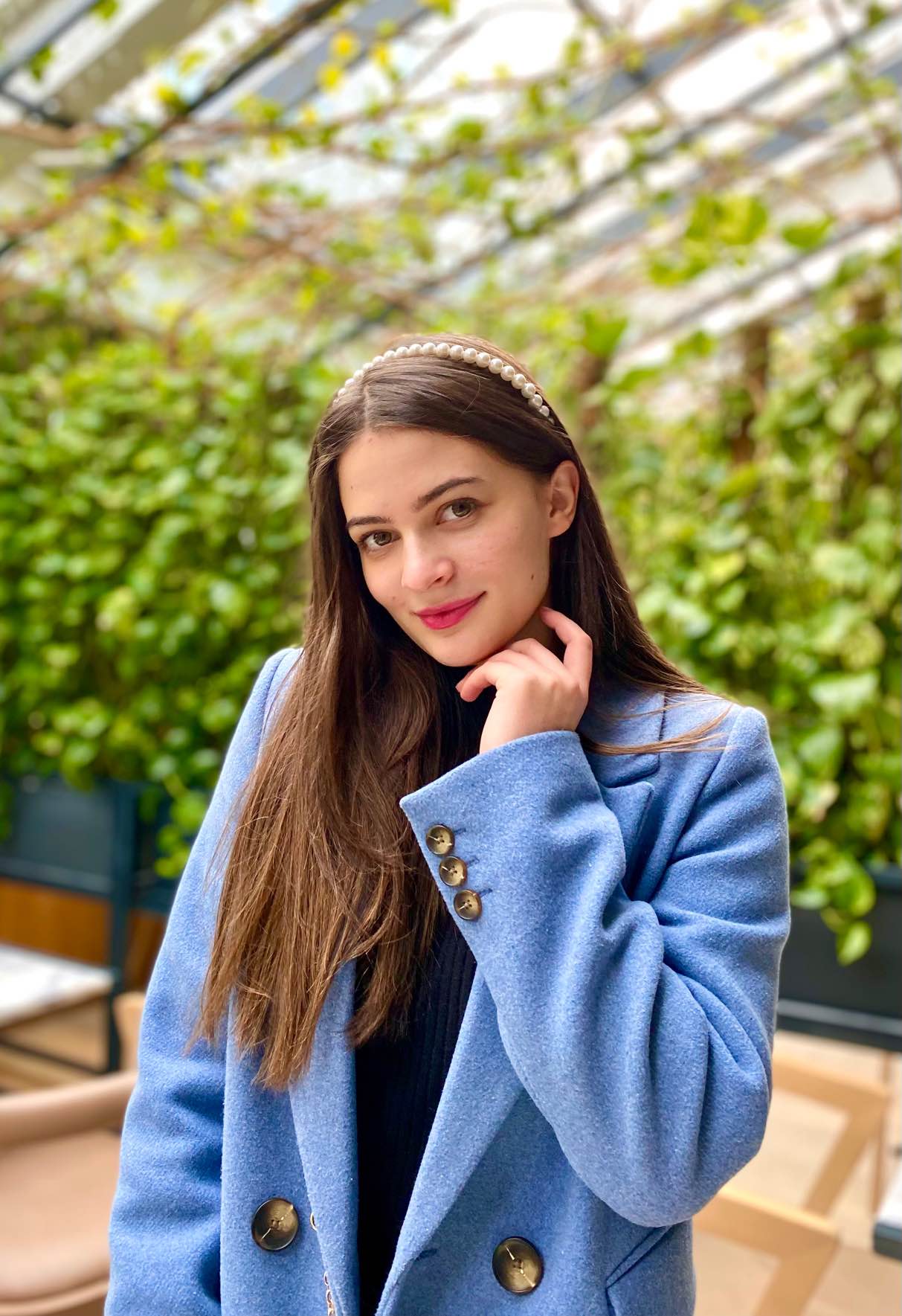 Sorina Vatavu is a freelance journalist from Romania. Pursuing a master's degree in law and technology in the Netherlands, she is very passionate about arts, traveling, and the interplay between regulation, ethics, society, and technology.