REC Global is now a part of the GlobalLogic group. With this acquisition, GlobalLogic expands their European presence and strengthens embedded software capabilities
On January 13, 2016, REC Global, a Wroclaw-based  software company, announced its acquisition with the GlobalLogic group. This opens up great new chances in case of growth, development and business opportunities for both sides. With this move, GlobalLogic, a leading design and digital product development company, extends its presence in Europe while enabling it to deliver even more sophisticated design and engineering solutions to customers worldwide. In return, new opportunities, especially a broader access to the US market will open up for REC Global.
"Partnering with a brand like GlobalLogic opens up a world of new opportunities for REC, giving us broader design and development capabilities in Europe while also providing access to new markets and clients worldwide," said Krzysztof Kuliński, CEO, REC Global. "Our goal has always been to use our capabilities to help the most innovative brands across the globe. We're eager to take the next step in the evolution of our company, now as part of the GlobalLogic family."
REC Global is a software engineering company providing R&D software services, custom software solutions and consultancy expertise to companies across the globe. From their research and development centers in Poland, Slovakia, Croatia and with a team of more than 500 highly qualified engineers, REC Global works with discerning clients in many industries including Automotive, Maritime, Semiconductors, Internet of Things, and Machine to Machine (M2M) Communications, Industrial Automation, Telecommunications, Security and Web, Mobile & Enterprise Solutions.
"REC founders and management team have built an impressive platform with strong product engineering capabilities and a long and growing list of partnerships with world-class clients," said Shashank Samant, Chief Executive Officer, GlobalLogic. "REC's credibility and specialization will enable us to further differentiate our offerings and focus on emerging customer needs in the new software economy. We are truly excited to embark on this journey with the good people at REC."
GlobalLogic is a full-lifecycle product development services leader that combines deep domain expertise and cross-industry experience to connect makers with markets worldwide. Using insight gained from working on innovative products and disruptive technologies, we collaborate with customers to show them how strategic research and development can become a tool for managing their future. Headquartered in the United States, GlobalLogic operates design and engineering centers around the world, extending the benefits of its authentic global presence to customers in digital media, electronics, healthcare, infrastructure, finance, retail, and telecom industries. GlobalLogic is a trademark of GlobalLogic. All other brands, products or service names are or may be trademarks or service marks of their respective owners.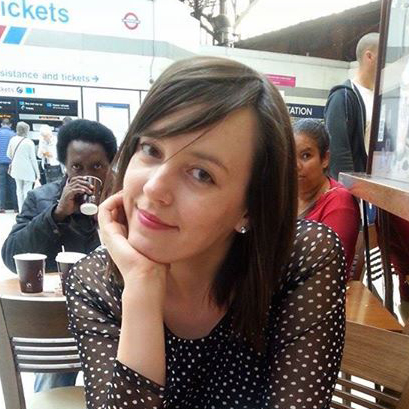 Emilia is an experienced editor, gifted wordsmith, a professional translator, but first of all, an avid reader.