Joint Polish Investment Fund makes first investment in MANTA Instruments, producer of breakthrough nanotech instrumentation.
MANTA Instruments, a privately held company producing ViewSizer 3000, the first scientific instrument to deliver accurate and reproducible nano particle concentration and size distribution data, has announced the first closing of a Series A financing round. The round was led by Joint Polish Investment Fund (JPI Fund), a new Life Science Venture Capital Fund co-financed by the Polish National Centre for Research and Development under the BRIdge VC program. JPIF Fund invests worldwide, in early and mid-stage innovative Life Science companies lead by Polish people, located in Poland or, based on IP generated by Polish nationals. The Triton Technology Fund, MANTA's seed round investor, also participated in the round.
"We are delighted to have received this financial support from JPI Fund. JPI Fund's knowledge and experience make them trusted advisors as we take a next critical step in the growth of MANTA, the commercial launch of ViewSizer 3000. We believe its unique properties will enable MANTA to become a leading instrument producer globally in the rapidly developing nanotechnology market," says Rick Cooper, MANTA Instruments CEO
In conjunction with the Series A fundraising, Dr. Axel Polack, JPI Fund General Partner was appointed to the Board of MANTA Instruments.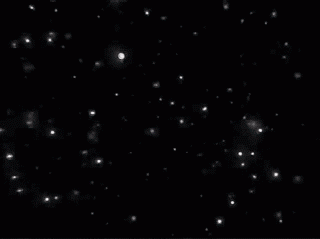 The Series A funds will be used by MANTA to commercialize ViewSizer 3000, the first scientific instrument capable of providing accurate nanoparticle concentration data. ViewSizer 3000 is also able to generate reproducible size measurements for nanoparticles of mixed sizes and to measure reliably changes in nano particle size over time. The ViewSizer 3000, with all these characteristics in a single instrument, provides MANTA's customers with compelling value propositions relative to the legacy instruments. Before launching ViewSizer 3000, MANTA successfully completed a beta test program with ten partners.
"We are pleased to have made our first investment in MANTA Instruments whose breakthrough pedigreed technology was developed by Dr. Dariusz Stramski and Dr. Kuba Tatarkiewicz, both leading Polish scientists. We have great confidence in the potential of ViewSizer 3000 and expect it to become a key tool for companies around the world working in the field of nanoparticles," says Dr. Axel Polack, JPI Fund General Partner
ViewSizer 3000 is based on MANTA's pedigreed technology developed around the original IP from the University of California at San Diego (UCSD), the development of which was led by Dr. Dariusz Stramski and Dr. Kuba Tatarkiewich at the Ocean Optics Research Lab at the Scripps Institution of Oceanography, UCSD.
"With our BRIdge VC program we take the necessary risk to support innovation. The projects we decided to invest in together with experienced business partners are indeed innovative but also early stage. We are confident that the involvement of private partners will bring the relevant know-how and guarantees an effective use of funding for this purpose," points out  Leszek Grabarczyk, Deputy Director of the National Centre for Research and Development
The properties of nanoparticle-enabled products to depend on the size of the nanoparticles which for most applications need to be produced in a certain range of sizes. To address this requirement, companies need access to reproducible nanoparticle characterization data to manage their processes for developing and producing optimized nanoparticles. This need is present across the entire commercialization chain from R&D to manufacturing. MANTA's ViewSizer 3000, based on MANTA's innovative illumination and detection techniques, addresses all these unmet needs allowing its customers to get accurate and reproducible measurements of mixed nanoparticle size distribution and concentration.
MANTA holds the exclusive worldwide license to the system and software intellectual property from UCSD's Office of Innovation and Commercialization.