The gaming industry is among the most profitable entertainment industries
Cloud gaming is seen as a solution to expensive gaming hardware
RemoteMyApp, founded in Poland, is a B2B cloud gaming service provider and the owner of the customer brand Vortex.gg 
Cloud gaming will not substitute classical gaming; it'll be part of the gaming industry in general
The video games industry is the biggest one among existing entertainment industries. Last year it reached the peak high revenue which is $175 bln. It's no wonder, video games bring lots of emotions and allow gamers to influence the plot of games. Moreover, it's a good way to connect with other people, which, for instance, MMORPG allows doing.
Interestingly, the gaming industry is well developed in Poland. You may have heard of the famous game developers CD Project Red and Techland, however, there are more than 400 companies producing games in Poland, as shares Karolina Kałużyńska, a Gamest PR manager and Women in Games Ambassador. "They [gaming companies]release nearly 500 titles a year and employ about 10 thousand people. Year-over-year growth of the game industry in Poland is believed to be at a level of nearly 30%," she says to ITKeyMedia. Additionally, there are many gaming-related services, like technology startups for gaming solutions, dedicated gaming agencies, and esports companies in Poland. One of such companies, RemoteMyApp, contributes to this industry by offering a B2B cloud gaming solution for businesses worldwide. They offer gaming content and streaming technology to such enterprises as device manufacturers or telecommunications. The company seems to be succeeding in the world arena, ComputerBild.de rated MagentaGaming, Deutsche Telekom's new cloud gaming platform delivered by RemoteMyApp, above Microsoft xCloud, GeForce Now, and PlayStation Now.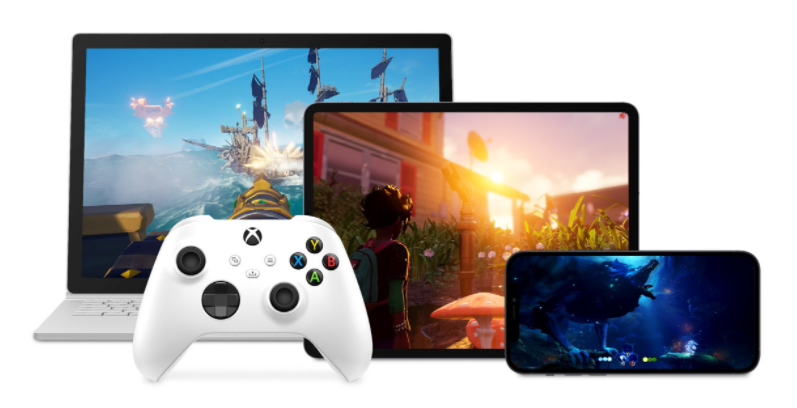 Cloud gaming as the future of the gaming industry
True gamers spend a lot of money on gaming hardware. Moreover, as Guilherme Fernandes, a market consultant at Newzoo, a Dutch games and esports data company, shared with ITKeyMedia, "This [buying the required hardware]is even more complicated due to the shortage of hardware that we have been experiencing since mid-2020 and that has no clear end in sight." Therefore, cloud gaming is a good solution. "In Europe, the biggest use case for cloud gaming might be allowing people to play PC and console games anywhere and regardless of the device they are using (even on smartphones or TVs)," says Fernandes. Indeed, subscriptions to cloud gaming service providers help consumers to save a lot of money making the video gaming industry a democratic niche. Karolina Kałużyńska is sure that cloud gaming is "one of the strongest trends in the gaming industry, which will stimulate industry growth in coming years", as she shared with ITKeyMedia.
Surely, the gaming industry is constantly developing, and cloud gaming services are not an exception. Fernandes said to ITKeyMedia, "We forecast that the cloud gaming market is going to grow quite rapidly over the coming years, from $633 million in 2020 to over $5.1Bn in global consumer spending by 2023." The reasons for that are a worldwide 5G rollout, an increased acceptance of technology by consumers because of the quality performance and cost advantages, and, of course, the impact of the COVID-19. As Wiktoria Wójcik, a co-founder of inSTREAMLY, mentioned to ITKeyMedia, last year there's an increase in the number of live video gaming streamers and viewers of such type of blogging. "People were bound to see gaming as the major way of entertainment", she said, as there were barely any other options because of the quarantine. But, as Karolina Kałużyńska mentioned to ITKeyMedia, there are some issues COVID-19 brought to the gaming industry like cancellation of gaming events, esports tournaments, trade shows. Yet, it is not so harmful, as it could be, the industry is flourishing.
The RMA consumer brand, Vortex.gg, allows gamers to play instantly
To play games, one needs to subscribe to Vortex.gg, which is a B2C product created by RemoteMyApp; it is available in many countries worldwide. So, if you have Android +8, Windows 10, macOS you can easily get access to it. As for those having iOS, they will have access soon, once Safari, Firefox, and Chrome support will be introduced.. The main requirement, as RemoteMyApp's CEO, Andreas Hestbeck, said to ITKeyMedia, is to have a stable internet connection with more than 10 Mbits. This means that no installation, updating, and waiting is needed because the system connects a user to a game. "Players can pick games from their own Steam, Origin, Uplay, or EPIC game libraries and if they decide on Pro or Ultra plan, they will also have access to games that are included and they do not have to own them", he adds.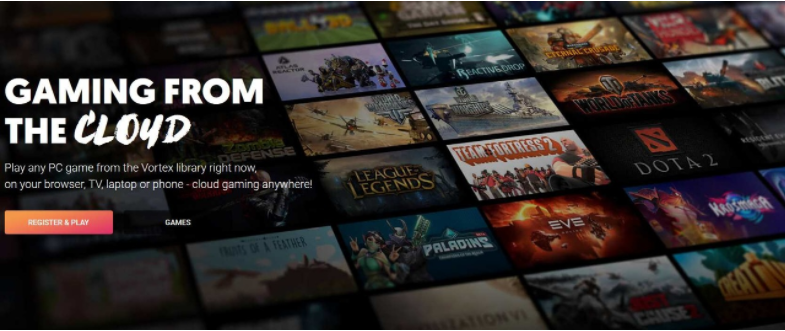 "Currently, we have 80 games in our Basic and 169 games in Pro and Ultra plans on Vortex.gg. The most popular titles are Fortnite, PUBG, GTAV, Sniper Ghost Warrior 2 & 3, Garfield Kart, and Asterix & Obelix. We are adding new games to our service regularly and aiming to ensure that families and gamers alike will always be able to go to Vortex.gg and enjoy a great quality gaming experience," said to ITKeyMedia Andreas Hestbeck. RemoteMyApp also works with its partners in terms of game license security. There are 100 new secured games for MagentaGaming. All in all, the RMA's game catalog includes over 500 games, and it's being expanded. 
RMA's B2B partners who want to have their own, white-label, gaming platform, can, of course, decide on their business model and content offer suitable for their end-users.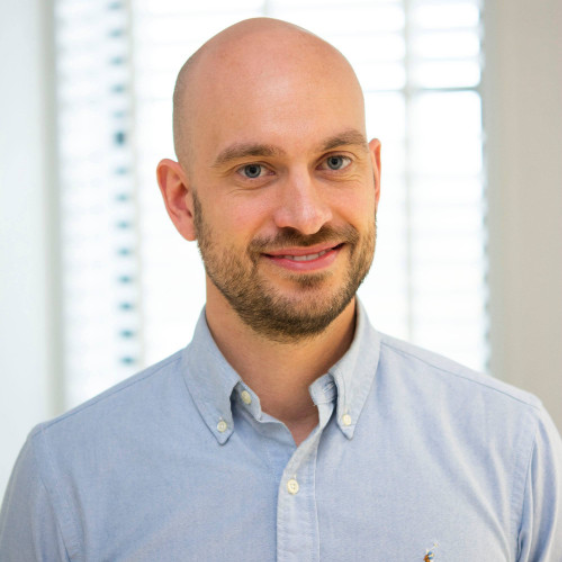 RemoteMyApp CEO: Andreas Hestbeck
RemoteMyApp attracted several foreign investors
The company was founded in 2014 in Szczecin, Poland. The first investor which supported RemoteMyApp was Tar Heel Capital Pathfinder. It is a Polish venture capital fund that invests in early-stage projects. "It is focused on innovative industries and emerging technologies, and its current investment scope includes companies involved in esports, big data, cloud computing, fintech, and martech," said to ITKeyMedia Andreas Hestbeck.
MCI Capital, one of the largest technology investment funds in the CEE region also decided to invest in RemoteMyApp in 2016. As Andreas Hestbeck said to ITKeyMedia, "MCI funds manage PLN 2.2 billion (EUR 500 million), investing capital in the areas of pure-technology companies (disruptors), companies undergoing a digital transformation, and IT infrastructure." 
In 2020 RempteMyApp received investment from Telekom Innovation Pool GmbH ("TIP"), which is focused on in-house ventures and external startups of strategic relevance. 
For now, RemoteMyApp is in talks with potential partners worldwide. "We are currently focusing on companies in the segments of Telecommunications, Internet Service Providers, and hardware manufacturers. Content providers (i.e. publishers and game developers) are also key for expanding our business and we are constantly working on adding more for us to help our partners engage with their player base, by providing more and more games." shared with ITKeyMedia Andreas Hestbeck.
RemoteMyApp is a strong player among other gaming cloud services like Google Stadia or Microsoft Cloud. With Vortex.gg, it is being widely recognized around the world, with more than 10M downloads from Google Play Store.

Cloud gaming to play a crucial role in the gaming industry
Experts do not think cloud gaming will replace gaming through hardware. "In 10 years, we believe that mobile gaming is going to continue to be the dominant form of gaming and that cloud gaming will have its place within the games ecosystem, as a fully-fledged way of playing games," says Guilherme Fernandes to ITKeyMedia. Cloud gaming will not be developing independently of the gaming industry, it will rather be integrated with current forms of gaming, for example, having cheaper or less hardware-intensive consoles that combine local and remote processing. 
The gaming industry will be flexible enough to meet users' demands. "We will be seeing content services like our own Pro plan and Microsoft Game Pass grow in size while new ways of monetizing the content will be introduced. Bigger and deeper game experiences with more players utilizing the full capabilities of the cloud in new ways will start to emerge in the next 2 – 5 years," Andreas Hestbeck tells ITKeyMedia. Apart from that, one should remember that the gaming industry is quite broad. Wiktoria Wójcik considers it wrong to underestimate VR and AR games, like Pokemon Go. Additionally, she pays attention to the connection between the gaming industry and social media. For example, Facebook introduced VR games; so these are part of social media but as games. 
At the same time, Karolina Kałużyńska sees an interaction of the gaming industry with TV, sports, music, or cinema. "Given the development of cloud services and mobile gaming, from a social perspective, gaming will become more open, democratized. The number of gamers worldwide will rise, and gamers will be visible not only among younger age groups but also among adults, seniors (so-called silver gamers) there will be more women involved in the gaming industry as well", she said to ITKeyMedia.
Valerie is a freelance writer based in Warsaw, Poland. She's a news buff who wants to know everything. Valerie likes politics, social issues, pop culture, and photography. She's been writing on various topics, like IT, music, business, art, and more.