Romanian AI startup XVision significantly speeds up and facilitates the works of radiology doctors

The startup brought in EUR 1M of investment from an impressive list of Romanian and Polish investors

The company already works in four CEE countries and plans to use the new investment to expand to the Western Europe and North America
Romanian AI X-Ray recognition service XVision brought in EUR 1M in its latest Seed round this January. Polish VC bValue led the round. They were supported by an extensive team of well-known Romanian and Polish investors, including GapMinder (invested in Finqware, among others), Cleverage, Growceanu (the two invested in Ulpia recently), ROCA X, ResQMed, and Cristian Pop of DigiRay and Marek Dziubinski of Medicalgorithmics as angel investors.
Inspired Fellow Students with Complementary Skills
XVision was started by four colleagues who studied together at the Timişoara Technical University. Working on several projects together, they realized that they comprised a well-balanced team with complementary skills. So Cristian Avramescu, Bogdan Bercean, and Andrei Tenescu remained on the technical side as CTO, Head of AI, and Head of DevOps respectively while Ștefan Iarca made the switch to the business side as the CEO of the new company.
When choosing the field in which to work, the four were motivated to develop a startup that would have a real impact on people's lives. At the time, there were already several companies developing similar solutions that applied AI in medical imaging. This inspired the founders-to-be got inspired by this line of development, and after winning several hackathons and business competitions together, they started XVison.
To Help Radiologists Out
The increase in the number of medical images made and the fatigue faced by the radiologists was another reason that convinced the XVision team that AI recognition of medical images is the direction to develop. 'The number of radiologists is stagnating on a global level compared to the number of medical images made. Moreover, not only the number of images increased in the last period of time, but also their complexity,' Mr Iarca explains.
'If a few decades ago, the main medical imaging modality was the X-ray, a 2D image that can be interpreted quickly and effortlessly, today we have more complex images like CTs or MRIs, 3D images that take way more time to analyze,' he adds. That's why doctors need additional training to tackle this increase in both number and complexity, and that's why there is a shortage of qualified specialists.
The co-founder admits that the journey was arduous and quite challenging at first. However, XVision managed to demonstrate Artificial Intelligence's real use case concerning X-rays analysis. They quickly began to gain traction after proving their use case within a number of pilot projects in Romania.
The Four Musketeers and First Feets
Soon enough, the XVision team entered Techcelerator. The accelerator's co-founder Cristina Țoncu recalls: 'I the XVision co-founders Stefan, Bogdan, Cristian, and Andrei – the four musketeers – in 2018, when they applied to our second cohort. We loved their application. From the very first glance, they revealed excellent cool sales and communication skills there – I remember their interesting and funny presentation video.'
Looking more in-depth, the Techcelerator team spotted a great product with significant market potential. XVision clearly identified the problem and tailored a solution. Moreover, the team had already had market validation with some pilots already running.
The Techcelerator experience helped XVision to come up with a go-to-market strategy and bring in their first round of investment from GapMinder. The VC's founding partner Sergiu Rosca tells ITKeyMedia that he was instantly impressed by the super competent team, their ambitious vision, and the technology.
Further Traction
This was, however, only the beginning as XVision quickly gained more traction and gained more traction and caught the attention of more investors. ROCA X and Growceanu Angel Investment rushed to join Gapminder in the startup's next round of investment.
Growceanu's co-founder Ciprian Man says that one of their investors had been mentoring and helping XVision right from the start. Besides, their first investment round by Gapminder raised significant interest and the startup's results revealed how the past couple of years' paid off.
'When it comes to MedTech, the greatest challenge is finding the right channels to sell the product and scale. Unlike with your typical SaaS business, SEO and ads simply won't cut through. XVision did a great job becoming a core piece of technology for their clients. The efficiency that their technology brings to medical imaging is hard to ignore, especially when almost every hospital in Europe faces a shortage of radiologists,' ROCA X's investment manager Bogdan-Mihai Pasca adds.
Today, XVision offers two products – one for faster and more accurate analysis of chest CT scans and another one for chest X-rays. The startup has already expanded internationally: Hungary, Slovakia, and Poland. XVision reports processing over 26 000 chest X-rays and 10 000 lung CTs per month at more than 60 clinics and hospitals, including one of Romania's biggest private clinics chain Regina Maria.
Western Expansion and Catalog Extension
With the new investment at hand, XVison plans expanding to the Western markets. The team has no illusions about the competition in those markets. According to Mr Iarca's information, the medical institutions in Western Europe are more willing to integrate tech solutions, and that's why most startups similar to XVision are choosing to work there. At that, the US is the most competitive market for AI-based solutions with applications in medical imaging.
XVision's CEO admits that pretty much all the companies offering AI for medical imaging offer quite similar solutions, and it's difficult to tell them apart. Still, the Romanian startup relies on its competitive advantages which, according to Mr Iarca, are partially related to technical aspects of their solution while others are about maintaining rapport with the customers.
The investors demonstrate faith in XVision's ambition since all of the startup's previous investors followed on in this recent round. 'We, at ROCA X, are thrilled to be one of XVision's early partners and help them replicate their success in new markets,' Mr Pasca tells ITKeyMedia.
'We followed on and are looking forward to working with the team, alongside other investors, to realize the full ambition of this young business in Europe and beyond,' Mr Man agrees.
XVision is convinced that it is important to invite people from these new markets who could bring valuable insights. Mr Iarca shares that they have already begun assembling a sales and business development team in Germany.
Additionally, the company plans to develop more products, but there are no details in this regard as of now. According to Mr Iarca, the company has yet to decide what the new product will be. Until now, XVision's main focus was the lungs, so they were focused on expanding their suite of products for this body part. 'We are also considering other body parts, and, of course, other use-cases – such as oncology,' Mr Iarca adds.
Investors Fully On Board
BValue Venture Capital's VC investment manager Marcel Animucki points out that the previous investors' firm belief in XVision was one of the decisive reasons why his fund decided to invest in the startup. Additionally, bValue has been following the technology and performance of the company since inception. 'The way they approached expansion in other CEE countries, combined with very good referrals and positive opinion from our experts, we decided that we believe the company can grow substantially,' Mr Animucki concludes.
Looking at the mentioned global shortage of radiologists alongside the overall increased attention to health and medicine, any technology that makes a doctor's job easier is welcome in all markets. Even when XVision realizes that most solutions concerning AI recognition of medical images are largely similar, they are still bound to be in demand. Medical institutions will always be happy at a chance to speed up and facilitate  the analysis of medical imagery.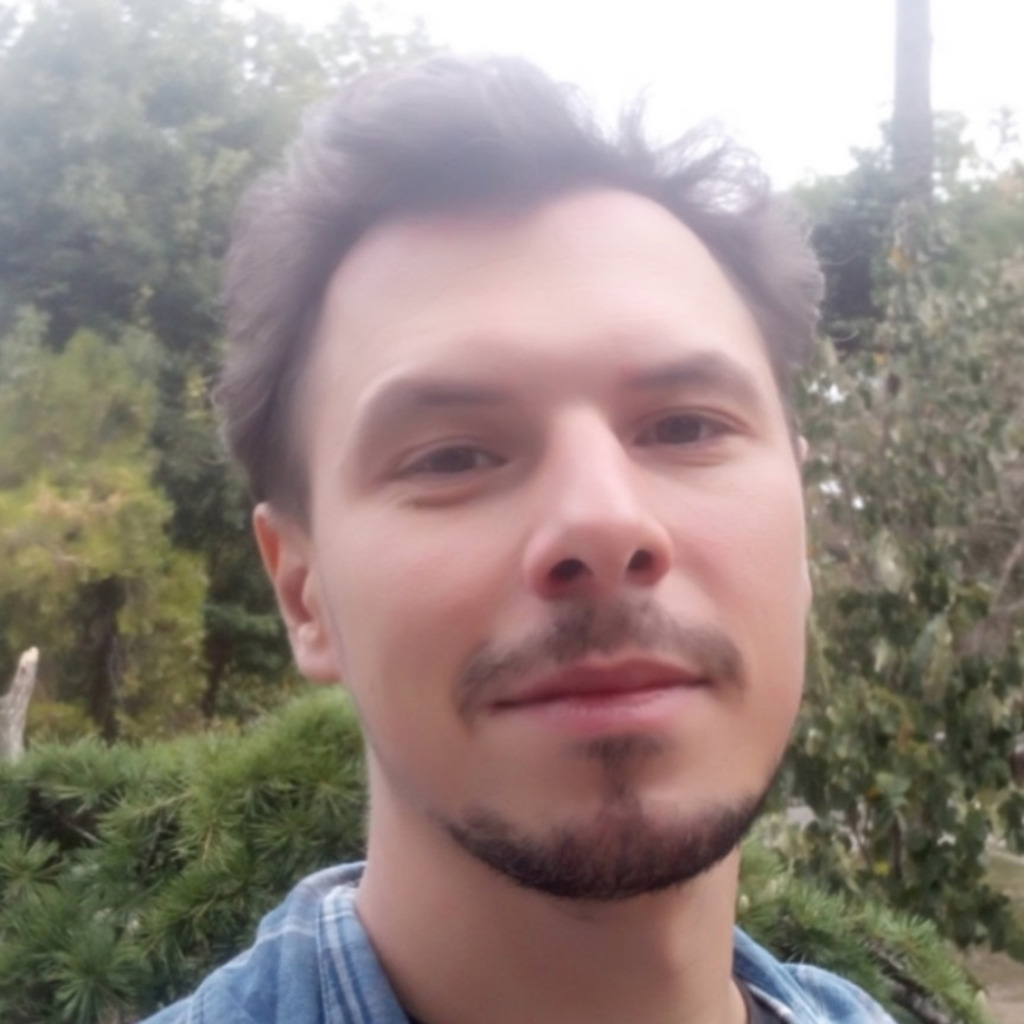 Kostiantyn is a freelance writer from Crimea but based in Lviv. He loves writing about IT and high tech because those topics are always upbeat and he's an inherent optimist!