Instant money transfer startup Spoko.app has teamed up with Sumsub, an ID verification company with bank-grade security;
The partnership will enable Spoko to upgrade its financial service by ramping up fraud protection and reducing user verification time;
Spoko.app boasts over 500,000 users who can transfer money in 50,000 locations from across the world.
In a bid to make its service more secure, Polish fintech company Spoko.app has recently revealed it has secured a partnership with Samsub, an identity verification specialist hailing from the UK.
Spoko's mobile and web application offers instant, cheap and safe money transfers for expats. Using this service, money can be transferred at competitive exchange rates within minutes to the receiver's account, card and virtual wallet.
"Thanks to the partnership with Sumsub, Spoko.app will fortify fraud protection and reduce user verification time to only one minute. Sumsub's quick and secure Know Your Customer (KYC) service checks consist of ID and biometric verification. Moreover, the company provides the right level of transparency and security for Spoko.app, signalling out fraudsters and any money laundering attempts," explained Spoko.app's CEO Evgeny Chamtonau.
The story of Spoko.app started with co-founders Aliaksandr Horlach and Evgeny Chamtonau (also CEO) who wanted to create a financial service to support Ukrainian expats living in Poland who were not able to transfer money in an easy and cheap way to their families back home.
"It's not as simple to open a banking account for foreigners and it causes a lot of problems for people who come to Poland to work or study. Spoko.app became the solution for instant money transfer between countries. Later on, we discovered that such services were not being offered on a wide scale and are quite necessary in many countries in Europe, Africa, and Asia." noted Chamtonau.
A Match Made in Heaven
At the other end of the partnership scale, Sumsub is a provider of all-in-one technical and legal toolkits for the KYC/AML needs of financial businesses.
"While other companies solely focus on single tasks like ID verifications, Sumsab covers all related needs: from KYC to chargeback prevention to crypto compliance and video verification. Some of our customers have managed to cut compliance costs and increase conversion by 50% as well as achieve 99% automation of manual processes, including regulator reporting. We currently provide over 76-different in-house technologies paired with legal advice on financial requirements (FCA, MAS, FINMA etc) for over 220 countries and territories," Sumsab's Co-founder & Chief Product Officer Jacob Sever explained for KeyIT Media.
Moreover, he added that today Sumsub's solution helps over 1,000 business globally, including Raiffeisen Bank, Bitcoin.com, Flippa, Decta, RN Bank, TransferGo, Paysend, Mercuryo, ecommpay, Card Pay, and Bank Dobrobyt with Spoko.app being the latest company to join this impressive list.
No More Hassles When It Comes to Sending Money
As we step into a new era of banking, Spoko.app will be working closely with Sumsub to simplify the process of transferring money even more.
"There are still millions of people without access to banking systems. This could be due to people experiencing challenging financial circumstances or residing in locations deprived of adequate banking infrastructure. Spoko.app does a wonderful job at providing people with simple access to many transfers, which helps families easily receive support from their children living abroad," said Sumsub's Jacob Sever.
"Since verification is a necessary component of user onboarding at financial companies like Spoko.app, we are hoping to make these vital money transfers even easier with quick and secure identity checks. Samsub's verification routine consists of ID and biometric verification that takes just around a minute for new users to complete. What's more, our solution helps Spoko.app automatically meet international regulatory guidelines, which is crucial because they work across different regions, including Europe and Africa. Through this partnership, we believe that we'll be able to provide simple and secure mobile transfer services for people around the world," he added.
Looking Towards the Future
Moving forward, Spoko.app will continue to improve its financial service anyway it can, so we should expect great things from them in the near future. The startup says it is on track to reach 1 million users in the upcoming months. Recently, within this year, they hit the 500,000 customer milestone, which has provided the needed evidence to show that their strategy is indeed solid.
Spoko is also working towards building a solid team of developers that will allow the company to further fine tune their products and reach new markets in Europe, Africa, Asia, and South America.
Speaking of entering new markets, Spoko.app's Chamtonau explains that the company uses local experience to expand globally.
"It means that we don't rely on a single scheme when it comes to development. Entering new countries is preceded by precise research of best payment methods used in each region and between pairs of countries. For example, between Poland and Ukraine citizens prefer to send and receive money in different ways than those transferring from Nigeria to Italy. We are able to identify these correlations and this is our main advantage. Our product is adjusted to the highest customer expectations which at a glance may not be evident but it plays a key role in every country and region," Chamtonau concluded.
As for Sumsub, the company expects to see a rapid growth in demand for verification software, fuelled by the accelerating need for identity verification, anti-fraud, and compliance across all industries.
"More companies will move online and online businesses will gradually become more regulated – just look at what happened to the crypto industry, for example. Therefore, online businesses will need to onboard users and manage digital identities smoothly, safely and quickly, making verification – and therefore our solution – absolutely essential. That's why, going forward, we'll keep scaling, enhancing, and implementing timely improvements to meet any further needs our clients might have in the future," specified Sumsub's Sever.
We're looking forward to experiencing the integration between the Spoko.app and Sumsub, while keeping an eye on further developments from the two companies.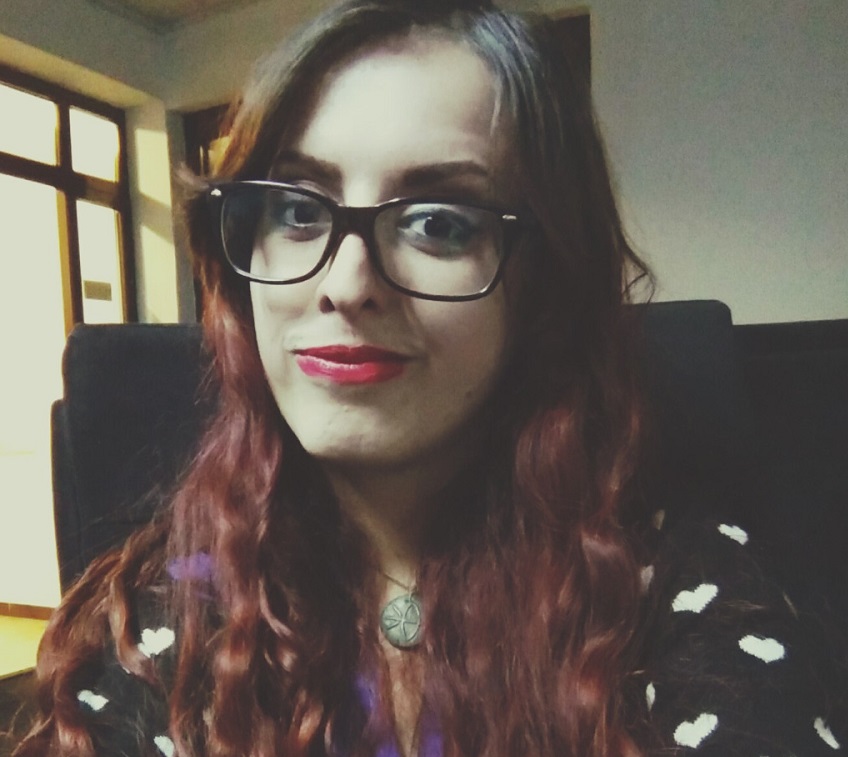 Alexandra is a slight synesthesiac with a love for words. Passionate about new and emerging technologies, she always stays on top of the current trends and enjoys sharing the latest stories with others.