Technology to eliminate the waste of food, solar strips to regenerate burned skin faster and artificial intelligence that analyzes electrocardiograms as well as a real doctor, among the winning projects
The European community will meet on December 4th in Paris during the Summit Europe 2018 to recognize and congratulate the work of the 35 winners
Madrid, November 5, 2018.- Since 1999, MIT Technology Review recognizes young innovators and most talented entrepreneurs from different countries who are developing new technologies to help solve the problems that affect our society nowadays. For this, the journal of the Massachusetts Institute of Technology has held local editions of Innovators under 35 every year in Belgium, Spain, France, Poland, Germany, and Italy with one objective: to reward innovation. Since last year the local editions have been grouped into a single European regional competition to further expand the search for talent. This year, the initiative is supported one again by BNP Paribas and is the perfect opportunity to meet the 35 profiles from all the countries of the European Union that are transforming our lives through their technological advances.
These young people who have become Innovators Under 35 Europe 2018 have been selected by the jury from more than 1,000 candidates. Among the winners, there are different profiles, from researchers to entrepreneurs, and all are developing new projects that will change all areas of society and business, as well as our ways of working, learning, curing, manufacturing or communicating. The 35 innovators will be awarded in the different categories of the competition: entrepreneurs, humanitarian, pioneers, visionaries, and inventors.
Therefore, we present here the list of the 35 Innovators under 35 Europe 2018:
Entrepreneurs: these innovators are creating companies that will revolutionize markets or create new ones.
Tom Carter – Ultrahaptics – United Kingdom
Its ultrasound system recreates shapes and textures in the air with which you can interact without using commands or glasses.
2. Mads Tvillinggaard Bonde – Labster – Denmark
Its interactive virtual labs improve knowledge assimilation by science students by 76%.
3. Abi Ramanan – ImpactVision – United Kingdom
They want to put an end to the waste of food thanks to a technology that analyzes the state of conservation of food through images.
4. Andreas Cleve – Corti – Denmark
Its artificial intelligence helps to quickly diagnose people who call the emergency phone for a possible heart attack.
Mate Rimac – Rimac Automobili – Croatia
After creating two electric hypercars and breaking several records this innovator is helping the automotive sector to accelerate its transition towards sustainability.
6. Eline Vrijland-van Beest – NightBalance – Netherlands
Its sensor helps people sleep in a correct posture to avoid the dangerous obstructive sleep apnea.
7. Josef Průša – Prusa Research – Czech Republic
The simplification of the design of traditional 3D printers has democratized the technology so that anyone can use it.
8. Yann Fleureau – Cardiologs – France
He has developed an artificial intelligence that analyzes electrocardiograms, as well as a doctor, does and that is accessible from any device.
Humanitarians: in trying to solve the problems caused by poverty, war or inequalities, these innovators improve the lives of the people most affected by these circumstances.
1. Samantha Payne – Open Bionics – United Kingdom
This company has created Hero Arms, a bionic hand prosthesis, economical and personalized through 3D printing.
2. Paul Duan – Bayes Impact – France
Its NGO uses big data and artificial intelligence to solve social challenges such as unemployment and the sustainability of the health system.
3. Lindsey Noakes – Gather – United Kingdom
Train the local young people to collect data on access to sanitation in their cities and advise companies and foundations on how to solve this problem that affects 2.3 million people in the world.
4. James Roberts – mOm Incubators – United Kingdom
He has designed an economical, portable and foldable incubator to save the lives of millions of premature babies.
5. Mursal Hedayat – Chatterbox – United Kingdom
Train refugees as teachers of their mother tongue and connect them with potential students to facilitate their access to the labor market and their social integration.
Pioneers: Those innovators are exploring the limits of science to create new technologies and expand our knowledge.
1. Dominik Schumacher – Tubulis – Germany
Its molecular superglue will make anticancer drugs more effective and with fewer secondary effects.
Thai Son Le – Nokia Bell Labs – Germany
He has managed to increase the transmission capacity of fiber optics by 50%.
3. Christian Zenger – Ruhr-University Bochum – Germany
A system that detects small changes in the signals that the encryption devices emit could create an invulnerable internet of things.
4. Francesco Gatto – Elypta – Switzerland
The new type of liquid biopsy that he has developed, based on metabolism, could help to quickly predict the evolution of various types of cancer and fine-tune the treatment.
5. Carlos Abellán – Quside – Spain
Its chips could guarantee the security of communication and the transmission of information in front of quantum computers.
6. Francesca Santoro – Italian Institute of Technology – Italy
His "solar strips" will regenerate burned skin twice as fast.
7. Taco Cohen – Scyfer – Netherlands
His neural network multiplies by 10 the efficiency of the data to turn deep learning into an expert in medical images.
Visionaries: this group includes innovators who are reinventing existing technology or proposing new angles or approaches based on existing technology to solve problems that until now have been unsolvable.
1. Noor Shaker – Generative Tensorial Networks (GTN) – United Kingdom
It combines quantum computers, artificial intelligence, and machine learning to accelerate the design of new drugs.
2. David Ferrer-Desclaux – Bound4Blue – Spain
Its autonomous sail system inspired by airplane wings reduces pollution and fuel consumption of shipping.
3. Alexander Sparre-Ulrich – Antag Therapeutics – Denmark
He has discovered a natural molecule that could become a new treatment to combat the epidemic of obesity and mitigate eating disorders.
4. Felicity de Cogan – NitroPep – United Kingdom
Its system allows adhering in a very durable way antibacterial products to hospital surfaces, such as tables or toilets, in order to protect patients from deadly infections.
5. Maayke Aimée Damen – Excess Materials Exchange (EME) – Netherlands
He has created a marketplace that uses artificial intelligence and blockchain to facilitate the idea that a second useful life can be given to the waste materials of companies and encourage the circular economy.
6. Kristof Szalay – Turbine.AI – Hungary
Its artificial intelligence simulates the reaction of millions of virtual human cells against new treatments against cancer to predict its effectiveness.
7. Annu Nieminen – The Upright Project – Finland
It has developed a quantification model assisted by artificial intelligence that empowers consumers with accurate information about the different impacts of goods and services.
Inventors: These innovators are creating the devices and technologies that individuals and businesses will use in the future.
1. Henrik Hagemann – CustoMem – Denmark
To purify industrial water in a more efficient and sustainable way, it has developed a unique chemical process that optimizes the capture of micropollutants.
2. Christina Petersen – LYS Technologies Ltd – Denmark
Its small wearable, which measures the exposure to light in interior spaces, helps to raise awareness among users about the importance of a good "light diet" for health.
3. Witold Kopytynski – Arculus – Poland
Its software is capable of converting industrial production into a modular process that could revolutionize the manufacturing industry. Parallels can be drawn to what this German cookware manufacturer (for further reading, refer to this standardisation strategy – amtil piece) was able to achieve through die standardization.
4. Pieter Fabry – Observe Technologies – Belgium
Its artificial intelligence algorithms allow fish farms to optimize their feeding process, making aquaculture a more sustainable technique.
5. Xavier Lagorce – Prophesee – France
He has invented a system of artificial vision inspired by the biology of the human eye that imitates the behavior of neurons and could revolutionize sectors such as the automotive industry and medicine.
6. María García-Puyol – ELS – Spain
Its location algorithms offer emergency services the exact location of a call from an Android device, immediately and confidentially.
7. Perttu Pölönen – MusiClock – Finland
He has reinvented the staves to make the teaching of music theory easier for children through a notepad combined with digital tools.
8. Sébastien Boyer – FarmWise – France
His autonomous robots increase agricultural productivity and make it more sustainable by banning the use of herbicides.
These young people will be awarded during the Innovators Under 35 Summit Europe 2018 this December 4 in Station F, the largest campus of startups in the world located in Paris. The innovators will present their projects in 9 panels and 3 fireside chats moderated by former winners of the competition. For each category, MIT Technology Review will award a special mention to the inventor, entrepreneur, visionary, pioneer and humanitarian of the year. Everyone interested in attending this event can now get their tickets through this link.
---
About the MIT Technology Review
MIT Technology Review  is the world's oldest technology journal, published by Technology Review Inc., an independent company owned by the Massachusetts Institute of Technology (MIT). Founded in 1899, it is the leader of its sector and a world authority in the future of telecommunications, energy, IT, materials, biomedicine, Internet and business. Its objective is to promote knowledge of emerging technologies and analyze their commercial, political and social implications. Its perspective on innovation helps and guides leaders in the world of technology and business (entrepreneurs, entrepreneurs, researchers, investors, and financiers) to improve the global economy.
About Innovators Under 35
For more than a decade, the global edition of the Innovators under 35 awards, held every year in Cambridge (USA), recognizes the most outstanding young technologists in the world. The objective is to reward innovation – the development of new technologies or the creative application of existing ones to solve current problems -, ingenuity and advances on issues of global concern.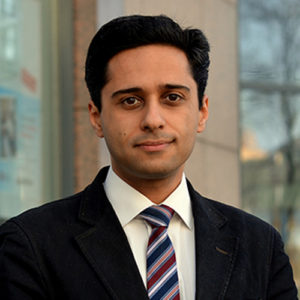 Former CEO of ITKeyMedia / Deserted:)