Internationally, the most influential tech-visionaries and leading heads of the industry are on the agenda to discuss the current state of digitization in comparison to other industries – Closing speech by member of the German Bundestag, Bettina Stark-Watzinger.
Human vs. Artificial Intelligence – or are we talking about the "artificial human" in the future? The line up for the second FUTURE: PropTech on September 13 is already exciting. Short but precise impulse speeches from experts will be provided straight to the core and in a limited timeframe. As relevant leaders of the industry, speakers must comply with the consequent reduction of content. The organizers, blackprintpartners GmbH, confirm further high-class speakers. Impulses and speeches from outside of the real estate industry shall broaden the perspective and serve as an advancement suggestion for the real estate industry. KPMG-regional executive committee, Frank Wiethoff, will discuss the advantages and disadvantages of artificial intelligence in complex company structures. Trent McConaghy, Founder of Ocean Protocol, will show the possibilities of this rapidly developing technology and offer answers to questions such as: "Which role will the human players in this world?". Member of the German Bundestag, Bettina Stark-Watzinger, will explain the political view of digitization in Germany across all industries with the goal to spark a dialogue for all participants who may become the driving force of joint improvement. The FUTURE: PropTech conference will fulfill its role as being Germany's most relevant platform for information on current trends and newest technologies in the real estate industry. Established real estate and investment companies, PropTechs and Venture Capital companies, and technology experts from outside of Berlin will come together for the unconstrained exchange and unique interaction with these successful speakers.
Financing new business models
Investments in PropTech companies are moving more rapidly with a focus on strategic investors as well as venture capital funds. The latter as professional venture capitalists are significant for the growth of PropTech companies and, furthermore, the successful development of business models and technologies. The question here for the established market players is discovering whether investment through PropTech funds is the correct strategy or whether this competence should remain in-house. Marc Stilke, an experienced PropTech investor, will review the currently emerged PropTech funds. Along with Nikolas Samios (Managing Partner of PropTech1), Kai Panitzki (Managing Partner of Bitstone Capital), and Tobias Huzarski (Founding Partner Loric Ventures), Stilke will discuss which prognosis and focus they have set in terms of investment strategy and will identify how they are different in comparison to one another. The group will also give insights on which technologies and business models that the public should keep an eye on.
Further speakers and impulse speeches
The agenda for FUTURE: PropTech 2018 presents itself as highly promising with speakers such as Dr. Christoph Enaux (GreenbergTraurig), Florian Fehr (Viessmann), Jörn Stobbe (Union Investment), Marie Schneegans (Workwell) and Mathias Baumeister (realbest).The second edition is being supported by CBRE, Deutsche Wohnen, GreenbergTraurig, Signa Innovation, HB Reavis as well as the network and media partners German PropTech Initiative, Gründerszene, Immobilien Manager Verlag, konii, PlaceTech and ZIA. For the detailed agenda, the speakers, further information, and tickets go to https://futureproptech.de/en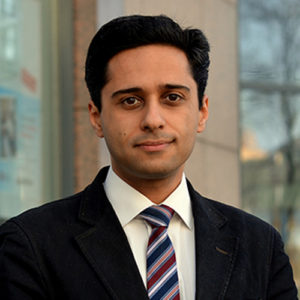 Former CEO of ITKeyMedia / Deserted:)