If you're an entrepreneur or investor, there should be a new spot on your radar: Poland.
While still in its infancy and at the rear of more vibrant hubs like London or Berlin, startup ecosystem in Poland shouldn't be missed when looking out for a developing entrepreneurial scene in Europe. The first steps were already taken there—the ecosystem is rapidly catching up with its western cousins. Poles have everything that's needed: ideas, motivation and enthusiasm, world-class engineers and designers. But the entrepreneurs still lack an easy-to-follow path.
Fortunately, this is changing. New coworking spaces emerge, and accelerating programs bloom all over the country, day by day. Events like Startup Weekend, Reaktor, Hive or niche Geek Girls Carrots pop out on industry calendars—and shape the startup panorama of the country. Entrepreneurs usually rely on nest eggs, whether that's theirs or from their close ones, however a significant capital injection is brought to locals by approachable European Union funds. Despite the funding, a few startups have made it all the way to Silicon Valley accelerator programs like Y Combinator or 500 Startups, setting the example and encouraging other entrepreneurs to make a go of the new type of business. As the startups in Poland multiply and grow, we're bringing out this guide for everybody interested in understanding the—already vibrant —ecosystem in our country. While still behind, you'll learn both Poland and Silicon Valley share the same American mentality, and realize unicorns aren't restricted to a single geographic location.
"We work with companies and startups all around the world, and we often get asked how the startup ecosystem in Poland looks like. This is where the idea for the report came from. We wanted to show that even though we are still behind main startups hubs like London or Berlin, we share the same entrepreneurial spirit and our startup scene is growing strongly every day" Said Karolina Morawska, Marketing & Growth at Pilot
Startup Poland played a significant role in the startup ecosystem
The foundation was established at the end of 2014 by a group of experienced entrepreneurs and investors. At that time, Polish startup community was facing the problem of disjoint action. Each of the aspiring cities had its own dynamic, atmosphere and relationships with authorities. They lacked a single voice. The foundation came into existence in order to unite them—to highlight the needs of small businesses as well as build the awareness of benefits coming from startups among the society, authorities and politicians.
At the time of publishing this guide, Startup Poland has already achieved numerous successes. Most notably, they lobbied the parliament into the introduction the Innovation Bill and the formation of National Development Council. 2015 Startup Poland Foundation Report.
In cooperation with Warsaw University of Technology, the foundation conducted the first-in-history official analysis on Polish startups. The report was based on research and a voluntary survey. According to the narrative, there are 2400 startups on the Polish market. Though, only 17% of them had answered the questionnaire.
Key takeaways from the report:
Top startup cities: Warsaw, Cracow, Poznan, Wroclaw and Tricity.

B2B is the dominant model, almost twice the number of B2C sales.

Nearly 50% of startups take up export and 60% of those export their services to the United Kingdom or the USA.

Most startups offer SaaS and operate in mobile apps industry, e-commerce and Internet services.

Startups that declare annual revenue growth of 50% usually cooperate with medium-sized companies and large corporations.

Almost 60% of Polish startups are bootstrapped exclusively from their own funds.

As far as ongoing needs are concerned, 60% of startups are in need of money in order to grow and prosper.
Brought to you by Pilot.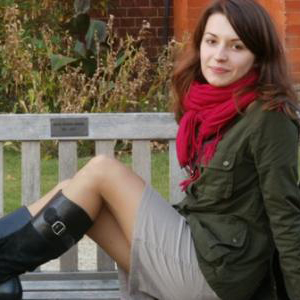 Anna is a passionate bilingual tech writer, geek and music lover.