Vue Storefront, a Polish headless eCommerce solution provider, conducts a USD 17.4M Series A round

Their solution fits any eCommerce of any size and allows complete control over the frontend and customer experience.

The new investment will allow the company to develop the product further by integrating more third-party services.
Polish headless eCommerce flagship Vue Storefront concludes its Series A round of investment. This time, the startup that's only two years old secured USD 17.4M. Famous international VC CREANDUM (known in CEE, for instance, for investing in Craft Docs) led this round with the participation of Paua Ventures, Earlybird Ventures, Scale Asia Ventures, and repeated investor Movens Capital. An impressive list of angels participated too, including Christian Bach and Mathias Biilmann Christensen of Netlify.
Notably, this is Vue Storefront's third round of investment this year. The startup's co-founder and CEO Patrick Friday claims that the company is already overfunded, but yet they might take part in Y Combinator's summer cohort 'just for the fun of it.'
Origins
Returning to Vue Strefront's origins, the idea was conceived by Patrick Friday and Filip Rakowski as they worked together at an eCommerce development company Divante, and Vue Storefront was originally their spin-off project. Since they had to deal with various eCommerce frontend implementations, they have noticed that they run into the same issues over and over.
Namely, default storefronts of the most widespread eCommerce platforms were lacking in terms of – for example – performance. In this situation, frontend developers had to deal with that by creating custom-made solutions, reinventing the wheel every time. So, the co-founders came up with a bottom-up initiative to cut down this repetitive work.
The research started with React but then decided to move to the Vue.js platform. The latter turned out to be a much better fitting option as the project tripled in speed. Hence the name Vue Storefront was born, but it began as an open-source R&D project aiming to explore the modern 'headless' approach to software development. 
Mr Friday is responsible for the business side of the endeavor. He immediately realized the business potential of Vue Storefront. He knew precisely how cost- and time-consuming it is to develop a custom, mobile-first frontend that is flexible enough to keep up with the constantly changing users' needs. Hence, : saving time for development meant saving merchants' money.
The Essence of Vue Storefront and Headless Commerce
'In simple terms, Vue Storefront is a piece of software responsible for the frontend – the client layer of an e-store. It means it handles everything users can see and interact with, taking care that everything looks good on any device, works smoothly, and the data that comes from the backend – the layer responsible for business logic and data processing – is correct. The key difference of Vue Storefront is the fact that an e-store can connect it to any backend. This way it fits itself into a broader trend – Headless Commerce,' Vue Storefront's head of marketing Tom Anioł explains.
Headless Commerce came about as a response to the challenges implied by monolithic systems (where a single vendor provides all components of an eCommerce system) that dominated online retail in the early days. The biggest shortcoming of such systems is that the opportunities for customization and scaling are severely limited.
Key Advantages and Success Factors of the Headless
Well-known Polish VC SMOK Ventures was one of Vue Storefront's first institutional investor (and, by the way, played a role in Vue Storefront's entry in Y Combinator. According to its founding partner Borys Musielak, the most significant practical result of the mentioned shortcoming is what he calls a 'mobile gap.'
'Consumers spend much more time than money on mobile devices. Conversion on mobile is much lower than in desktop browsers. This is caused by disappointing user experience as the majority of eCommerce websites are created in a responsive web design paradigm, i.e. the design originally created for desktop is fitted into much smaller mobile screens in a responsive way,' Mr Musielak points out.
'Vue Storefront, on the other hand, employs a Progressive Web Apps (PWA) paradigm. The client creates the mobile frontend from scratch, using the state-of-the-art UX/UI tricks, previously only known from the native apps. This greatly increases the mobile conversions, making the merchants more money,' the investor continues.
According to Mr Anioł, Vue Storefront's other success factor was that it was open source. As such, it gained immediate recognition among the developers community, and from that, the uptake skyrocketed. The company was already present and tested in the market when they attracted the investors's attention. A few hundred live stores were already using Vue Storefront at that point.
Mr Musielak notices that the best companies in this space find a way to provide value to customers with their free product while upselling them with premium features. This is the path that Vue Storefront took, too. Over 250 e-stores across the world are already using its free Vue.js frontend library Storefront UI, and such popularity required zero sales efforts. Meanwhile, the company is free to focus on the bigger enterprise deals without ignoring the non-paying users.
'I think it's brilliant and very future-proof as a significant fraction of users of the free version sooner or later convert to a premium, fully hosted and supported edition,' Mr Musielak concludes.
'What's so exciting here is how Vue Storefront can address all parts of the market from relatively low down SMB level through midsize to the largest retailers out there,' Paua Ventures' partner Federico Wengi agrees.
Paua Ventures is not new to investing in the headless space. They have been backing Graph CMS – the leading headless CMS with a focus on GraphQL API – from pre-seed to Series A. Mr Wengi tells ITKeyMedia that his company are strong believers in open source as an approach to build but also to distribute products.
Why Investors Line Up
'Since the core product of Vue Storefront is in fact open source, the company can count on a vibrant community of 270 contributors and a Discord channel with 1,600 members,' Mr Wengi comments when asked about his company's reasons for backing Vue Storefront.
Mr Anioł admits that another reason contributing to Vue Storefront's success is the perfect timing. The company managed to fit in with the Headless Commerce trend right before the term hit media frenzy.
Investors agree that theHeadless Commerce is clearly gaining momentum at a rapid pace. 'It's apparent that Headless is one of the biggest trends in eCommerce and while many developments have focused on the back-end, the opportunity on the frontend is still wide open. We believe Vue Storefront can become the go-to solution and the team really excited us by providing the most flexible, agnostic option, and showcasing a strong open source community traction,' CREANDUM's partner Peter Specht tells ITkeyMedia.
Movens Capital invested in Vue Storefront for the second time in this round. Its partner Artur Banach is impressed with the pace at which headless is becoming one of the most significant trends in eCommerce. 'Based on the great value that Vue Storefront delivers to its enterprise customers, vibrant dev community, and quality of Investor in Series A, we believe the company has great chances to become the market standard for the frontends of such headless commerce stacks,' Mr Banach shares. He believes that Vue Storefront hasn't yet to reach its full potential and is to continue supporting the company's growth.
Mr Wengi adds that the team was another decisive reason that convinced his company to invest. He tells ITKeyMedia that it took only 15 minutes of a phone conversation with Mr Friday to see that this was a match. 'He has that rare combination of smartness, warrior-attitude and people skills. A very similar picture holds true with Bart, a seasoned repeating founder, taking care of company building and internal processes and with Filip who brings to the table 10 years of eCommerce front end development,; Mr Wengi says.
The Future of Vue Storefront and the Headless
Vue Sorefront's spokesperson shares that the company plans to use the new investment on further integration with even more eCommerce platforms. This is going to include SAP, Salesforce, Magento, BigCommerce, etc. Additionally, Mr Anioł announces further cooperation and integration with all significant third-party services such as Headless CMS, payment systems, search engines, loyalty programs, etc.
When an e-store employs what Mr Anioł calls a monolithic structure, it deprives the store of the necessary flexibility and agility concerning the front end. Moreover, the store is bound with licensing agreements for several years. At the same time, the last few years saw the dramatic rise of eCommerce and, as a result, increased clients' demand for smooth and comprehensive e-shopping experience. With further integrations, Headless solutions like the one Vue Storefront offers allow the store the needed control over its frontend and, consequently, the shopper's experience. That's why the providers of such solutions are bound to grow.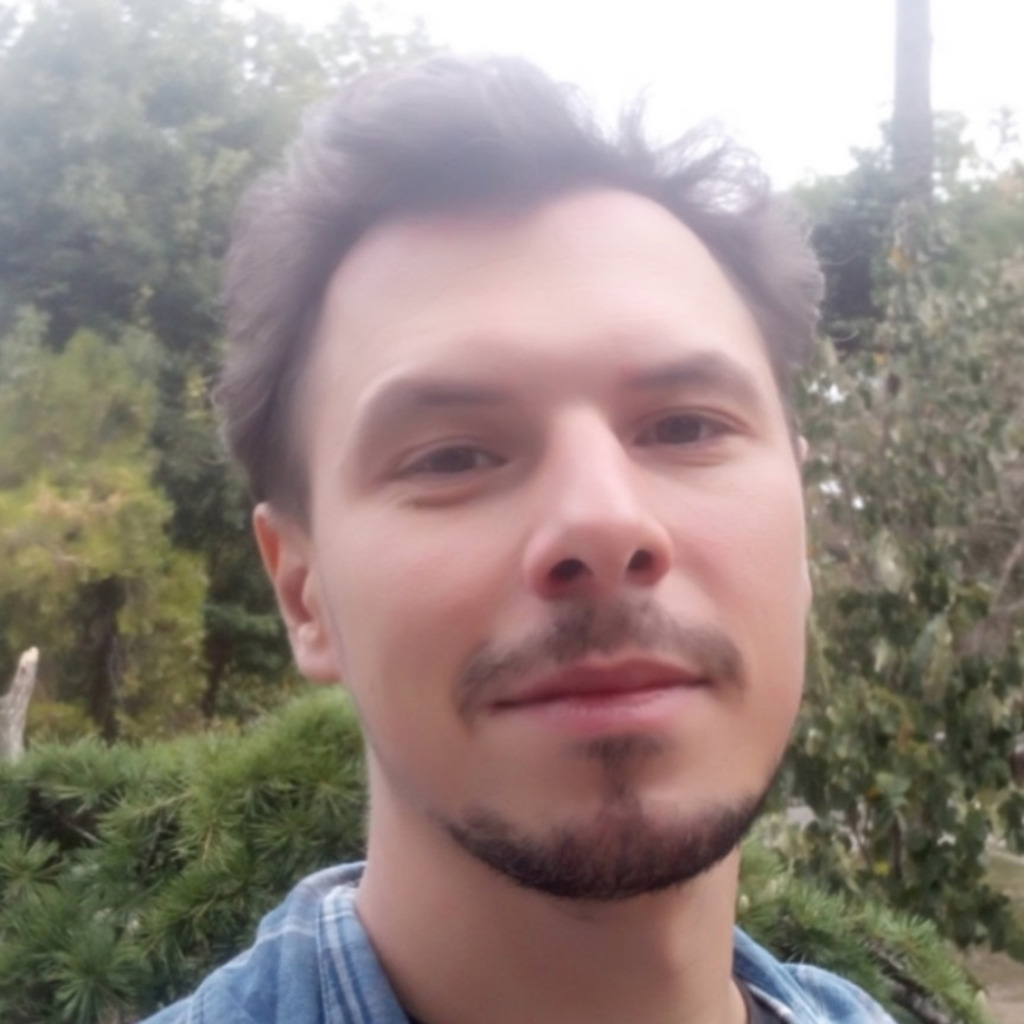 Kostiantyn is a freelance writer from Crimea but based in Lviv. He loves writing about IT and high tech because those topics are always upbeat and he's an inherent optimist!