Things are heating up at Startupbootcamp FoodTech. The 10 high potential foodtech startups which will join the acceleration program have been finally announced.
From precision agriculture to food delivery, from Restaurant-tech to hydroponics. 10 teams from 8 countries. An explosive mix of market strategies, business models, and disruptive products ready to accelerate their businesses and scale the global market.
How they got here? These startups went through over 450 applications to select the top 20 which have been invited to the Selection Days. During the 3-days event 80+ Mentors among investors, business experts and corporate partners such as Barilla, Gambero Rosso, LVenture Group, Monini, Cisco, M3 Investimenti mentored the teams and assessed them to pick up the best 10 companies.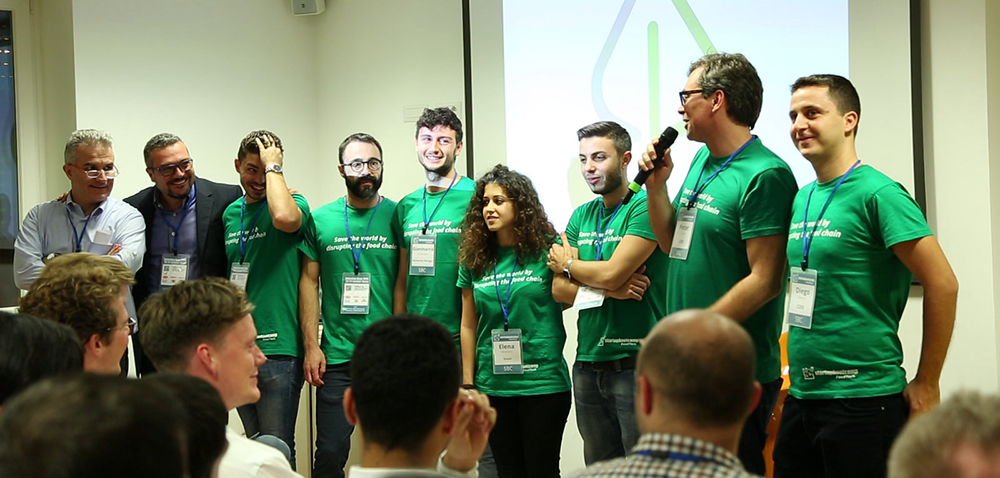 It's time to list the 10 winning teams selected for the 2016 cohort:
BiteBack Insect Oil
Location: Malang, Indonesia
Description: With an innovative industrial process capable of producing cooking oil out of beetle cultures at affordable prices, Biteback is tackling one of the worst plagues affecting Indonesia: palm oil overproduction.
eVja
Location: Napoli, Italy
Description: Winner of international prizes, this precision farming platform has developed OPI, a revolutionary SSD (Decision Support System) designed to make more efficient pruning, irrigation and plantation management in the multibillion industries of wine and greenhouse production.
FruitsApp
Location: Valencia, Spain
Description: The fruits and vegetable market is still affected by huge inefficiencies occurring between producers and wholesalers. FruitsApp is developing a marketplace to tackle exactly such inefficiencies.
IQP
Location: Rome, Italy
Description: No business in the world has such a long term proposition as olive oil farming. This is changing with IQP which is bringing real time IOT monitoring to olive trees in order to increase yields and reduce maintenance costs.
Kiwi Campus
Location: Bogota, Colombia
Description: With a game-changing model focused on university campuses, Kiwi Campus is transforming the food delivery industry with a service now present in 8 campuses in the americas: 4 in Chile, 2 in Colombia and 1 in the USA (Berkeley University).
Milis Bio
Location: Cork, Ireland
Description: MilisBio wants to make our relationship with flavour a little less bittersweet, developing protein-based flavour additives for the food and beverage market.
Neofarms
Location: Hannover, Germany
Description: Introducing households to the revolution of aeroponics, Neofarms is developing the true alternative to gardening and vegetable shopping. Cheaper, easier and fits in your kitchen.
Phytoponics CIC
Location: Cardiff, UK
Description: With a smart design slashing hydroponic system costs, Phytoponics is ready to boost hydroponic agriculture to dominance globally.
TrakBar
Location: Delaware, US
Description: The power of big data as a service for restaurants and bar keepers. Never run out of drinks during the next Champions match. Trakbar brings business intelligence to the SME hospitality industry.
Wallfarm
Location: Rome, Italy
Description: Everyone wants to go vertical farming, but only Wallfarm has the control unit and software that will make it affordable and easy to maintain on any large scale implementation.
What's next?
Startupbootcamp FoodTech program kicks off the 21 November 2016. Over 3 months the teams will shape their business and product with the help of 150+ entrepreneurs, investors, and corporate partners. It will be a really intense program that will see its end with the Demo Day on March 10, 2017, where the 10 startups will pitch to over 200 investors and partners.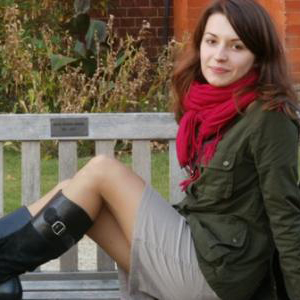 Anna is a passionate bilingual tech writer, geek and music lover.