Swiss-Belarusian agritech startup OneSoil is developing solutions for the remote monitoring of crops.
The company has recently secured a new capital infusion from various investors.
OneSoil plans to use the funds to enter the new markets and expand its reach internationally.
OneSoil has recently raised $5m from international investors Almaz Capital and PortfoLion. The startup develops apps for remote field and crop monitoring based on satellite images and machine-learning technology. The company was founded in 2017 in Minsk, Belarus. Currently, its HQ are located in Zurich, but other offices are located in Warsaw and Minsk.
OneSoil received its first pre-seed round of funding from Palta, Bulba Ventures and an angel investor at the end of 2017. This year, the company has secured another investment, which brings the total capital raised since its funding to $6.7m.
Making a Difference for Farmers Across the World
The startup was established by Slava Mazai (CEO), Sasha Yakovlev (Product manager of the Latin American region), and Usevalad Henin (GIS and agronomy specialist). Mazai and Henin have been collaborating ever since 2014. Initially, they did work for Belarusian farmers by request, and so they started collecting field data. In 2016, the backbone of the team was already formed. The company launched its Scouting app and OneSoil web app in 2018.
"The apps break the money barrier in digital farming and allow every farmer and agricultural consultant on Earth to simultaneously optimize crop yields and decrease waste of inputs. OneSoil's apps help to monitor crops remotely and detect field issues with the help of a smartphone or a laptop. Also, OneSoil technology helps to define field productivity zones, create maps for variable-rate application of seeds and fertilizers, and visualize field data," OneSoil's Sasha Yakovlev told ITKeyMedia.
By offering their services free-of-charge, OneSoil is able to scale at a very high speed. This is most important in advancing precision farming technologies globally.
"Our product is farmer-friendly, and easy-to-use, with intuitive onboarding making diving into digital farming effortless. Due to all these factors combined together, OneSoil has now 200,000 farmers from more than 180 countries. Around 6% of all arable land in the world is already covered by OneSoil" also noted Yakovlev.
Embracing New Technologies
The future appears to be bright for agritech startups like OneSoil. In recent years, digital farming tools have become more affordable and convenient due to the development of technologies and increasing competition between companies that provide digital solutions. According to the Belarusian company, precision agriculture only began to actively develop in the 2000s. The quality of satellite imagery, computing power, and data processing methods made it possible to identify field variabilities and manage them only in recent years.
Exploiting the latest advancements in tech, OneSoil is employing radar and optical data from Sentinel-1 and Sentinel-2 satellites, as well as in-house machine learning algorithms, and ground-truth data to verify calculations.
"One of our technologies is to determine field borders by satellite images with an accuracy of 5 meters. This simplifies the onboarding process for farmers significantly; one can simply click on his field on the map and start analyzing the crops right away," Yakovlev said. "Recently, we launched the new cloud-free NDVI technology which allows us to monitor fields and check the vegetation index NDVI even if the sky is overcast. Currently, this technology is available in Argentina, with more countries coming soon," he added.
Attracting the Eyes of Investors
As the demand for precision farming technology continues to increase, OneSoil's solutions have attracted a fair share of investors who see great potential in what the company is doing. For General Partner of Almaz Capital Pavel Bogdanov it was OneSoil's remarkable adoption rates among farmers that sealed the deal.
"We at Almaz have long believed that new IT technologies can deliver incredible value to farming. Yet, farmers' adoption of new tools has been slow due to the complexity of the products, costs, and a degree of risk aversion among farmers. At least, we thought adoption was slow before we met OneSoil. OneSoil is very popular with farmers, the growth in global usage was so impressive that we decided to invest in OneSoil to help them add even more valuable solutions for farmers," Bogdanov explained.
Moving forward, OneSoil has set pretty big goals for itself. According to the company's representative the team eventually wants to see their apps be used by every farmer on Earth.
"We believe that every farmer should have access to modern technologies, so we are creating a simple tool which helps to take informed actions and save money and time," Yakovlev concluded.
With the new acquired funds, the Belarusian startup is looking to expand to new markets and become a prominent presence worldwide. The company already started hiring specialists in Europe and former CIS countries.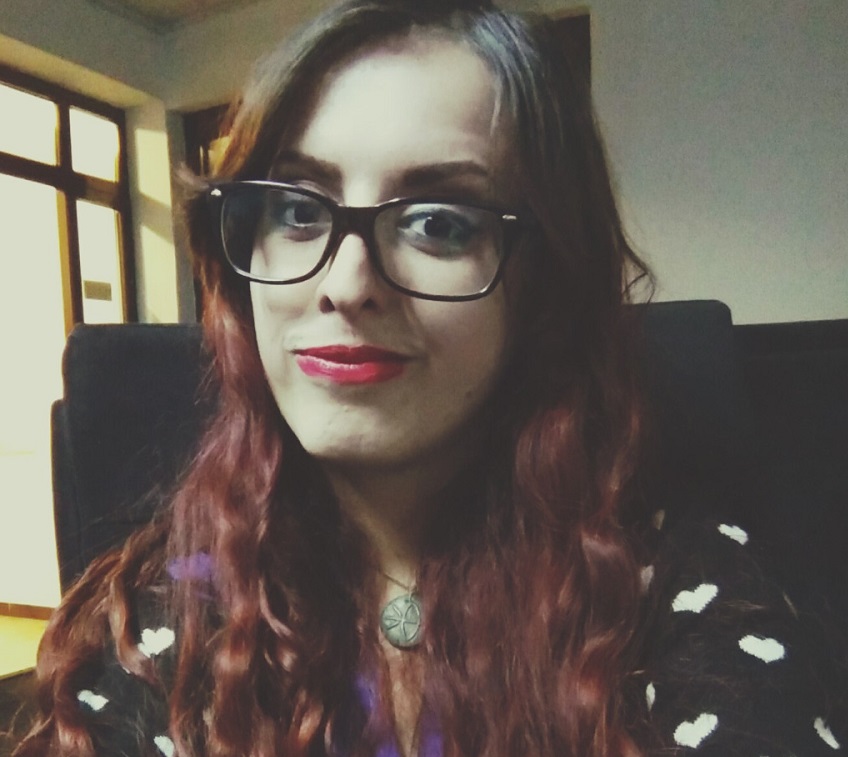 Alexandra is a slight synesthesiac with a love for words. Passionate about new and emerging technologies, she always stays on top of the current trends and enjoys sharing the latest stories with others.