The Romanian branch of Colliers International undergoes some digital transformation

UiPath's RPA technology will provide the company the first robot in the area of Property Management
This will help with their goal of issuing at least 70% of service and rental bills in the next six months
Colliers International is a NASDAQ listed company (CIGI symbol) with operations in 68 countries and more than 15,000 professionals. Their focus is on maximizing the value of the property for real estate occupiers, owners, and investors alike. The Romanian branch is a little under 100 people strong, but they can provide a one-stop-shop for all real estate businesses. On the property management side, Colliers Romania manages a portfolio of over half a million square meters of office and industrial spaces in Bucharest, the capital, and in the country. Over the last 10 years, it is estimated that the team provided consulting services related to property management activities for 700,000 square meters.  
The new solution based on artificial intelligence and RPA technology from UiPath, a Romanian-born unicorn, and leaders in the field of automatization and AI., is part of Colliers' strategy to have the most efficient and innovative Property Management department in the real estate consulting market in Romania.
The intelligent software joins the team of 23 specialists who manage the properties from a technical and operational point of view and deals with the needs and requests of tenants. Moreover, this provides the full package of financial services – billing, payments, income and costs, reconciliation – or reporting to the owner, ensuring that all their tenants comply with the contractual obligations they signed up for.
What can RPA technology do?
The RPA market is worth billions of dollars already. But what is it actually? RPA stands for robotic process automation and despite the way it sounds it is not something found in factories, a robot on the assembly line.  The software technology, not too sophisticated in its complexity, makes it easy to construct and manage software robots that emulate a human's actions in interacting with other digital systems.
It basically utilizes a computer's interface to capture data and manipulate the needed apps, similar to an employee. It interprets, triggers various responses, and efficiently communicates with others systems on a variety of tasks. Oversimplifying it, it answers to: "What outdated system are you using, and how could we modernize that a tad bit?". A lot of AI researchers do not even consider it as AI, because so much of it is just static, rule-based algorithms. Nevertheless, it is worth mentioning that some of them are beginning to layer on more AI and predictive capability, so it is not something to be belittled.
Increasingly, businesses rely on it to streamline enterprise operations in terms of accuracy and quality, and to reduce costs. It has a direct effect on the employees in the back and middle offices. In a podcast episode from The Verge, Kevin Roose, author and tech columnist for New York Times, explained how RPA can reduce 20 to 40 percent off the operating budget. Companies such as Automation Anywhere, UiPath, and Blue Prism are leading the way. AI Multiple, a platform that serves as an expert tech industry analyst, put together a very detailed piece explaining all the activities and fields RPA can cover – worth checking if you want to find out more on RPA, or just tech in general.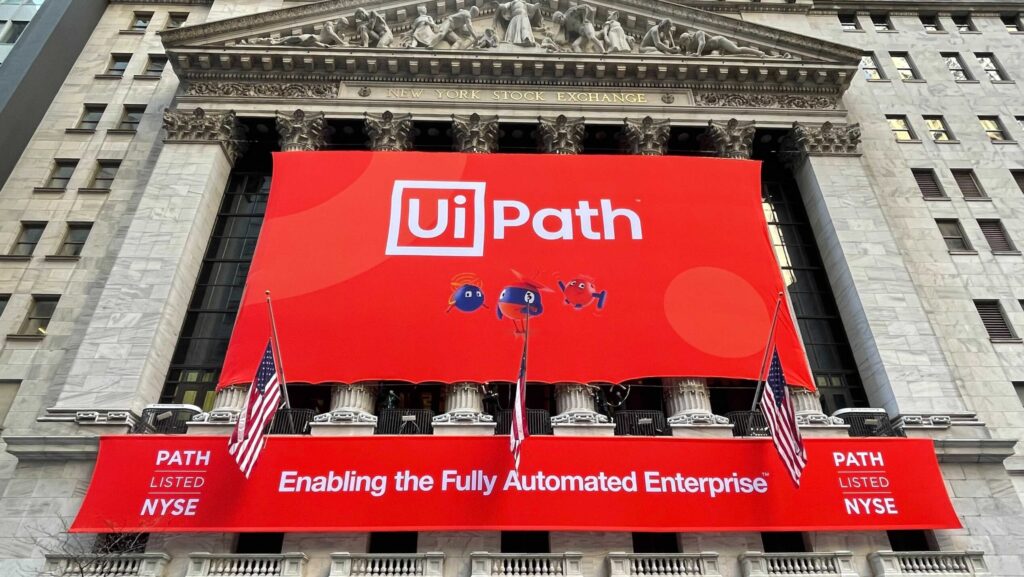 RPA and Real Estate
In the realm of real estate, several data processing activities and management of documents, inventory, procurement, accounting, and so on, are involved. For example, RPA can automate bank and account reconciliation or accounts payables and the extraction of bank statements from different documents along with reconciliation and comparison of these bank statements with the general ledger.
In another instance, there is the resource-consuming and error-prone manual processing of invoices. With the addition of advanced technologies to RPA, approximately an 80% no-touch accounts payable automation is possible for invoices submitted outside of the company's Electronic Data Interchange (EDI). With the addition of machine learning and document extraction technologies such as Optical Character Recognition (OCR) to the RPA, businesses can automate most of the tasks in payables/receivables processes. 
Elisabeta Bosneag, Senior Manager Real Estate at UiPath gave ITKeyMedia some insights. "We are doing our best to maximize the use of technology in our real estate department. For example, we are now working on automating the PO raising process for all our month-to-month contracts for co-working spaces. Specifically, a software robot will copy all necessary contractual data from an Excel master data file that usually gets filled in manually once a contract is signed and raise a PO automatically."
She said that her department colleagues have been certified as UiPath Citizen Developers and this makes a great difference in their approach towards automation. Moreover, the discovery of processes to be automated and the fine-tuning of a robot is a seamless process. "As process owners, the team knows exactly what they want to achieve as well as the logical steps that a robot should follow. For all other tasks whose complexity exceeds our level of automation expertise, we turn to the UiPath Center of Excellence and tap the team for valuable technical expertise."
Colliers Romania on RPA technology
Gabriel Blanita, associate director of Colliers Valuation and Advisory, told ITKey Media a bit about the implementation of the technology. He is highly passionate about technology and real estate. Working in the industry for more than 10 years made it possible to witness its boom and bust cycles. This provided him with many learning opportunities and allowed him to work alongside a lot of professionals over time. The people at Colliers believe automation has a potentially disruptive effect on the real estate sector and have already identified many areas of the business that can benefit from a robot workforce. Gabriel said they want people to work less on repetitive tasks and to have more time for client engagement and creative tasks.
On the residential part, one of the major changes noticed was the tremendous increase in build quality, influenced by the increase in customers' income, sophistication, and preference. Colliers could be given credit to some extent here, as they contributed to this shift through their consultancy services. Three years ago they embraced AI and they have successfully integrated machine learning and RPA into some of their processes.
Should we worry now about automatization?
Like all good things, automatization has its fair share of criticism. It is a general concern that in the future people will be replaced by autonomous systems. However, Diana Rusu, who coordinates the financial department at Colliers Romania that benefits from this implementation, made a correction.  We are not talking about a replacement per se. It just highlights the fact that employees will get rid of repetitive, dull tasks and have the time to add value through more meaningful activities. The clients will just benefit from more attention to their needs.
"My department colleagues already embraced the idea of having a "robot" as a new teammate, as they realized that this way, they will be more efficient in accomplishing other tasks. Our working schedule is very busy, and we could use a helping "hand". If it is implemented across Colliers, I guess the outcome will be a positive one. I cannot think about consequences, because it means an unwelcomed or unpleasant result and I am sure that it won't be the case." 
Both Gabriel and Diana are sure that the RPA will become very common in the industry in the next few years. The possibilities are numerous, and technology is developing with the speed of light. As Colliers is among the first companies to implement autonomous software, for sure will stay ahead of the game. 
"I believe technology is a great equalizer and countries like Romania could play a larger role on the global market. I expect at least another two other companies to follow in the footsteps of UiPath and achieve unicorn status. We at Colliers need to remain curious about and focused on technologies that can impact the real estate industry so that we can maximize the value of the property for our clients." added Gabriel for IT Key Media.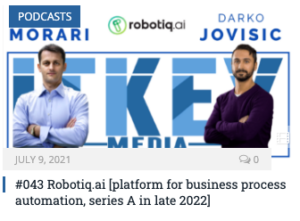 Nevertheless, it has to be mentioned that RPA is not a silver bullet technology that can do everything and anything, especially when it comes to dealing with unstructured data such as scanned contracts or invoices or unstructured emails. OCR and NLP – natural language processing is good, yet not 100% accurate and then involves maintenance costs and requires monitoring and constant updating. Experts in the field highlight that implementation skills are key.
Darko Jovisic, CEO and Co-Founder at Robotiq.ai and RPA expert, explained some salient points for ITKeyMedia. "The quality of the project and the level of maintenance very much depends on the quality and the experience of people or consultants that are implementing it. As a general rule of thumb, the focus, in the beginning, should be on simpler processes that don't deal with unstructured data. You have to start small, deliver results and saving and then start to scale. Start with outsourced implementation from a high-quality partner and then gradually build an internal Center of Excellence." 
For more on RPA and how it actually does what it is programed to do, Alex Morari, founder of ITKeyMedia, interviewed Darko as a guest on our podcast series. You can listen to their discussion here.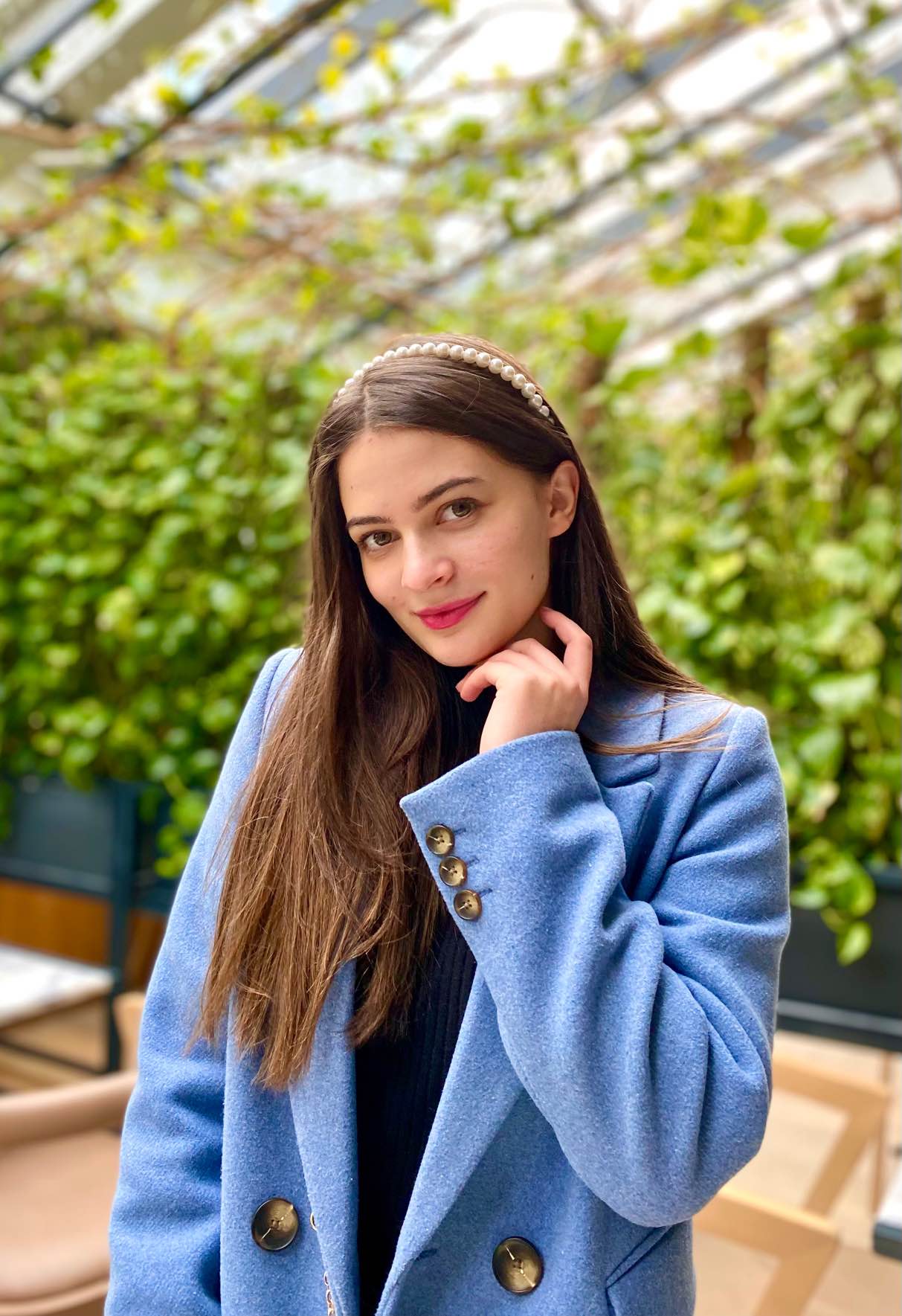 Sorina Vatavu is a freelance journalist from Romania. Pursuing a master's degree in law and technology in the Netherlands, she is very passionate about arts, traveling, and the interplay between regulation, ethics, society, and technology.