The post was originally published in Polish on Artur's LinkedIn profile. Artur kindly agreed that we repost what we think is of great value to our readers.
I watched a movie about a certain contract with a shoe company and an athlete who is so good that I recommend it to anyone in sales, marketing or CEO. I'm talking about Air (available on Amazon Prime).
A word of introduction: I am a big fan of the Nike brand, I love the book Shoe Dog: A Memoir by the Creator of Nike by the head of this company Phil Knight. And when Matt Damon meets Ben Affleck on screen, I'm willing to risk my eyesight to see it.
So is Air a great cinema? No. It is rather specifically tailored to showcase Sonny Vaccaro (Matt Damon) who in 1984, a bad market time for Nike (competing with Adidas and Converse), is looking for the perfect player, thanks to whom he could increase sales of basketball products.
Vaccaro is a scout, his job is to find sports talent and persuade athletes to play in Nike gear. One day he looks for a young player named Michael and last name Jordan before he takes his first step on the NBA floor…
As I wrote, this is not a great cinema. This is not the peak of the acting careers of Damon, Affleck or even Jason Bateman. And yet this production has something in it – the discreet charm of the 80s (emphasized by the pop culture environment) and a few scenes (we don't see Jordan, we only hear his voice occasionally) that give me shivers (such as Sonny's speech to Jordan which is a combination of sales talk and prediction of future victories).
Why would I write about a movie?
Because this is a great film for marketers, strategists, and CEOs – on how to run your organization, how to build relationships, set values, and trust your employees. It really is a solid life lesson for the whole team.
The comment section also shared some opinions:
For me, this film was primarily about trust and courage to take risks. And it's actually a good one. A break from all action-packed sensations and Marvel.

– Tomasz Jarnot, Automation Engineer at DEFT
Thrilling. A great illustration of the changing world. What's more, how many brands and CEOs are there, who can make a good movie? Not many.

– Jan Szpetulski-Łazarowicz, COO at Nevomo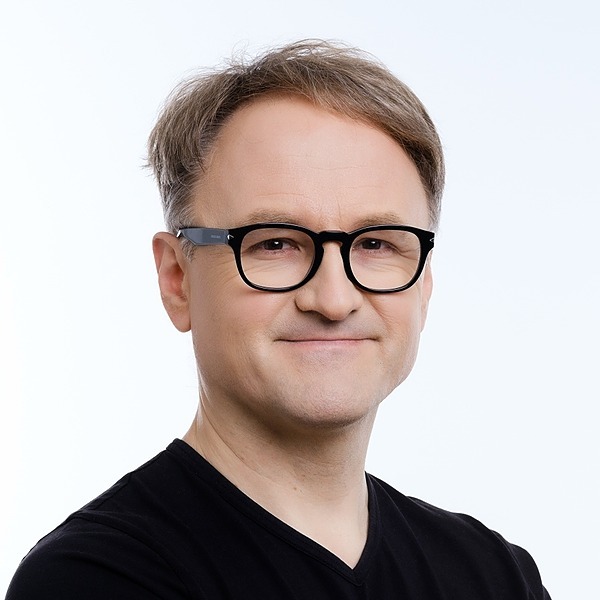 Creator, entrepreneur and investor – I write about my experiences with startups, technology and business.