Campus Warsaw is almost ready to open its doors for the whole Polish startup community. Today we sat with Piotr Zalewski, Communications & Public Affairs Manager at Google to discuss some recent news and also comment on them. The hottest one is the appointment of Rafał Plutecki as a Head of the new Campus Warsaw.
ITKeyMedia: Can you tell us a bit more about Campus Warsaw?
Piotr Zalewski: Campus Warsaw is our place for startups for Poland, and even for the Central and Eastern Europe. It is open to everyone, it is not launched yet, we launch very soon this year. And it's open space for everyone who wants to build a company which might change the world.
ITKeyMedia: It's not Google Campus, it's Campus Warsaw
Piotr Zalewski: We call it Campus Warsaw because Google is not directly involved in it. I mean we want to build a place for the community, where the community can grow, or startups can grow, but Google is not investing in startups which are there or which are being created there.
ITKeyMedia: What are the activities that anyone can do there? Do you have to pay something to go to Campus Warsaw?
Piotr Zalewski: Campus Warsaw will be totally free. If you want to use the cafeteria, the main space where you can meet some other people, for example, if you are a business person you can meet some programmers there or some graphic designers there, so it is a place for people to mingle and meet. It is for free, you can also use many different programs for free, like campus for moms, or programs where you can meet some VCs or accelerators, everything like this is for free. There are also many partners who visit campus and give great workshops, for example, workshops about PR or about other staff which might be very interesting for startups. You can meet mentors as well, so both people from Google or outside Google can give you business advice  – all of this is for free. The only thing you will need to pay for is if you want to use the co-working space so to establish your company on campus, then you need to pay a small price for renting the desk.
ITKeyMedia: What is going to be the big game changer that is going to come with Campus Warsaw?
Piotr Zalewski: I think there will be a few of them. We want to be the heart of startup community. We've just hired Rafal Plutecki, with experience in building startups since 1994 so even meeting him on campus (and if you are there you will be sure to meet him all the time ) and him giving you advice is really great thing for a startup. We also have a lot of programs, a lot of international partners. We will be just committed for the startup scene, and we will be one shop for all.
ITKeyMedia: And also Googlers are going to be there
Piotr Zalewski: Yes, Googlers as mentors so for example, very experienced business people from Google Warsaw office will give mentoring sessions.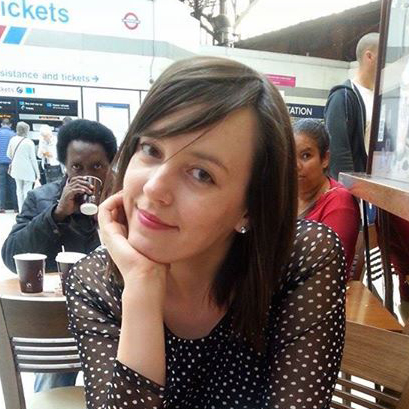 Emilia is an experienced editor, gifted wordsmith, a professional translator, but first of all, an avid reader.