Blees is a Poland-based company that's developing an autonomous, electric minibus.
They're currently offering software aimed at the public transit sector.
Even though they're only two years old, they already have the backing of the European Union.
Business is, when you strip it back to its essentials, about solving problems. Getting problem A to solution B. What then, is a more ideal problem to solve than that of transportation, which is the perfect method of getting things from A to B?
Now that we're living in a post-weak AI society, it's a brave new world all over again, with companies scrambling to apply and perfect machine learning to everything from shopping to medicine to dating and, yes, to transportation.
While companies like Waymo, Uber, Zoox, General Motors, and Tesla are trying to stay ahead in this technological arms race, we've been hearing about the ubiquity of self-driving cars for years, true automation on a mass scale is still not here.
It's beginning to look more and more like it's up to the individual, smaller companies to step up and take care of the problem locally.
This is exactly what Blees, a nascent company that operates in Poland since 2019, is aiming to do.
A to B, then C
Blees's ultimate goal is to improve and optimize public transport, increase the overall share of electric vehicles, and lower costs, all while making transportation more modern, appealing, and green.
That's an admirable end, but Blees are looking to play the long game.
"At Blees, we focus on creating innovative solutions for collective transport, tells us CEO Dariusz Poloński, Ultimately, we want to create our own autonomous, electric minibus (level 4 SAE) operating in a dynamic, on-demand transport system (DRT – demand responsive transport). However, this vision is distant, requires a lot of work and finances, so now we have decided to separate the software part of the transport on demand, which we can currently offer on the market. Our main goal for 2020 is to conduct pilot implementations of on-demand transport in Poland and the timely execution of the schedule for creating an autonomous minibus, which we are already working on."
While the autonomous machinery market is an incredibly competitive one – whoever solves the problem first is likely to reap the majority of the benefits – Blees has a more focused approach.
"Autonomous technology is definitely a great challenge faced by the largest players. However, we are not going to directly compete with them. We see a place for ourselves in the market in the field of collective transport. Creating an autonomous system for vehicles – minibusses that move in conditions other than, for example, passenger cars, also at a much lower speed, seems to be a slightly easier task."
The company is based in Gliwice, a growing technology hub in Poland, which they're saying is what's allowed them access to such qualified engineers. Dariusz notes that the industry is rife with competition, but feels that Blees' solutions are more mature, empowered by the growing affordability of components used in autonomous driving technologies.
Dariusz also cites the legal environment in Europe as making it difficult to introduce this kind of vehicle on public roads. That's both a curse and a blessing, however, as competitors have to adhere to the same laws, it gives Blees potential time to catch up.
"Compared to other European countries, Poland still has a lot to do on this subject, however, we have already had a pilot implementation of the autonomous minibus in Gdańsk, and this year we even had the opportunity to get to know the first Polish brand of electric vehicles, so we hope that the development of these areas in our country will gain momentum in the coming years."
What is the current state of the industry? Michał Kracik, Design Manager at Exeon, told ITKeyMedia that when it comes to public transport vehicles, there is as yet no clear leader that has dominated the market in terms of autonomy, such as Tesla (with autopilot) in the area of ​​passenger vehicles."(…) two closely interrelated areas seem to be key in the context of potential market success – legislation that allows an autonomous vehicle to run and the number of kilometers traveled by vehicles of a given manufacturer in order to collect data and improve autonomy systems in conditions closest to real ones. In Europe, France is in the lead, with EasyMile and Navya, but also the global public transport operator Transdev, which integrates autonomous vehicles into the grid of the passenger transport system." Kracik adds
Moving Forward Together
Blees has partnered with multiple entities, including the  Autonomous Systems. AS is a Polish company founded by Jarosław Czaja (founder and head of the software company Future Processing for over 20 years) that specializes in designing and building complete autonomous systems, covering both the software and the machinery.
Another partner is The Silesian University of Technology in Gliwice, a polytechnic university that they've been collaborating with.
Dariusz adds, "The Silesian University of Technology in Gliwice is an important partner for us due to the access to qualified specialists and experience in conducting R&D projects. We work with them both in the context of creating software for on-demand transport and in creating our target vehicle. Continuous development and improvement of our technological solutions is the basis for us to build a competitive advantage on the market, which is why we make the greatest efforts to build a strong and versatile team of experts."
Playing to Their Strengths
Their partnership has already garnered significant third-party interest, too, with the most notable investors being the European Union. When asked how they came to win the endorsement of their company's most important administration, Dariusz explains that,
"Obtaining funding was associated with a thorough evaluation of experts who took into account various aspects of our projects. We were able to justify our assumptions, prove that we are able to implement these projects. People evaluating the applications were interested in our technological solutions, they expressed their support for our assumptions. Ultimately, there is a broader vision behind our solutions – improving the quality of people's lives by taking care of our environment, and here our approach to the future was the same."
However, the Autonomous Vehicles market is faced with a number of challenges "I believe that the most important challenges are the issues of liability in the event of road incidents and that we, as road users, are not to be afraid to coexist with AV. I do not know if a generation change will not be necessary for this". Michał Wujczak, Engineering Manager at Exeon tells ITKeyMedia
So, how does Blees plan to tackle the problem locally? And how would they be looking to scale their business further?
The first stage for Blees is building software-based revenues, particularly their system for on-demand transport. Their main goal, an autonomous vehicle, is still a ways away, but they're already laying the groundwork, cooperating both with their customers and relevant specialists, keeping up with innovations to stay ahead despite their final product's far off release date.
According to Kracik the next 5 years will be a period in which technologies and autonomous vehicles will develop dynamically. "During this period, we also expect significant progress in terms of AV legislation. Paradoxically, the pandemic we are struggling with allowed us to present their potential to the world – the first AVs went to the streets, providing basic necessities to the inhabitants of Chinese cities subject to complete lockdown. I think that this application of AV, i.e. for the transport of goods not people, will be the ones we will see at the earliest. This will allow us to get used to and get used to AV"  
Dariusz Poloński adds that, at least for Poland, they'll need to educate the market or, as Dariusz himself puts it, to essentially create the market.
Even still, Blees' ambitions stretch out beyond the country and the plan is to eventually compete on the European market.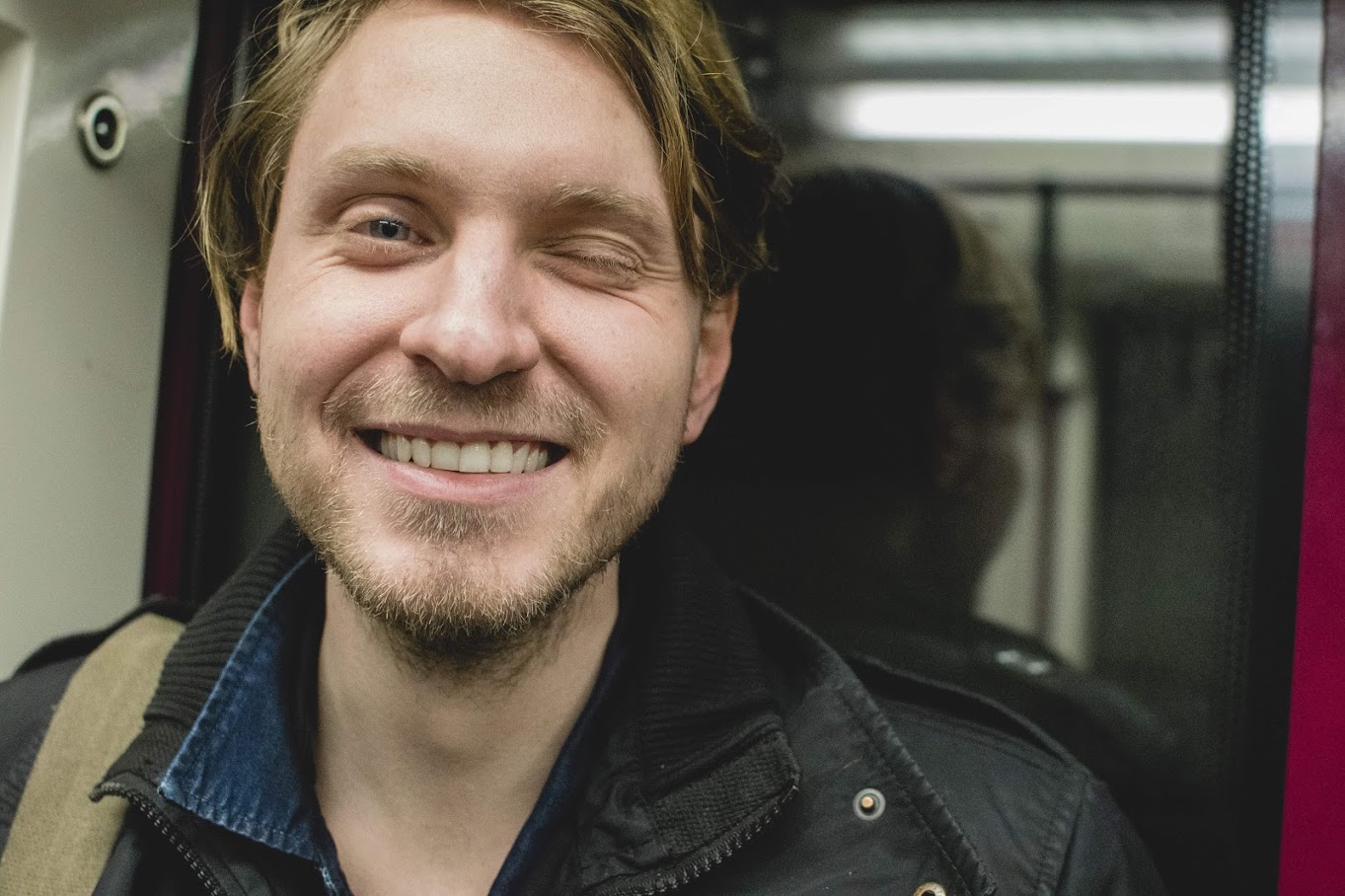 Emanuil is a freelance writer from Bulgaria who also enjoys writing music and keeping up with emerging technologies