Czech payment systems startup Twisto wins the Polish Fintech of the Year Award 2019.
The company entered the Polish market a year ago and receives 2,000 new users per day.
Transactions on Poland's fintech market are forecast to reach $73.3 billion by 2024.
After enjoying years of sustainable growth in its home country, the Czech payment system developer Twisto is celebrating its first and successful year on the Polish fintech market with a prestigious award.
Last month, Twisto received the Polish Fintech of the Year Award 2019 in the Fundacja Invest Cuffs competition. The company's founder and CEO Michal Smida described the award as '"the best gift for Twisto's first birthday on its operation in Poland."
"We are extremely happy and grateful for this reward, especially as it was decided by the public! Last year was very intense for Twisto, but now 70k Polish customers that are using our app on a daily basis," Smida told ITKey Media.
"We are very lucky to have great investors with us like ING, Enern, Uniqa, Finch Capital and Velocity Capital. We are currently in the process of closing a bigger investment round with new international investors that will be made public in the coming weeks," Smida said.
Twisto is a payment app connected with Mastercard that allows its users to make purchases with one click. Invoices and bills can also be uploaded to the app, which can then be split up to share the cost with other users. The Twisto app also allows users to set up installment plans for transactions.
Rapid expansion across Central & Eastern Europe
Twisto aims to have 500,000 users in Poland alone by 2022 and currently enjoys a daily sign up rate of 2,000 new users in the country. Already well established in the Czech Republic, with 600,000 users, Twisto is also planning an expansion into the Romanian market. Its ultimate aim is to overtake Revolut as the most popular payment system in Poland.
Twisto's expansion into the Polish market has been rapid and the company's strong performance in entering one of the largest markets in Europe has excited observers. When news broke of the company's victory in the Fundacja Invest Cuffs's competition market participants and experts were quick to praise Twisto. This included international observers.
Amongst these commentators was Annette Wilson, a fintech and investment expert. Wilson represents a number of companies working in Fintech, is a non-executive director of Tech Europe, and is a member of Invest Europe. She is excited about Twisto's progress on the Polish market.
"While it may be less well known in the rest of Europe, Twisto is a justifiably well recognised fintech company in Central and Eastern Europe. It is characterised by its high growth and it offers considerable potential," Wilson told ITKeyMedia.
Fintech industry continues its rapid growth
The fintech industry is growing rapidly in Poland and has experienced little long term damage caused by the coronavirus pandemic. According to Statista, transactions on the Polish fintech market will reach $73.3 billion by 2024, and mobile point of sale transactions will reach $45.4 billion by the same date. Banking apps and virtual wallets are the most prominent technologies, however, asset management, cryptocurrencies and data clouds are also growth industries.
As one of Twisto's fellow nominees, PayPo is another member of the vanguard of the Polish fintech company. PayPo is a leader in using 'buy now, pay later' (BNPL) technology in the country. Despite not winning the award the company remains unfazed and has ambitious plans for the coming years.
"We would like to congratulate Twisto on winning the Polish Fintech of the Year Award 2019. Their activity on the Polish market is very noticeable which motivates us to work even harder," said PayPo CEO Radosław Nawrocki.
"Over 1,000 top Polish e-commerce brands have implemented the PayPo BNPL payment system. We are working on new products including a new 0% interest installment plan for customers. We also plan on entering the Romanian market in 2021," Nawrocki told ITKeyMedia.
Fundacja Invest Cuffs is a platform designed for 'the exchange of ideas, education and presentation of the latest solutions' in the Polish fintech industry. The foundation aims to become the largest industry event in Central and Eastern Europe. The aim of its awards is to promote correct market practices, recognise financial talent, and alter market perceptions.
Twisto was founded in the Czech Republic in 2013 and remains headquartered in the country's capital Prague.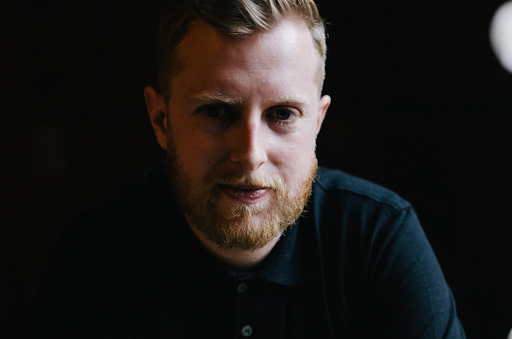 Andrew is a writer and journalist based in Central Europe. A graduate of Northwestern University's Medill School of Journalism, Andrew has a particular interest in tech and business journalism, as well as Eastern Europe and the Middle East. He speaks English and Russian, is a videographer and photographer, and enjoys cooking and collecting single malt whisky.