Estonian unicorn Bolt, formerly Taxify, who recently secured its largest funding round to date, 600 million EUR, is aiming to become Europe's first super app – or it already is, according to the company.
"We are Europe's first super-app. Customers can find solutions to all their mobility and delivery needs in the Bolt app. The shared overheads and ability to pass our previous experience and technology on to new products means that we're able to provide the service more affordably. A universal app is convenient and affordable for customers, but we as a company are on a quest towards less pollution and cleaner cities. We hope that this approach will help us to continue the growth", Łukasz Stachowiak, Country Manager for Bolt Poland, told ITKeyMedia.
A bold claim for Bolt, considering their food delivery app is still separate from the main ride hailing/ e-scooter & car rental app. The Estonian company might also have to dispute the title with another unicorn, UK-based fintech Revolut, who recently raised 800 million USD (approximately 678 million EUR), and launched an update that allows its users to book hotels directly in the app (in addition to the existing banking, currency exchange, stock/ crypto trading services). "We are building the world's first truly global financial super app. In 2015, Revolut launched in the UK offering money transfer and exchange. Today, our customers around the world use dozens of Revolut's innovative products to make more than 100 million transactions a month", the company states.
What Are Super Apps?
Going against the initial "there is an app for that" motto that ruled the industry at its beginnings, super apps combine a multitude of services under a single app. Often starting from a few basic services (like ordering food and taxis), more and more features are added, such as messaging/ VoIP, payments/ wallet, shopping, delivery, etc.
The trend originates from East Asia, which has already produced apps such as AliPay, Baidu, Grab, Kakao, WeChat – which are essentially a one-stop shop on users' phones.

Some of Asia's most well-known super apps
Why hasn't Europe – or North America for that matter – seen its own super app yet? Most likely because of the maturity of Western markets. Banking services, for example, which are very widespread in both Europe and North America, have a lower penetration rate in Asia. Also, the recent history of technological advances also meant jumping over a few steps: for many Asians, their first contact with the internet was via a smartphone rather than a computer. Which would explain why payment services through apps have become so popular. From another perspective, stricter regulatory and anti-trust/ anti-monopoly rules, as well as privacy concerns in the Western world could also be a hurdle for a company thinking of building a super app.
Nonetheless, startups like Bolt and Revolut in Europe, and Uber in the United States want to be among the first to take this step. Time will tell if the implementation and business model will resemble those of their Asian counterparts and whether or not they will be successful.
Multimodal = Super App
While Bolt was reluctant to give out too much information about its plans, rival Uber shared a few insights into their strategy.
"Uber is a future-oriented multimodal platform. We focus on implementing not only numerous means of transport in a single app, but also additional services like food delivery. We believe that ridesharing and other sharing services are the future for modern sustainable cities", Michał Konowrocki, Head of Uber Poland, declared for ITKeyMedia.
He reminded of a series of features announced earlier this year that would allow users to view restaurants and stores along the routes of their daily rides, and to order for pickup and add a stop to the ride in order to collect the items.
Head To Head
Currently, Uber and Bolt overlap on quite a few market segments – ride hailing, e-scooters, food delivery – but each has their set of unique services.
Uber has a wallet app (Uber Money) and the Uber Freight service designed for heavy goods deliveries, while Bolt branched out into car rentals (Bolt Drive) and recently launched a groceries delivery service (Bolt Market), which is set to expand in 10 more European countries this year.
"Bolt will use the funds to boost its new 15-minute grocery delivery service, and to accelerate the expansion of its existing mobility and delivery products", Stachowiak explained, referencing the 600 million EUR funding round led by Sequoia, Tekne, and Ghisallo, with participation from existing backers G Squared, D1, and Naya Capital.
---
Read about Bolt's previous funding rounds and worldwide coverage: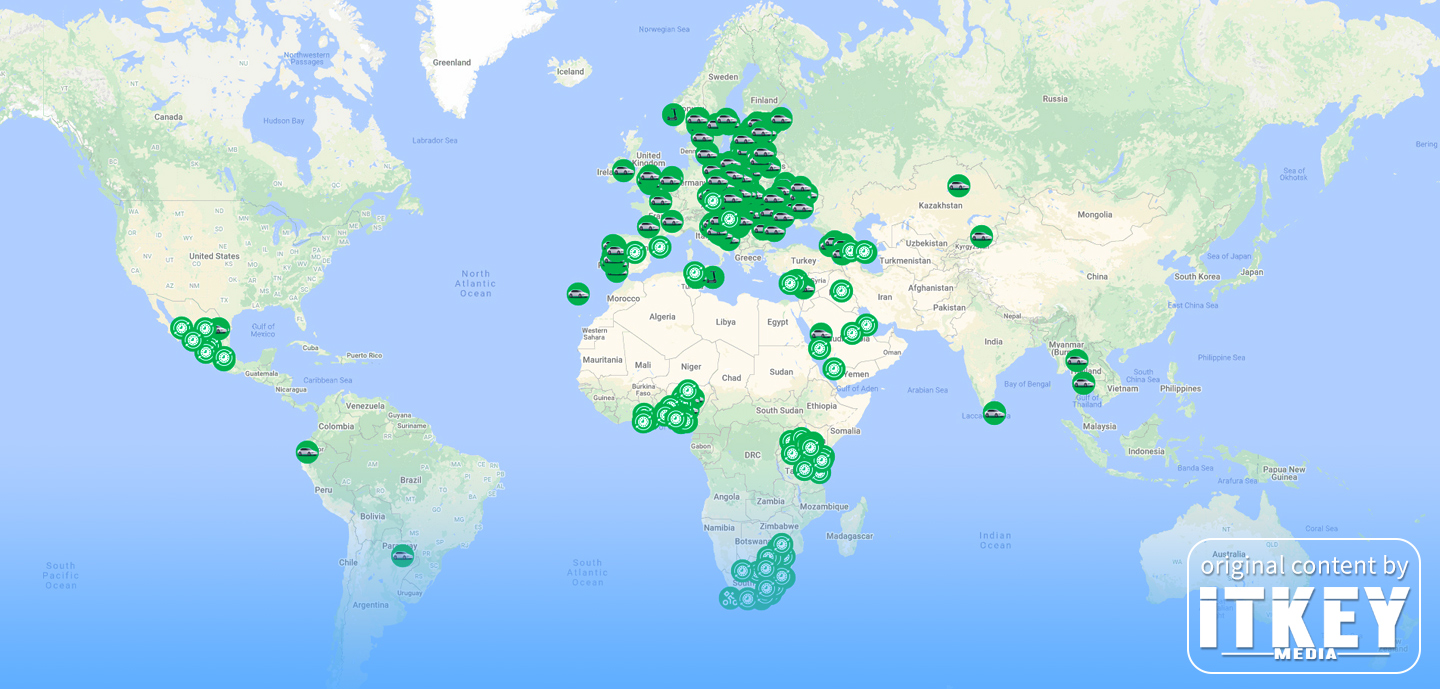 Bolt Is Taxiing Its Way to 90 Cities in EMEA and North America
---
"After a couple months of operating in Tallinn, we can see that the demand for car rental services is high. Car rental is also an ideal tool for longer trips, that is why in June we decided to launch the service in Pärnu (Estonia's fourth largest city – editor's note) which is a popular destination in the summer months", Stachowiak added. Bolt Drive allows users to rent cars starting from 0.07 EUR/ minute and 0.15 EUR/ km (cumulative, but the first 15 minutes are free).
We will use the funds to boost our new 15-minute grocery delivery service, Bolt Market, and to continue growing the first European super-app.

— Łukasz Stachowiak, Country Manager Bolt Poland
Uber, on the other hand, is betting a lot on safety. Konowrocki points out that the pandemic has changed people's attitudes and their main concern is in fact safety. "We offer the greatest variety of safety features and keep implementing new ones, like mask verification for drivers (…) Uber invested 50 million USD (42.4 million EUR) globally to assure safety of rides, by supplying its partners with shields and reimbursement for the PPEs (Personal Protective Equipment – editor's note) for drivers. In Poland, we spent 1 million PLN (~ 220,000 EUR) solely for this purpose", he said.
The American company also has a programme aimed at medical staff and people in need, offering up to 20,000 free rides and 50,000 free meals.
Uber invested 50 million USD globally to assure safety of rides, by supplying its partners with shields and reimbursement for the PPEs for drivers. In Poland, we spent 1 million PLN solely for this purpose.

— Michał Konowrocki, Head of Uber Poland
Numbers
| | | |
| --- | --- | --- |
| Cities | 3,000 | 10,000 |
| Countries | 46 | 71 |
| Users | 75,000,000 | 93,000,000 |
| Employees | 2,300 | 22,800 |
| Vacancies | 671 | 1,777 |
While carefully avoiding mentioning their competitors, Konowrocki stated that the food delivery market in Poland (where both companies operate – editor's note) is one of the most competitive in Europe.
Last year, Uber Eats, the company's food delivery service shut down its operations in eight markets in Europe, the Middle East, Africa and South America.
"The decision to withdraw from selected markets was based on a hard look at the business metrics (…) the decision allowed us to redirect resources to other markets in Europe and around the world, where Uber Eats is growing incredibly fast", Konowrocki explained.
Incidentally, Bolt has a strong presence in three out of the eight countries where Uber closed down Eats, and all three are in Europe.
"Observations of Bolt Food performance allowed us to establish markets that we feel that we can succeed in. Based on the example of Poland, food delivery is growing systematically, and we will continue to launch new cities and gain new users", explains Stachowiak, adding that, at least for now, the company wants to focus on development in Europe and Africa exclusively.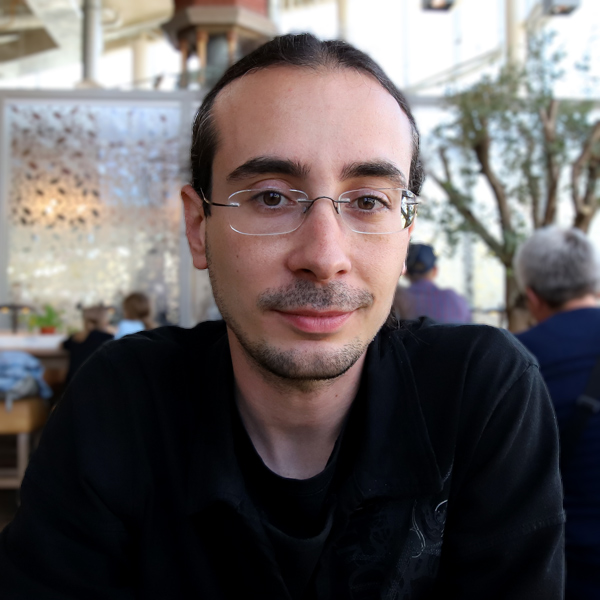 Sabin Popescu works as content editor, web designer/ developer and occasionally graphic designer for various companies and institutions across Eastern Europe and was an IT journalist for Romania's leading business daily, Ziarul Financiar.