This year's Brinc ScaleUp accelerator program is coming to an end, with 17 up-and-coming startups involved.
You can get to know these startups on Wednesday, August 26, 12:00 CET during the online Demo Day event organized by Brinc.
Register for free access to the event here.
Brinc, an international startup accelerator focused on IoT, Connected Hardware, Drones, Robotics, Food Tech, and Clean Energy, with presence in Europe, the Middle East, and Asia, has chosen 17 startups to take part in its ScaleUp program, which is organized in partnership with the Polish Agency for Enterprise Development. The program brings founders in front of investors and potential corporate clients, as well as manufacturers in China to familiarize them with the production process. It also provides product creation, DfM and business advice, mentoring, and workshops. Last but not least, Brinc offers equity-free cash – up to $51,000, plus $13,000 worth of services – for prototyping and design.
This Wednesday, August 26 at 12:00 CET you will have the chance to acquaint yourself with the lucky seventeen, talk to them, and perhaps find an opportunity. These are the participants. More information about them is available on the event page.

Dynamic Air Cooling (DAC)

Developing cheap and green air conditioning/refrigeration technology, using air instead of chemical coolants. 

Fix 

A facility management marketplace for both individual and business customers, aspiring to be the leading source of assignments for contractors.

SOLO Workout

A workout data collection system, with sensors turning regular gym equipment into smart devices connected to existing workout apps.

SEZO

Connected environment monitoring systems, including guarding of valuable items, focusing on the air quality monitoring SEZO A1M.

TvPen

A remote digital signage malfunction detection system.

Digital Restaurant Solutions

Providing restaurants, cafes, etc. with an easy and sharp solution for creating and changing digital menus to be displayed on TV screens with the use of pre-created templates. 

Meal Machine

A meal-serving solution for manufacturing plants, allowing night-shifts employees to choose meals using dedicated software and pick them up in the cafeteria from a vending machine.

CityCharger

Providing infrastructure for reliable, scalable, and affordable EV charging via an open e-commerce platform.

Waitpal 

A remote coffee and food ordering, which reduces wait time for regular customers, allowing retail chains to predict traffic flows.

Sense Monitoring

(Smart Roofs)

Automated control and management of flat roofs, reducing the risk of water accumulation, structure overload, and outlet blockage in warehouses and industrial plants.

MediBOX

A diagnostic kiosk, providing corporate clients with insight into their staff's health while letting employees monitor their parameters via a connected app. Consists of digital ECG, blood pressure monitor, pulse oximeter, scales, and body composition analyzer. The company also provides touchless body temperature monitoring solutions for malls, transport hubs, etc.

WARES

A digital water meter reader for water consumption monitoring, allowing users to control their water usage in real-time while allowing cities to collect usage data and make AI-based predictions.

Sprintino

Solutions for controlling the food delivery process, using smart technologies for quality improvement.

Clinic Hunter

Connects customers in the UK, Germany, and Scandinavia with clinics in Poland, Hungary, and Turkey, for cost-effective dental, plastic, hair-loss, and bariatric surgery. Aspires to become the leading platform on the global medical tourism market.

Smart Soft Solutions

Develops body temperature monitoring solutions for swine farms, allowing farmers to locate sick pigs for the wellbeing of the herd: a complex solution for constant monitoring (ThermoEye) and a mobile device (TherMobEye).

Fridge&Food

An RFID-based smart fridge system, monitoring consumption, and inventory.

iPoT

A solution for small cafes and restaurants, allowing to digitalize the customer service process, for simpler ordering and reduced wait times.
To find out more about these companies, make sure to register for Brinc Demo Day 2020 for free here. 
Brinc has also organized Demo Day events for other regional accelerators, including India, MENA and the Pearl River Delta, also allowing users to create their custom programs or see a sector-based classification (MedTech, FoodTech). You can get to know all of these startups on Brinc's dedicated website. You can also see a brochure detailing all the startups that have been involved with Brinc's accelerator programs here.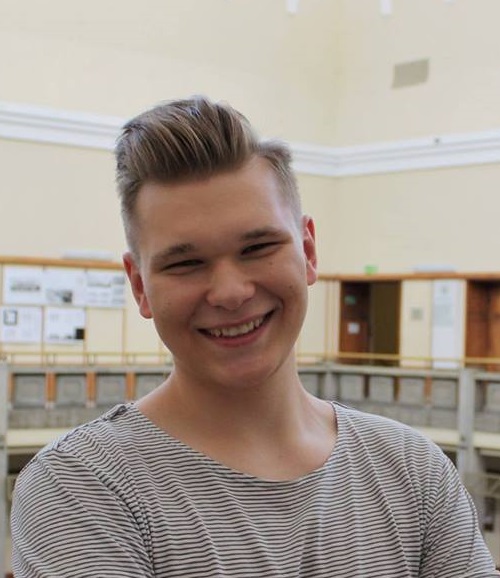 Marek Kawka is a journalist based in Warsaw and a graduate of SGH Warsaw School of Economics. His interests include podcasting and the ways humans shape the modern world and vice versa.