Romanian scaleup Innoship wants to open an office in CEE after a 550,000 EUR investment
The company's platform aggregates multiple delivery options for retailers, allowing them to optimise their costs
Innoship is one of the finalists of UiPath's 2020 Automation Awards
Bucharest-based scaleup Innoship, which seeks to optimise interactions between retailers, couriers and end-clients, is betting on regional expansion after securing a half-million euro investment.
"Next year we will open a new office in Europe. After the success on the Romanian market, we plan to make Innoship the main aggregator for fast delivery options in Europe. So, we are currently taking important steps to expand into the Central and Eastern European (CEE) markets first, but in the future we are not excluding Western European countries", managing partner Daniel Nicolae told ITKeyMedia, without nominating specific countries.
"After this step, our plan is to continue the accelerated growth in different regions of the world, with over 20% e-commerce growth", he added.
Revenues of 1 million Euro by Mid-next Year
Innoship raised 550,000 EUR as seed investment from GapMinder Venture Partners in August 2020, half a year after their commercial launch.
"The funding will support the company's initial growth spurt to become the leading orchestrator of multiple last-mile delivery options for independent e-commerce businesses in Romania and in CEE", says Nicolae.
The scaleup has ambitious plans, aiming to top revenues of almost double that of its recent investment by mid-2021.
Given the current adoption rate, we estimate that we will reach our first million by mid-2021.

— Daniel Nicolae, managing partner of Innoship
What Does Innoship Do?
The Innoship platform aggregates multiple delivery options for retail and e-commerce companies, so that they can offer their end-clients the optimal shipping option at minimal cost.
The company claims the platform can streamline the costs of courier services by up to 25% and increase delivery performance by up to 15%, through a dynamic allocation of the orders according to the criteria selected by the user in the platform.
"Our main challenge is related to customer behavior and how we can create a unique experience for each client. I mean how can we put the innovation that Innoship brings to work, so that it can quickly generate benefits for customers", adds Nicolae.
AI-powered Selection of Delivery Options
The platform uses machine-learning algorithms to analyse the performance of different delivery options across the relevant geographic area and the user's available delivery points, in order to automatically select the best delivery option, based on customized criteria and the favoured approach set by each user. "This way, Innoship facilitates access of retailers of all sizes to an advanced delivery management solution, which was only available to large e-commerce platforms until now", explains Nicolae.
The solution takes into account specific use-case scenarios, such as factoring in a difference of up to 10 euro between couriers' charges for delivering to the same destination, depending on the number of extra kilometers.
Exception management is one of the key features of the platform, allowing users, for instance, to set a maximum limit up to which they are willing to pay extra for a better quality service.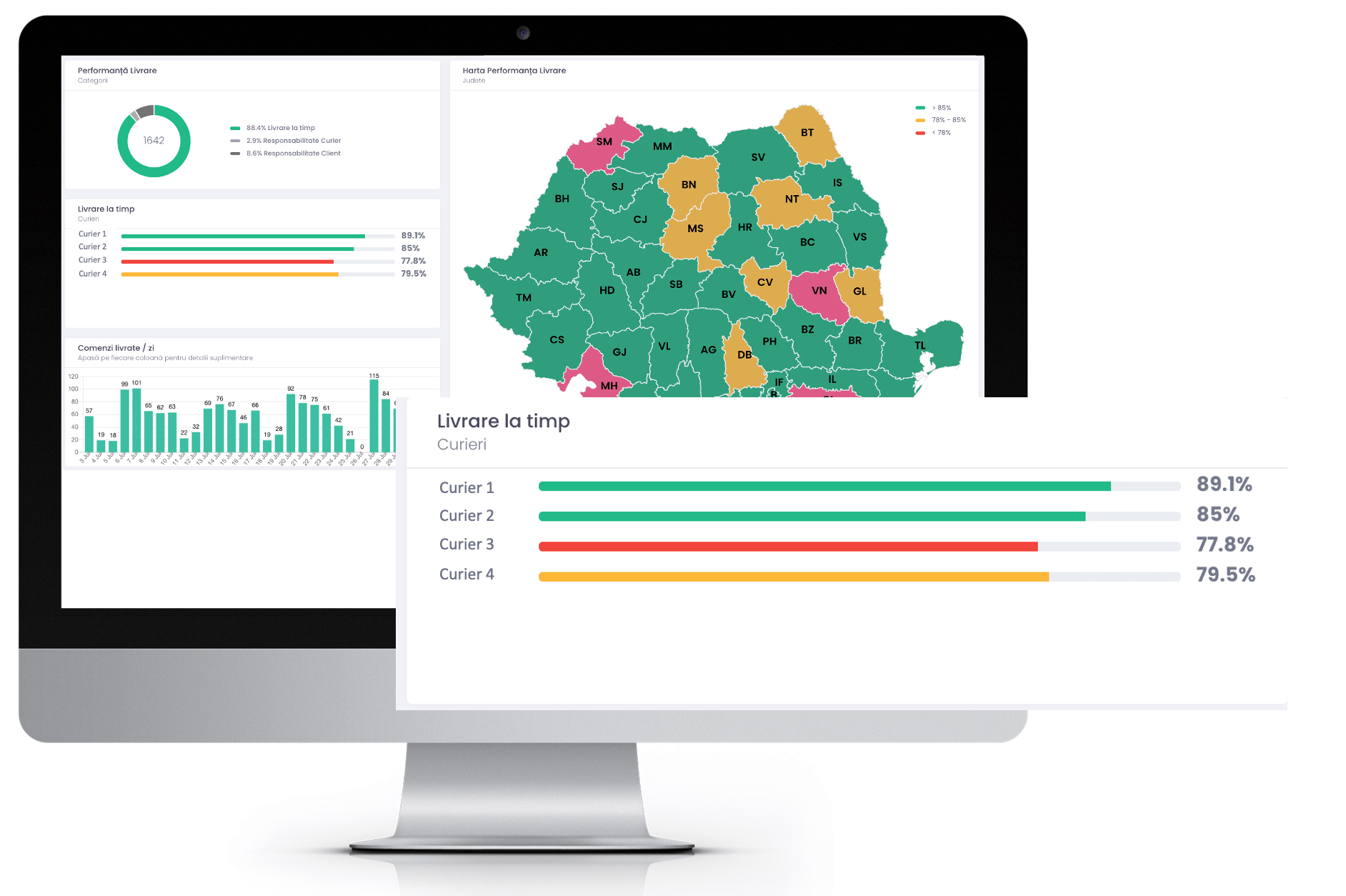 Comparison of different couriers' performance based on geographical region
35,000 Orders Processed Daily
The company's client portfolio includes predominantly large players on the Romanian market, such as Leroy Merlin (French home improvement retailer), OLX (online classifieds marketplace owned by Naspers) or fashion stores Zapatos, B-mall, Miniprix and IT giant Network One Distribution. Earlier in November, Innoship announced they signed a contract to manage cleaning equipment manufacturer Kärcher's online shop, in order to streamline their Romanian customers' shopping experience.
The Innoship platform is available as SaaS (Software as a Service – subscription based, editor's note). The starting price is 0.15 EUR/ order for a retailer that handles 500-1000 orders per month and 0.20 EUR/ order/ month for a volume of 100-500 monthly orders. New clients have the first 100 orders free.
Who is Behind Innoship?
Innoship was founded in 2019 by a four-man team with background in retail, supply chain management, shipping, and IT. Managing partner Daniel Nicolae handled supply chain for Romanian telco market leader Orange for almost 10 years, while CTO Andrei Paul managed IT for local supermarket chains Penny, Mega Image (Delhaize Group) and La Fourmi (bought by Mega Image in 2008).
Both head of business development, Dan Ungureanu, and head of sales, Robert Tănase have had over 12 years experience in one of the largest companies on the Romanian delivery market, Urgent Cargus.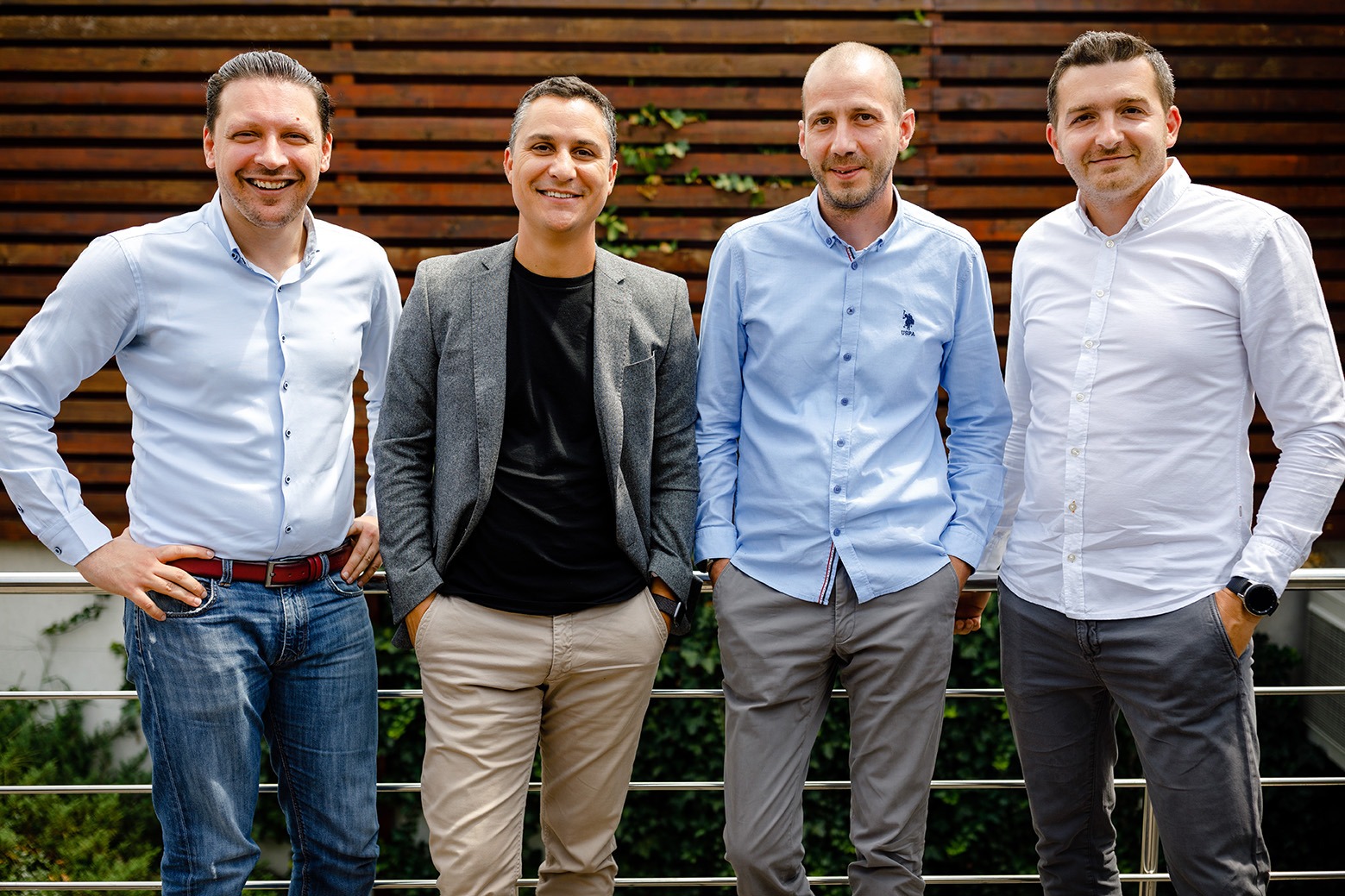 (Left-to-right) Co-founders Andrei Paul, Daniel Nicolae, Robert Tănase, and Dan Ungureanu
Cătălin Grigorescu, one of the most well-known lawyers specialized in technology in Romania, joined the team in 2020, as an investor and advisor, shares Daniel Nicolae, adding that Innoship plans to recruit 5 new people to join the current 11 members of the team.
An Idea Born from the Inability to Upgrade Old Tools
The story began back in 2015, says Nicolae, when he wanted to redesign the last-mile delivery process while keeping in mind customers' need for convenience and simplicity. He was still in Orange Romania at that time.
"The implementation stage looked extremely complicated in terms of effort and time allocation, as we had to claw our way to the top of the IT department's development log list", explains Innoship's managing partner.
He soon reached the conclusion that the problems his team was facing in implementation was not limited to the company, but spanned the whole industry. "Old and limited tools – including ones made available by large ERP providers like Oracle or SAP – were not allowing retailers to explore new operational models and to drive profitable growth. It was too complicated to start doing custom developments on something designed to serve an old industry standard (…) I would create the tool to enable retailers of any size and type to quickly respond to their consumers' needs when shopping online", he recalls.
Why do some companies succeed and others fail? Serial investor Ondrej Bartos feels it's a complex mix. "First, you need to address an existing problem in the market, you then need to build a strong solution and identify who the (ideal) potential customers are and what is the best way to sell it to them", he told ITKeyMedia, adding:
Then, all that's left is the right team to execute, ambition and passion, and a good amount of luck to throw in the mix.

— Ondrej Bartos, general partner of Credo Ventures
Innoship is one of the finalists of the UiPath Automation Awards 2020.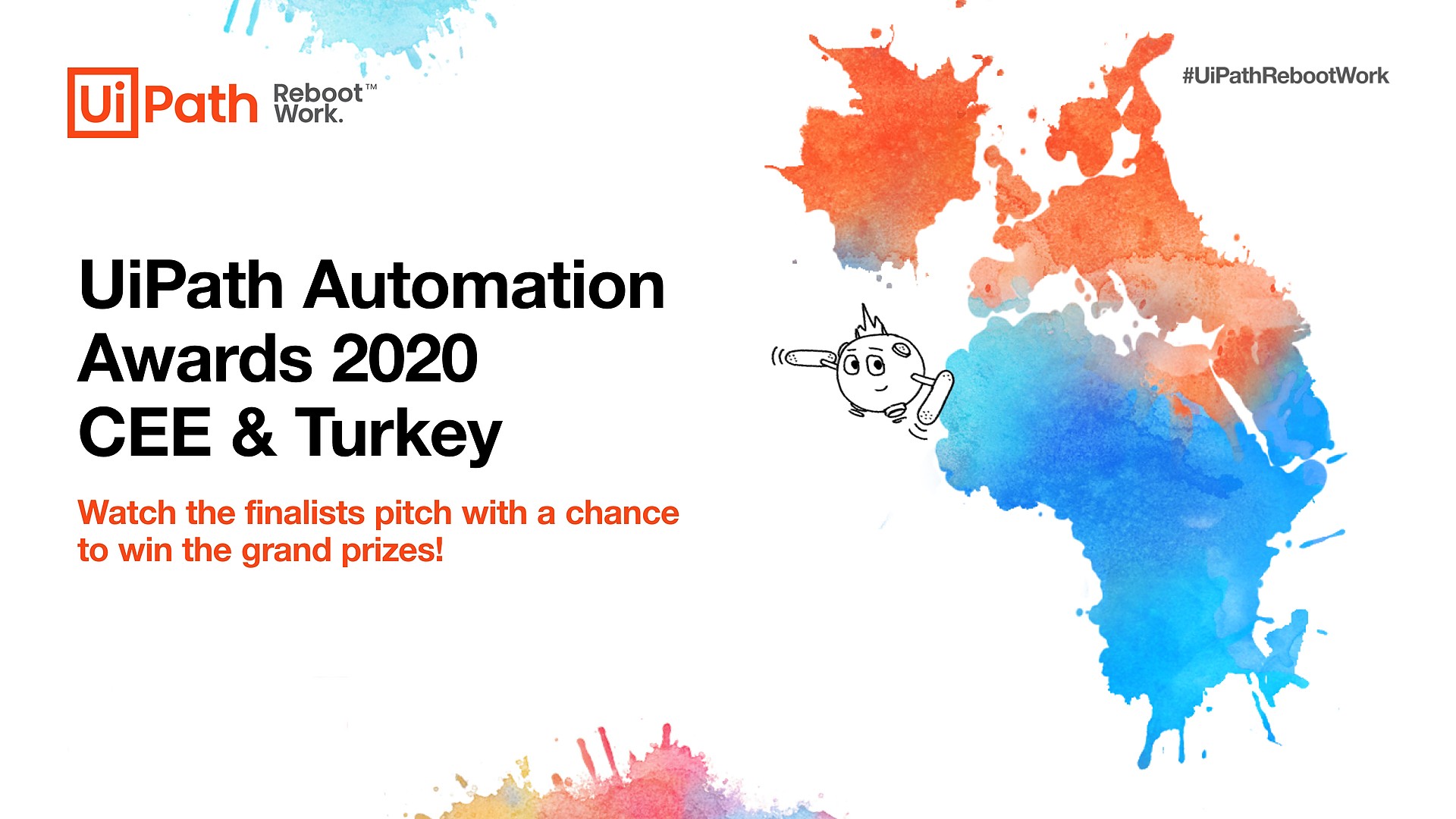 ---
The Romanian-born leading enterprise Robotic Process Automation (RPA) software company is looking to support the development of innovative business ideas in Central and Eastern Europe (CEE) and Turkey.
"A few years ago, UiPath was a start-up. So, we get you! We encountered many of the struggles and the perks that come along with the entrepreneurial journey", say UiPath's representatives.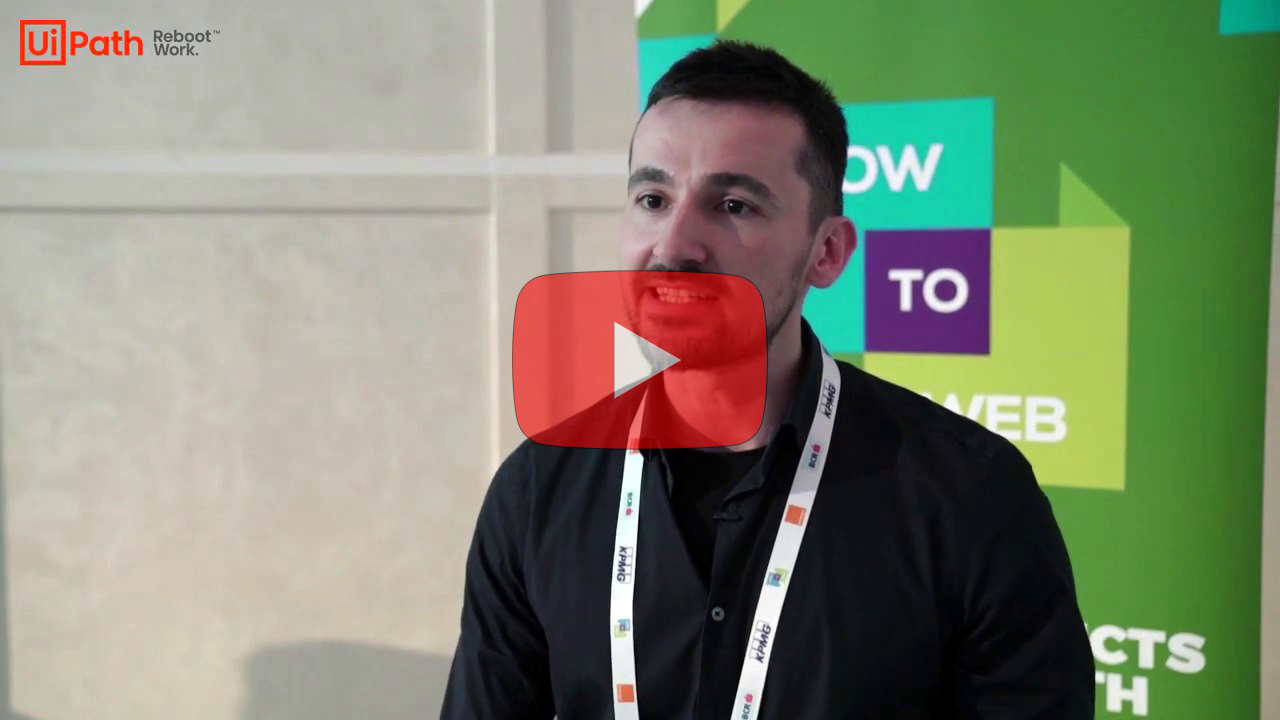 ▶ 2020 UiPath Automation Awards Showcase
There are 2 separate tracks, as UiPath will be awarding prizes for startups and for scaleups.
Innoship is nominated in the scaleup category and could win:
Sales support: presenting their technology to 4 clients hand-picked by UiPath and also having it featured in the UiPath Immersion Labs;
Mentoring: C-level mentors, 18 hours over 12 months;
Tech support: 12 months access to UiPath developers; free licensing of UiPath technology for 12 months;
Sales and marketing: access to marketing experts (30 hours over 12 months); featured introduction at a UiPath Together event; featured presenter at UiPath Meetups; featured speaker at regional events/ hackathons/ developer conferences; featured subject on the UiPath Blog.
The finalists will present their pitch on 17 December 2020, from 15:30 to 17:40 CET. Innoship is competing with Salesbook from Poland and Motionlab from Czechia.
This year, the UiPath Automation Awards are part of the company's Reboot Work Festival. By signing up for the awards ceremony, you can also attend the entire 3-day festival for free.
---
Should they win, the company says C-level mentoring and sales support, including the opportunity to present the winning technology to global clients hand-picked by UiPath would be the most important benefits that would help accelerate their business. "Innoship's strategy is to become the leading orchestrator of multiple last-mile delivery options for independent e-commerce businesses in Romania and in CEE", insists Nicolae.
And here is Innoship's short video message before the big day, presented by the company's managing partner: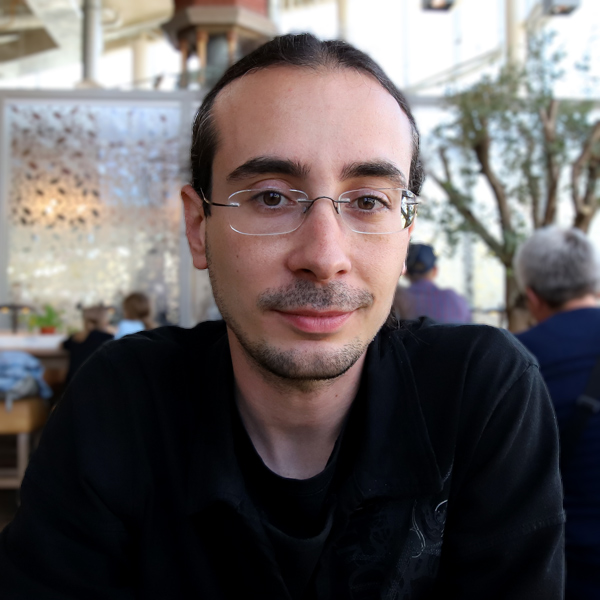 Sabin Popescu works as content editor, web designer/ developer and occasionally graphic designer for various companies and institutions across Eastern Europe and was an IT journalist for Romania's leading business daily, Ziarul Financiar.