Edtech has turned into an exciting field that has really taken off during the pandemic
DigitalKidZ is a unique startup that believes students should be creators, not just consumers of today's technologies.
The Bulgarian company currently has two products on the market, a board game and a fairy tale book.
Launched as a NGO and transformed into a startup company, DigitalKidZ was inspired by founder Ivelina Atanasova- Genchev's son Martin, who was 6 at the time and had just started attending school. Since then, he has grown to become an active participant and valued member of his mother's startup.
As Martin started immersing himself in extracurricular activities after school, Atanasova – Genchev noticed a pattern – the world of children's extracurricular activities had grown massively over the last few years and got quite expensive in the process. According to a recent survey quoted by the DigitalKidZ founder, 46% of parents in the United States spend more $1,000 annually on their kids' activities, 27% spend more than $2,000. 90% of parents who spend at least $4,000 a year believe their child will be able to earn money from that activity.
DigitalKidZ aims to curb these costs. The general goal is to someday be able to integrate these extra-curricular activities into the school curriculum.
"We believe that STEM, digital literacy and cybersecurity skills are crucial for the future and DigitalKidZ seeks to replace the passive theory model of textbooks that leads to low motivation in learning. We can achieve this by adapting the educational methodologies to the 21st century trends – modern, effective, digital-wise," Atanasova – Genchev told ITKeyMedia.
The Power of STEM
There's a good reason why STEM is central to DigitalKidZ. Children who learn STEM concepts throughout their education have been shown to develop new ways of thinking, encouraging curiosity and analysis. Establishing these at an early age (between 6 and 12), when young minds are most malleable, establishes lifelong critical thinking skills.
Currently DigitalKidZ has released two products on the market. The first one is a board game that develops emotional intelligence in children, while the second is a fairy tale book called "The Adventures of Z. in the Internet Forest" which teaches kids about the 10 most essential cybersecurity safety rules while browsing online.
"All DigitalKidZ products are based on storytelling and play, helping children learn basic digital skills, creating thinking, and coding. All of them follow the adventures of a cartoon character called Z and his friends Mrs. Pixel – the owl, Bite – the dog, Flash – the fox and Bloo – the monkey. All of the characters have different super powers and help children to better understand themselves, why they are unique and why they should be proud of these differences. All products are designed for children of the age 6 to 12," explains Atanasova – Genchev.
The New Face of Education in the Digital Age
DigitalKidZ has even bigger plans. This startup is going to continue working with the local Ministry of Education to fight computer illiteracy and lack of access to technology.
"We design and deliver everything needed to create an innovative educational environment, including classroom furniture, educational tools, teaching methodology and mentorship program to make STEM education engaging and fun," Atanasova – Genchev notes. "We'd like to be a one-stop shop for everybody looking for a complex yet accessible teaching solution. And we're working on a product series for parents who are paying for extracurricular activities or are looking for home-schooling solutions," she added.
DigitalKidZ also delivers school packs and mentorship programs that support teachers who are working to develop their students' programming skills, as well as communication, emotional intelligence, and leadership skills.
Moreover, the startup has created the DigitalKidZ STEM Club and DigitalKidZ: Open Source School concepts which were already tested among 1,500 children aged 8-16 years and teachers in seven major Bulgarian cities. The results were positive and feedback showed the success of the program and new teaching methods. In 2019 the program was recognized with the Innovation in Politics award and was voted Best Virtual Teamwork Solution at the CESA Awards 2020 – Bulgaria.
The two solutions place the child at the center of the learning process and make the teacher a teaching facilitator, not a knowledge provider. All DigitalKidZ teacher have access to a virtual training platform and an opportunity to exchange good practices with colleagues from all around the world. The same goes with the students whose personal skills are assessed thanks to a neuro-agility algorithm that the startup is still working on and improving. Children receive support in their efforts to develop basic digital skills and literacy, not to make them all coders. You could check this resource to assist you in learning how to integrate technology into your social classroom. The main focus is acquiring individual skills and "superpowers" and how to develop through technology, while preventing kids from becoming more dependent on these ubiquitous smart devices.
Inspiration Comes from Finland
DigitalKidZ is reliant on educational methodologies that have been used for years in the Finnish educational system and are approved by the Finnish National Agency for Education. This type of education is child-centric, not teacher-centric. It aims to teach children how to learn, but not what to learn. It's measurable not in terms of quantity, but of quality.
The coronavirus pandemic speeded up any trends that attracted the attention of marketers and business developers in the last decade and DigitalKidZ was caught in the spotlight. The initiative actually caught the eye of ING Bank in Bulgaria which was interested to provide support.
"ING defines its purpose to empower people to stay a step ahead in life and in business. We believe this means helping not only our customers, but also the society to stay a step ahead of the challenges they're facing. Both digitalization and sustainability are part of the ING strategy and also the means by which we want to achieve our purpose and contribute to a healthier and more self-reliant society. More specifically, we consider children and the young generation as the focus group with the main potential of triggering significant changes," said Biliana Petrova, MLRO & Assistant Compliance Officer at ING Sofia.
"When we met DigitalKidz, we knew that it was worth it to support them in achieving their mission – to educate our children to innovate and use technologies from an early age. The project was a perfect match for us, combining both digitalization and social entrepreneurship, which we consider a key for social sustainability. ING invited them to apply for support through our internal program, the Social Innovation Fund. DigitalKidZ was chosen by our employees and we started supporting them both financially and with mentorship. When I learned about their missions and their activities, I decided to step in and volunteer to be their mentor. I just wanted to contribute in any possible way and become their ambassador," Petrova went on.
ING Bank has already provided financial support for some of DigitalKidZ's initiatives. As Petrova explains the bank has offered funds to back an innovative project called Digitalize Go! Box – a STEM "learning-by-doing" venture.
"It's an upgrade to the DigitalKidZ Open Source School and the measurement methodology, to which more than 1500 students from 15 schools were enrolled in 2018. The project aims to deliver unique and effective STEM experience in every Bulgarian classroom and go beyond the existing school partners," Petrova noted.
At the moment, DigitalKidz is fundraising to develop and launch on the market the DigitalKidZ Go! Series – a series of tangible programming blocks and an online assessment platform that will provide the company with a competitive advantage and an opportunity to grow the brand globally.
Looking towards the immediate future DigitalKidZ's creator Ivelina Atanasova – Genchev sees learning relying more and more on storytelling and play in order to raise awareness about digital, engage and be fun. To encourage children to learn their whole lives, learning should be made fun and trigger their creative instincts. According to her predictions, the greatest value proposition for the future education will be the personal approach. It's the same trend we see in medicine and it's one of the greatest technological achievements we should be thankful for.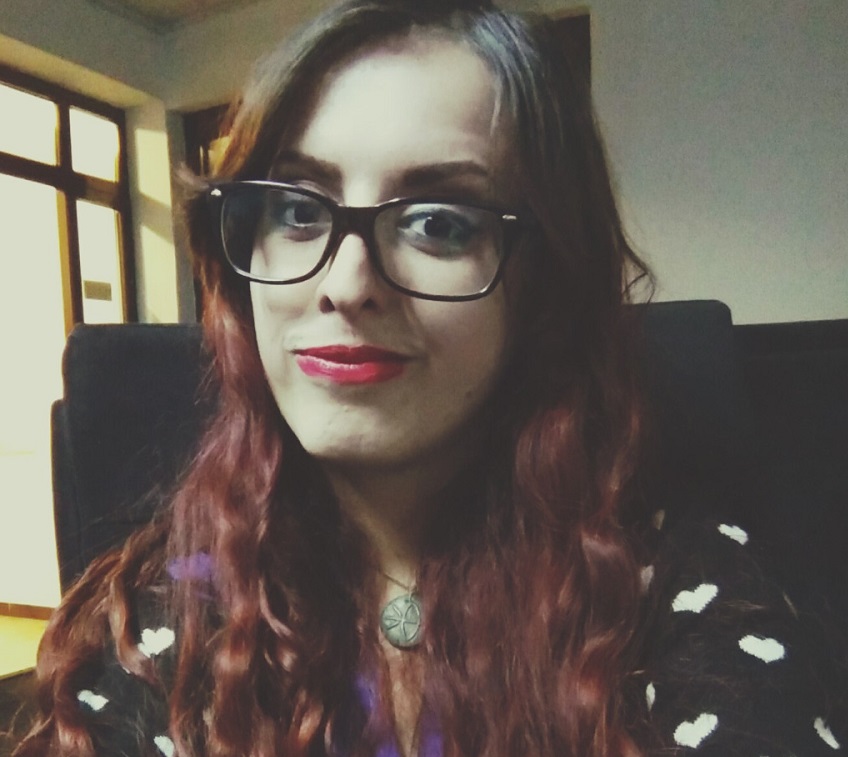 Alexandra is a slight synesthesiac with a love for words. Passionate about new and emerging technologies, she always stays on top of the current trends and enjoys sharing the latest stories with others.