The Moscow based company estimates 2 mil. USD in revenue this year
Expansion plans include global markets, such as Europe, Asia and North America
The company secured 2.7 mil. USD through a funding round this year
A new project is being developed with Russia's MTS Bank, as part of the funding agreement
Moscow-based TalkBank, a fintech start-up specialized in financial services delivered via messaging apps, targets 10 million USD (8.4 million EUR) in revenues in 2022, according to co-founder Aleksandr Popov. 
"We plan to increase our revenue several times compared to last year", Popov said for ITKeyMedia. In 2020, the company had 2 million USD in revenues and this year is focused on growing by "several million dollars", the company official added. "Next year we plan to reach 10 million USD in net revenue, but there are many factors that don't depend on us, but on the market, on the COVID-19 situation, as well as on our partners", Popov explained. 
From personal finance to AI chatbot

TalkBank was founded in 2016 by Mikhail Popov and Aleksandr Popov, two entrepreneurs with more than six years' experience in fintech, and IT developer Vladimir Kozhevnikov. Their goal is to provide a "bank in messengers" with the help of a smart bot that understands banking commands from customers, like money transfers or budget planning. 
"Initially, we created a website and a mobile application for personal finance management, but then we realized that the global market needs something simpler for users without specialized financial knowledge", Aleksandr Popov recalls the first steps of the business he co-founded. "Therefore, we have created a chatbot with an integrated financial assistant that understands text and voice, explains financial activities, makes financial transactions, and can help manage finances", said the entrepreneur, underlining that TalkBank is not a competitor, but rather a complementary service for banks. 
The company was founded in Russia, but it now seeks to extend to some of the major markets in Europe, Asia and America. "We look at our business as a global company and we have already entered into a partnership with local banks in Europe. We also see prospects in the markets of South America, Asia, and the USA. We will move gradually, trying to adapt our solution for specific local markets and supplement it with local services, taking into consideration many factors", Popov said. 
"Your call is very important to us, please wait!"
It doesn't come as a surprise for companies like TalkBank to have such growth perspectives. Providing assistance in financial services to customers has become one of the main challenges of the industry, as traditional support via call-centers has been seriously put to the test in recent years and moreover since the COVID-19 outbreak. In a J.D. Power survey on US retail banking, one in four respondents said they've waited 10 minutes or more to speak to a live representative in 2020, versus one in five the year before, according to the same source. 
Popov claims that his company can provide a unique solution to this type of situation. "Many advanced banks make their customers wait and work themselves at a loss. The main feature that distinguishes us from competitors is an artificial intelligence specializing in finance, which understands both text and speech, allows customers to quickly resolve their issues with bank cards, accounts, to receive banking services, send money, and receive support 24/7 – almost instantly", he explained. 
"We forecast that in the near future 3-5 years 80% of banking services in retail sales will be provided through chat bots and voice assistants" – Aleksandr Popov, co-founder TalkBank
There are many reasons to be optimistic for companies providing this type of service. For now, there aren't many financial companies offering their clients the option of solving their issues through an AI chat bot, but that is only because such digital technologies have only begun to penetrate the banking market, according to Popov. "In general, we forecast that in the near future 3-5 years 80% of banking services in retail sales will be provided through chat bots and voice assistants", the entrepreneur said. 
There is, however, as is the case for most digital technologies surfacing today, the concern of privacy and security for the users. According to a study by Kaspersky Internet Security, one of the top providers of internet security software in the world, between December 2020 and May 2021, more than 90.000 phishing links were transmitted globally through messaging apps such as WhatsApp, Telegram and Viber. Popov claims that however, messenger servers are better protected from external hacker attacks than mobile banking applications. " The advantage of messenger channels is that it helps us to be protected from hackers attacking bank servers and hacking mobile applications. As for internal leaks from an instant messenger, we don't transmit personal information through these channels. For these purposes, we use separate encrypted channels", he said. 
In June 2021, TalkBank announced it secured an investment of 2.7 million USD (2.3 million EUR). More than half of the sum came from MTS Venture Fund, the capital investment branch of MTS Bank.  
"TalkBank is a fast-growing and promising project, including abroad, that has experience working with attracted investments. It is also important for us that the startup team offers a product of interest to the MTS ecosystem. In particular, this is why we led the current investment round and plan to continue active cooperation with TalkBank", said Islam Midov, head of the MTS Venture Fund. 
As part of the funding agreement, TalkBank will launch a new AI bot, based on MTS Bank's API (programming interface that allows multiple applications/ software to communicate with each other – editor's note), that is designed to learn how to apply for loans, deposits, insurance, and to open accounts. 
G&K Capital, a private equity fund launched by Pavel Goltsblat and Jan Krustkaln, is another important name on the list of investors. "This is the first in a series of such deals. It reflects well our core expertise and corresponds to one of the fund's investment areas – fintech", said Pavel Goltsblat.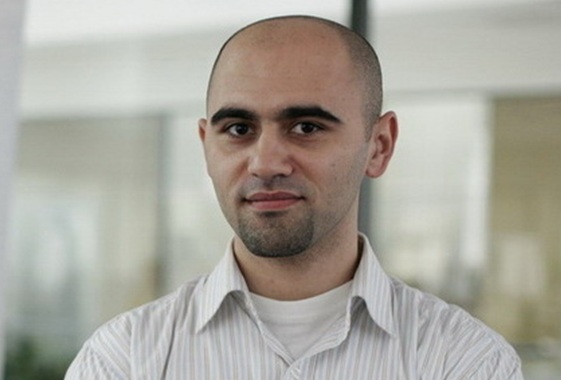 Radu Racu is a freelance journalist, web content editor and digital consultant.
He has  been covering business journalism for more than a decade, mainly for Romania's leading financial newspaper – Ziarul Financiar.