The second edition of the Wolves Summit, biggest conferences in Central and European Europe devoted to innovation, entrepreneurship and business development will come to Warsaw in October.
On the 27-28th of October takes place Wolves Summit – one of the biggest conferences in Central and European Europe devoted to innovation, entrepreneurship and business development. It is already the second edition of the event that brings together entrepreneurs, business executives, marketers, investors and the startup's environment from around the world.
2000 attendees among which are 500 executives, 300 startups and 200 investors will gather at the Warsaw's Palace of Culture and Science to share practical knowledge, grow their businesses and gain valuable contacts.
Network like never before
Networking is the key aspect of the conference that offers access to 5 different networking activities. The possibility to schedule meetings, even before the Wolves Summit starts, builds a strong community of people who focus on business development.
The core concept of the Wolves Summit networking is to connect the people who are most likely to start a real, beneficial cooperation that will boost their business activities.
During the evening, attendees will join the Evening Networking Party, which takes place on the 27th of October. It will enable to build even stronger and wider business network.
Attend all of the eight stages
The conference is divided into eight different stages that include:
Startups
Technology
Marketing Lead Generation
Marketing Lead Nurturing
Marketing Automation
Fintech
Fashion & wearables
Gaming
Each stage represents fresh knowledge as well as best-known solutions for business development and growth hacking. The Fashion Stage is connected with the Fashion & Wearables shows that will take place during one of the networking evening events.
During the conference attendees will be able to connects with global brands such as: TVN Ventures, Orlen, P&G, Coca-Cola, IBM, Allegro, PKO BP, mBank, Aviva, Orange Lab, Grupa Onet, Google, Microsoft, Intel.
Join the startup environment
Wolves Summit creates a unique opportunity for startups and investors to meet during individually organized private meetings called Speed Dates. Most of the meetings will take place during the Startup Day – on the 26th of October – which is fully focused on connecting innovative startups with investors who look for a company to invest in.
Additional value for startups is connected with the Great Pitch contest at which the most innovative and promising startup will win the main prize of $100 000.
Attend the conference that creates real and measurable opportunities for you and your business. More details here: https://www.wolvessummit.com/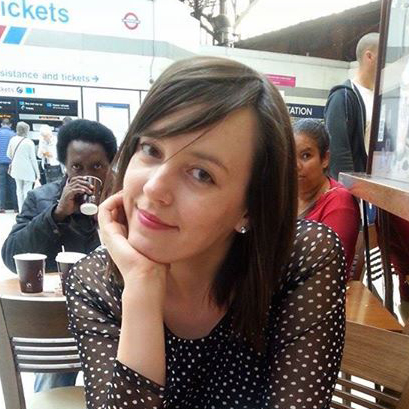 Emilia is an experienced editor, gifted wordsmith, a professional translator, but first of all, an avid reader.