Motionlab recently launched Adina, a self-service app for creating personalised video campaigns
The platform allows users to generate fully personalised videos, individualising customers' names, location, images or recent purchases
The company plans to wants to expand to most European countries by 2024
Motionlab is one of the finalists of UiPath's 2020 Automation Awards
Czech-based scaleup Motionlab has launched the frontend component of its video personalisation automation platform, allowing clients full control over their campaigns. Motionlab's solution allows users to generate videos tailored to each of their end-clients, based on their meta information (such as name, location, the product they ordered, etc.) – think of mail merge, but for video.
Titled Motionlab Adina (short for Advertising Individualization Platform), the solution is essentially a self-service interface for clients to create and manage their personalised video campaigns. So whether they look at relevant newsflare videos for sale to use for their video campaigns, or create their own footage and upload them for personalisation, the platform can help them with all of that and more. The simplicity of the user-interface does not seem to require too much technical knowledge either, so clients will be able to work seamlessly and come up with the end result they have in mind.
Jan Sekerka, CEO and co-founder of Motionlab, explains for ITKeyMedia the story behind Adina: "In one and a half years of activity, we developed the backend as a proof of concept for our ability to deliver high-class video personalisation for our enterprise clients. Due to our initial focus on technical and creative functionalities, we had to postpone our roadmap for the frontend part of our platform and had to work in a hybrid model – helping our clients prepare the batches of personalised videos. Now, with Adina, our clients can work completely autonomously and have their campaigns fully under their control".
Adina has a multi-level/ multi-role structure, according to Sekerka. "With a few clicks, the motion designer can add the personalised elements to the client's cinema-ready videos, then with another click, the data manager uploads all the necessary content, and, with one final press of a button, the project owner creates the personalised videos. From there, integrations with leading industry services (Mailchimp, Salesforce, Mailforce, Sendgrid – editor's note) make the distribution of the final content smoother."
The company's CEO says Motionlab is now ready to go global – "We have our expansion plan in place. There isn't a better time than now for rolling out. Deep penetration of most EU countries is planned for the end of 2024. Worldwide rolling expansions to select countries in Asia and MEA (Middle East and Africa – editor's note) will go hand by hand with European expansion."
For Luciana Lixandru from Sequoia Capital, who has invested in companies such as Deliveroo, Vinted, UiPath, or Tessian, expansion can be a critical step in a startup's journey. "Don't neglect culture, it's never too early to start codifying your values. As you grow from a village to a town to a city, this will bind you together and ensure you're all aligned towards a common goal", she told ITKeyMedia.
1 Million Videos in 2020 – and Counting
Sekerka states that Motionlab generated over one million videos in 2020, exceeding initial estimates. "And the numbers are still growing. Currently, we get the largest volume of orders from three verticals – finance and insurance, e-commerce, energy and utilities", he added.
In terms of scalability, the company's CEO says the platform can process hundreds of thousands, "even millions" of videos in a short amount of time.
The majority of clients start off with lower volumes – meaning tens of thousands of videos, clarifies Sekerka, because it is a new format they want to test, he says. They may yet have a lot of ideas to experiment with, such as incorporating Uplifting and Happy Royalty Free Pop Music, or specially curated music and graphic design, into the videos. This kind of trial and error process becomes important for companies to pinpoint what keeps their customers engaged and interested. "However, we already have clients processing hundreds of thousands of videos. Among them leading names from telco or insurance".
Pricing Model
The Motionlab platform functions as Saas (Software as a Service), users paying a yearly fee. The subscription includes other features such as analytics, a dedicated video player, an extension for Adobe AfterEffects, an API (programming interface), a dedicated CMS (content management system), training, etc.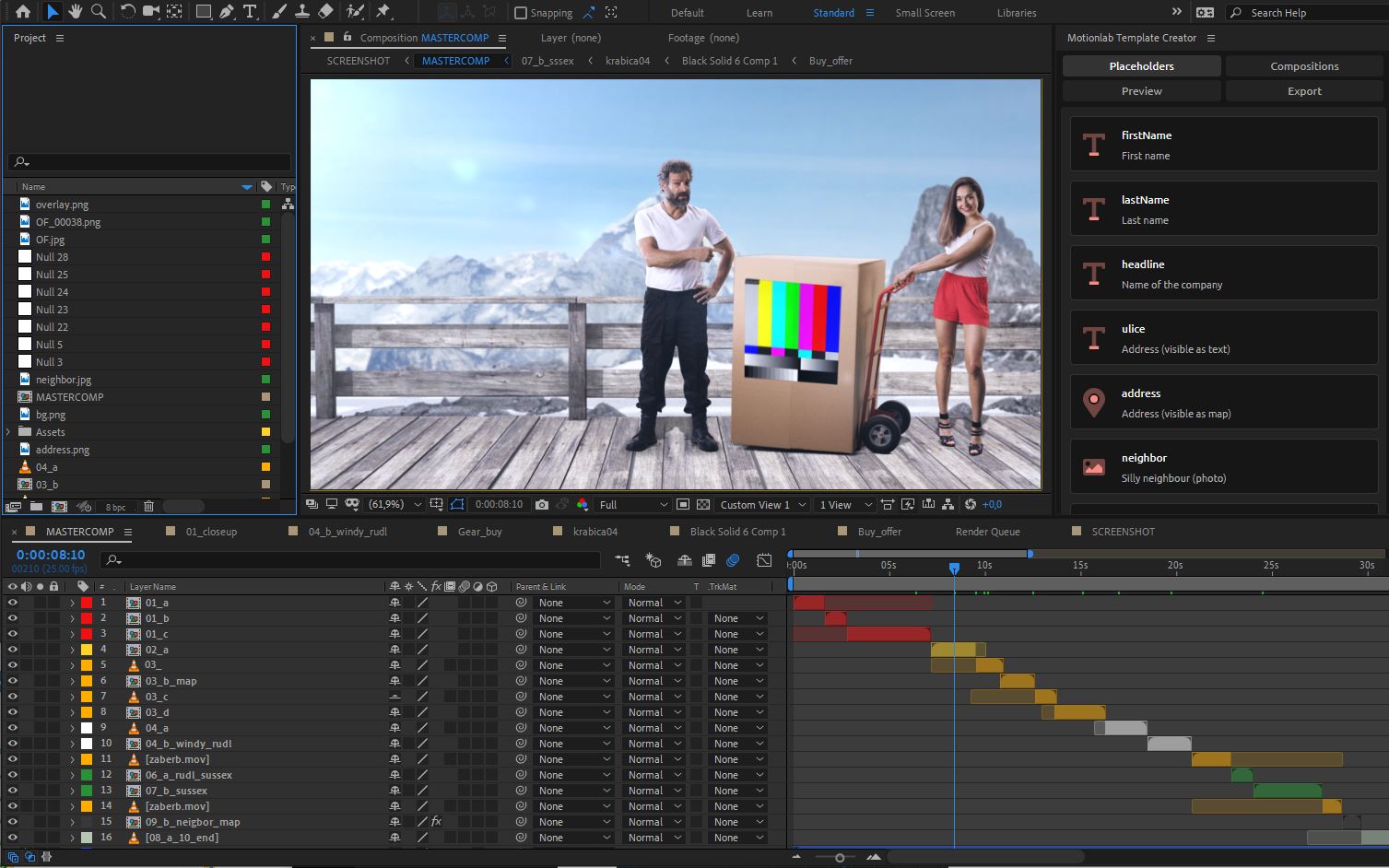 The Motionlab template creator for After Effects allows pairing client data with specific placeholders
As part of the base package(s), videos cannot be longer than 90 seconds, they are capped at 720p (or "HD-ready") and are stored online for 3 months (also influenced by GDPR requirements).
A Niche Made Possible by Mild Spam
Sekerka says that while a large number of parameters are involved in measuring analytics, including clients' goals, which ultimately influence the way a campaign is run (brand awareness vs. increase of sales, for example), the majority report percentage increases above average.
"Some clients claim +17% in ROI, or +400% CTR from e-mail campaigns, or +40% conversion, or even a 90% ratio for total video watch time", he explains, adding:
We already had a few cases when clients had to pause their campaign, because the sales department was unable to handle that many customers.

— Jan Sekerka, CEO and co-founder of Motionlab
Why would people actually watch a video ad almost until the end? Because the ad is not generic, it has some elements that make it look like effort went into it.
"People are tired of generic ads for products they do not want to buy. Users' online experience is often disrupted by visual spam and people became numb to advertising, either ignoring or blocking them. Although there are no official figures, the average person encounters between 6,000 and 10,000 ads every day (according to industry estimates)", explains Sekerka, highlighting that this is where (video) data-driven personalisation comes into play – to provide "a relevant offer for the customer, based on their personal history and needs".
Luciana Lixandru warns that for a startup it is also important to maintain a strong feedback loop between customers and product developers. "Even if you think you've perfected your product market fit, continue to iterate and improve based on feedback and data – always strive to provide maximum value to your customer", she added.
What Is the Next Step in Video Personalisation?
According to Motionlab, that would be video personalisation in the physical word, in order to provide a seamless and consistent consumer experience across all stages of their journey. "True personalisation is grounded in developing a deep understanding of each customer's unique needs and orchestrating a set of tailored experiences across digital and human channels. Our platform is ready for it, but the reality is that there aren't many companies ready to adopt it", shares Sekerka.
What would be something that Motionlab's platform cannot do? Video personalisation for social media platforms. Not because of technical issues, says Motionlab's CEO, but because full personalisation is not possible in segmentation-only advertising.
In Brief
Motionlab was founded in late 2018, when Jan Sekerka joined Radek Pšurný and Filip Koubek, who had their own video production company and were looking for a solution to create a large number of personalised videos.
Somewhat different from most startups that attract media attention, Motionlab's representatives previously stated they are not actively looking for investors.
Their client portfolio includes Microsoft, Lenovo, O2, UNIQA, as well as large players operating on the Czech and Central-Eastern European markets: Alza.cz, ČSOB, Insia, Komerční Banka (Société Générale), Krušovice, Mall.cz.
Motionlab has 16 employees and is looking to hire a React developer and a backend Dotnet developer. The company has offices in Brno and Prague.
Motionlab won several startup awards and received funding from the European Union's Horizon 2020 research and innovation programme.
Motionlab is one of the finalists of the UiPath Automation Awards 2020.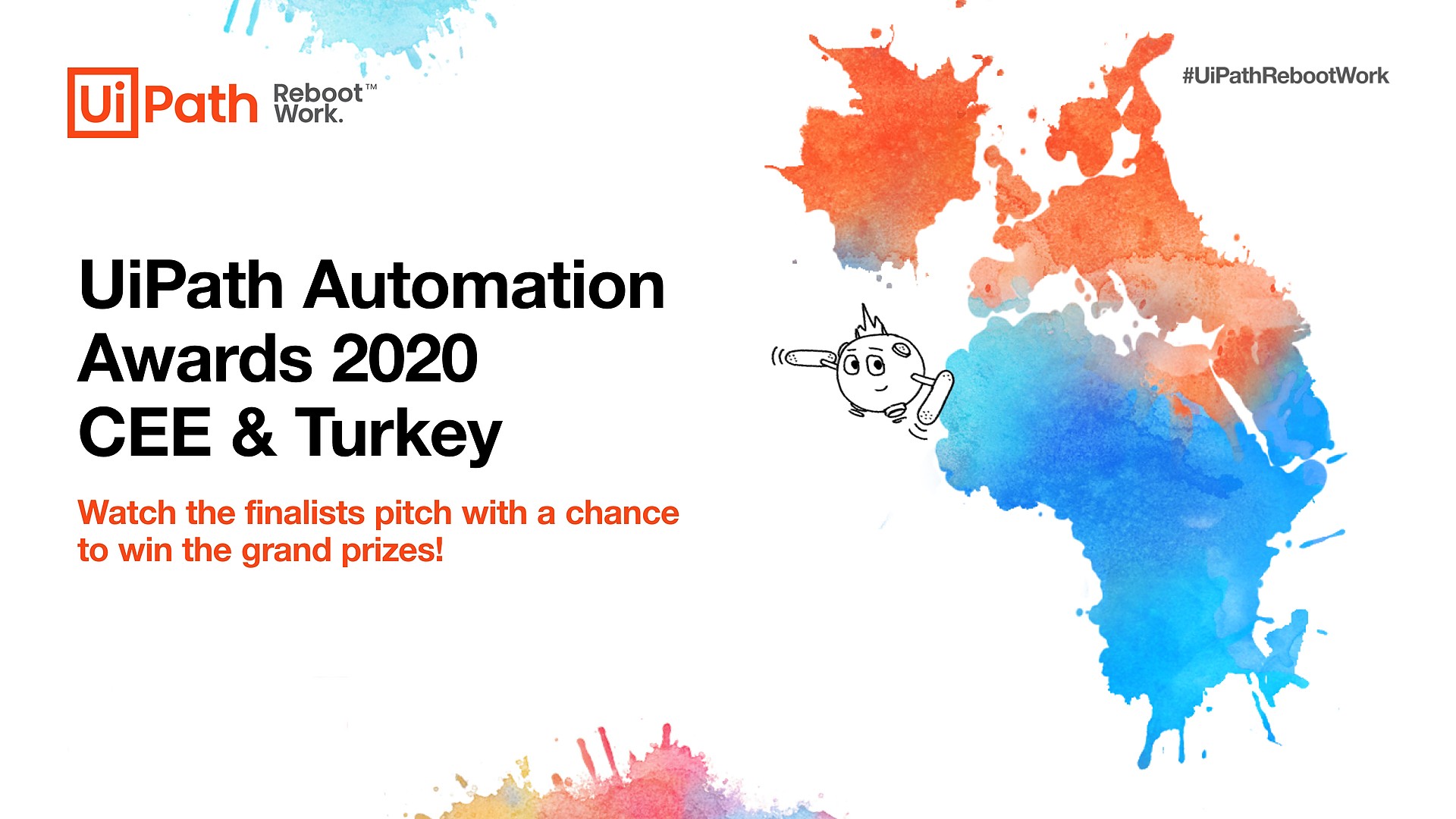 ---
Romanian unicorn/ decacorn UiPath, specialising in robotic process automation, is looking to support the development of innovative business ideas in Central and Eastern Europe (CEE) and Turkey.
"A few years ago, UiPath was a start-up. So, we get you! We encountered many of the struggles and the perks that come along with the entrepreneurial journey", say UiPath's representatives.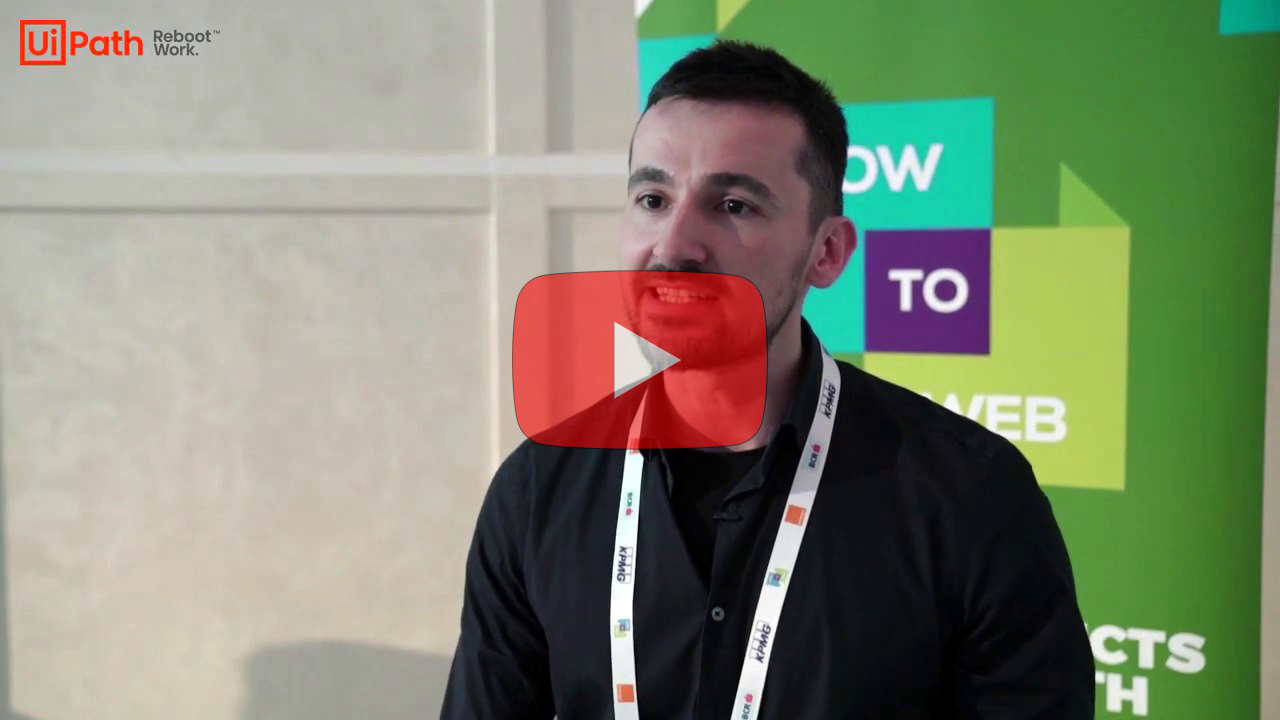 ▶ 2020 UiPath Automation Awards Showcase
There are 2 separate tracks, as UiPath will be awarding prizes for startups and for scaleups.
Motionlab is nominated in the scaleup category and could win:
Sales support: presenting their technology to 4 clients hand-picked by UiPath and also having it featured in the UiPath Immersion Labs;
Mentoring: C-level mentors, 18 hours over 12 months;
Tech support: 12 months access to UiPath developers; free licensing of UiPath technology for 12 months;
Sales and marketing: access to marketing experts (30 hours over 12 months); featured introduction at a UiPath Together event; featured presenter at UiPath Meetups; featured speaker at regional events/ hackathons/ developer conferences; featured subject on the UiPath Blog.
The finalists will present their pitch on 17 December 2020, from 15:30 to 17:40 CET. Motionlab is competing with Salesbook from Poland and Innoship from Romania.
This year, the UiPath Automation Awards are part of the company's Reboot Work Festival. By signing up for the awards ceremony, you can also attend the entire 3-day festival for free.
---
Sekerka says Motionlab learned about the UiPath Automation Awards through Microsoft, with whom they collaborated. "We really value that UiPath supports startups and gives them the opportunity of getting international exposure", he said, adding that, should Motionlab win, they would value the help of UiPath's experts and mentors in fine tuning their expansion activities.
Ahead of the big day, Motionlab posted the following message on its social media accounts: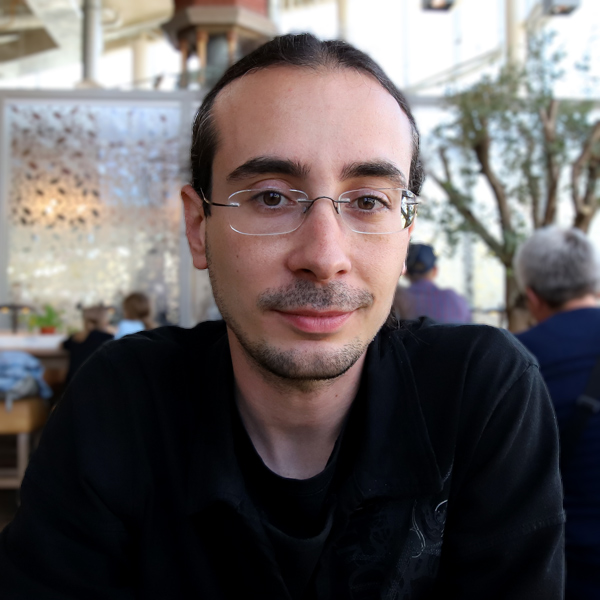 Sabin Popescu works as content editor, web designer/ developer and occasionally graphic designer for various companies and institutions across Eastern Europe and was an IT journalist for Romania's leading business daily, Ziarul Financiar.