Leonardo Da Vinci would have never expected his dream musical instrument to find its way to Kickstarter after 500 years of silence.
Brought to life in 2013 by Slawomir Zburzycki, Viola Organista is a unique instrument. It was invented by Leonardo Da Vinci over 500 years ago, however, every attempt to build it failed – until nowadays.
Slawomir Zburzycki, a Polish pianist and constructor, spent over 4 years to make a sound unheard for centuries available for the contemporary music lover. The effort has become widely appreciated, to the surprise of the creator, as Viola Organista is now gaining more and more popularity over the world.
"The instrument's popularity after the first concert (gained thanks to Agence France Press which as first got interested in it) was truly unexpected", says Zubrzycki. "I thought that the viola organista would be an intriguing but rather a niche instrument. Although its success is quite surprising, I must admit that it is amazing to hear and read about it so much. We would like to share this joy with others from all over the world." he adds.
Viola Organista is a masterpiece combining of an organ, a sharp, and a viola in one instrument. With a unique sound of Renaissance-Baroque viola da gamba, it is able to please even the most demanding ears.The listeners receive the impression of the whole ensemble of violas playing thanks to the keyboard allowing to play many melodic lines simultaneously.
The instrument, however, is built specifically for concerts. This poses some challenges because the possibilities to organize concerts are limited by time and distance. In this case, the only way to fully preserve the heritage Viola Organista brings is producing a CD album. Slawomir Zburzycki says that this cannot be done by a single person and also some funding will be required. That is why he decided to launch a crowdfunding campaign on Kickstarter. The amount pledged is $10,000 – enough to produce and release 1000 copies of the Viola Organista album.
"The CD album will consist of eight solo  pieces for Viola Organista – music of the French, Italian, German and Polish Baroque composers. As a location of the album recording, we chose historic Lutheran church in Mikołów (Polish Silesia region). We are convinced that the great acoustics of this place and the spirit of its history will help us to share with you the emotions experienced during performances of Viola Organista. The booklet  will include texts about the history of Viola Organista and the music pieces in three languages: Polish, English, and German, as well as pictures from a special photo session." says the project description.
The crowdfunding campaign finishes on Thursday, August 20, 2015. Just within the first few days, the project received more than $3000 in pledges from 87 backers. There is a still a long way to go. Indie Designers, the team responsible for the project, claim that it is well thought-out. Apparently, the recording is in progress and the whole process of producing of the CD is planned thoroughly. To contribute and stay updated click here.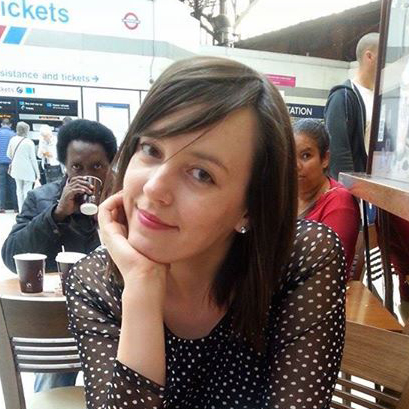 Emilia is an experienced editor, gifted wordsmith, a professional translator, but first of all, an avid reader.