Romanian petcare startup Digitail brings in USD 11M in Series A round

Digitail's platform automates veterinarians' administrative tasks and facilitates communication between clinics and pet parents

With the new investment, the startup will scale up internationally and add new features to the platform
This January, Iași-based veterinary support platform Digitail successfully closed its Series A round of USD 11M. Atomico Ventures led the round, supported by the startup's loyal investors byFounders, Gradient (Google's AI-focused early-stage venture fund, a VC arm of Alphabet), and Partech (known, for example, for their investment in SymmetricalAI).
Romanian serial entrepreneurs Sebastian Gabor (CEO) and Ruxandra Pui (CPO) started Digitail in 2018 following an incident with Mr Gabor's pet. He had to restart his dog's vaccination plan completely due to a mis-scheduled appointment or, more generally, the ongoing manual nature of the veterinary space. This inspired the founders to leverage their IT experience (they had previously founded the IT development and consultancy studio itGambit) to automate the administrative aspects of petcare and increase its efficiency and individualization.
Petcare Market – Growing and Underserved
One of the less apparent outcomes of the global COVID pandemic was the dramatic increase in pet ownership worldwide. Today, the petcare market is estimated at USD 200B worth. It is forecast to grow to USD 300B+ by 2030. In spite of this, the digital transformation of the veterinarian space goes notably slower than medicine overall. It still heavily relies on paper records or old legacy tools to manage scheduling, inventory management, invoicing, patient record data entry, etc.
The most obvious setback of such an outdated approach is that it completely locks out the pet owner and prevents petcare specialists from sharing valuable data. This significantly lowers the efficiency of petcare and increases the veterinarians' workload. Treating 30+ pets per day on average (roughly one patient every 15 minutes) leads to increased burnout among staff. Even more sinister reports state that veterinarians are 3.5x more likely to commit suicide than the general population.
On the other side of the situation, pets suffer from insufficient care. More specifically, they get turned away from appointments due to overwhelmed capacity and staff shortages.
'Even though the petcare industry is a multi-billion dollar market, veterinarians still rely on antiquated technology to share diagnoses and health information with pet owners. When Sebastian and Ruxandra pitched Gradient, we didn't only see how passionate they were about improving experiences for pet owners and pets, but we also saw tremendous potential for AI to use pet patient data to recommend dietary, prescription, and other products to extend pet lifespan and improve pet happiness. Digitail is a company that can positively impact the world and build a great business at the same time,' Gradient Ventures' general partner Darian Shirazi states.
Digital Transformation of Administrative Tasks
Mr Gabor lists the following reasons accelerating innovation in the petcare space:
Staff shortage forces vets to look for innovative solutions to save time so that they could better focus on their patients

The millennial generation is keen on better experiences. These people prefer to be closely involved in their pet's wellbeing, and thus they force veterinarians to provide increased attention and care to their pets
'The new generation craves user-friendly tools that make their work and life run smoothly. However, the current market offering to vets and pet parents is not easily maneuverable. In the case that there even are digital platforms, they are specialized for each use case, like health records or appointment booking, and do not speak together,' byFounders' partner Sara Rywe agrees.
Digitail's platform brings digital transformation to the administrative tasks of animal hospitals: scheduling and record keeping, client communication, inventory management, invoicing, etc. Pet-related information and direct instant communication with veterinarians are also available for pet owners in the Digitail app. Moreover, veterinarians can share data and collaborate with their colleagues on records and track all the important information about patients in one place (for example, when pet owners have to relocate). Ultimately, it improves the quality of petcare and pets' lives in general.
Additionally, Digital's CEO admits that switching PIMS (practice management systems) is a difficult process because of data migrations, but also boasts about minimizing the migration time to less than 24 hours.
As for the increase in efficiency, Mr Gabor points out several factors in play:
Hospitals in high-income urban areas tend to have more tech-friendly clients who prefer to book online rather than call. 'We see adoption rates of almost 90% of the online booking system in such areas. This drastically reduces the number of phone calls that a hospital receives,' Mr Gabor shares.

Some hospitals carry more stock than others. As a result, practice managers may spend 2-8 hours a week updating the inventory. Even though Digitail automates this process, the exact amount of saved time depends on the size of the hospital and the level of operations.

Some hospitals take prescription refills via phone and/or send discharge notes to every client. For them, Digital additionally saves time and effort by providing an opportunity to order the refills via the pet parent app and send the discharge notes to the pet parents via the app, mail, and text messages.
'We're extremely impressed by Digitail co-founder's tenacity, grit, and ambition to transform pet care in a way that allows vets to focus on what's important (I.e., pet health) instead of mundane administrative tasks,' Ms Rywe adds.
In general, the workflow efficiency is estimated to increase by 40-60% with Digitail. These stats come from over 750 clinics worldwide that have adopted the platform, serving around 1.4 million pets.
Bold Vision to Transform the Petcare Industry
Atomico Ventures, the lead investor in Digitail's recent Series A round, is known for supporting startups with a product that represents a massive step change in their respective industry and inspires existing customers to recommend it and expand its usage. The fund's vast portfolio includes well-known names, including Graphcore, Klarna, Pipedrive, Supercell, and many more – 100+ companies overall.
Atomico's principal Andreas Helbig, who now joined Digitail as a board member, tells ITKeyMedia that his fund has been looking at vertical SaaS businesses for a while now. The fund built its thesis for why investing in software strongly targeted to a specific industry is promising and what it takes to execute successfully.
'The thesis here is that industry-specific workflows and integrations require industry-specific software, but the current market standard is sub-par compared to the tools available for enterprises or for tech companies. If you manage to build the core workflow tool for an industry, you are best positioned to compound your competitive advantage by layering more products on top over time, e.g. expanding into payments, lending, marketplaces, etc. – eventually, becoming the core operating system the industry runs on,' Mr Helbig explains.
This lands in the veterinary space quite well. According to the investor, the current core system landscape is fragmented and outdated, and customers are not happy. In addition, vet workflows are very specific to vets and entirely different from any neighboring industries.
Digital's co-founders have shared this thesis since the get-go, and they have been in touch with Atomico for several years prior to the recent investment round.
'It takes time and effort to build a truly all-in-one product for vets, and Sebastian and Ruxandra have continuously executed their roadmap to get to feature completeness. As soon as they achieved it, the industry loved Digitail and their growth was off the charts. We love founders with a bold vision to transform an industry, and Digitail is truly game-changing in the daily life of veterinarians, technicians, and practice managers,' Mr Helbig concludes.
The startup will use the investment to continue scaling its operations in North America and globally. The platform will also add new features The Series A funding will also allow Digitail to expand its product depth and feature range, further deepening the collaborative nature of its all-in-one platform.
The administrative part of the veterinary space is notable for its slower pace of digital transformation. Unfortunately, it is still heavily reliant on paper records and in-house legacy tools, which hinders the communication between vets and pet parents, as well as between vets from different clinics. Iași-based Digitail now removes these unnecessary obstacles, ultimately improving petcare and the life of pets.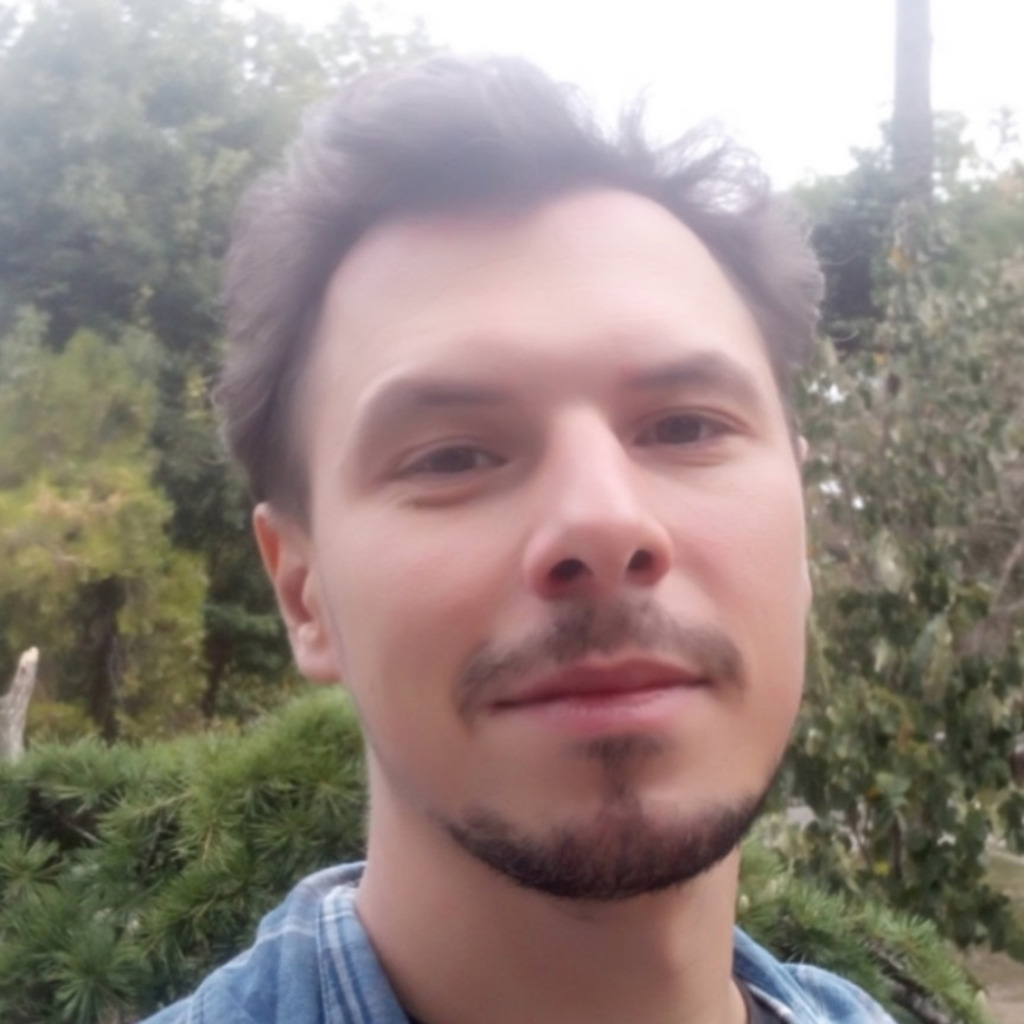 Kostiantyn is a freelance writer from Crimea but based in Lviv. He loves writing about IT and high tech because those topics are always upbeat and he's an inherent optimist!