Warsaw-based DoxyChain hopes for a 2 million EUR seed round in 2021
The startup uses blockchain to secure and automate document management for SMEs
DoxyChain has 18 employees and raised 250,000 EUR to date
After securing almost 250,000 EUR in pre-seed stages, electronic document management startup DoxyChain aims to raise 2 million EUR in 2021 for regional expansion.
"The smart money provided to us were definitely of huge value. We came out with a new version of the platform (in March 2021 – editor's note) and, in July and August, we want to collect a round of 2 million EUR, so as to win the European market", Gabriel Dymowski, CEO and co-founder of DoxyChain, told ITKeyMedia.
In 2019, the Polish startup raised 35,000 EUR, followed by 1 million PLN (approximately 215,000 EUR) mid-2020, facilitated by business angel and attorney Jacek Bajorek.
Trust, Trust, Trust
DoxyChain is essentially a blockchain-based document management system (DMS). Companies can use the platform to create, edit, sign, and transfer documents, but also for audit – leveraging blockchain's inherent design features, one can instantly pinpoint who performed what action, in order to prevent fraud.
Delving deeper into specifics, Dymowski explains: "Blockchain is only a tool that will keep your documents and the activities performed on them inviolable. On the other hand, blockchain is a database that grows incrementally, which means that once stored, information will never change – you can of course add it, but never modify it backwards, it is a completely new layer of trust in document management."
Why is trust so important? Trust is the foundation of every business relationship, even digital ones. And we live in an age where most cyber attacks originate from the inside the organisation – seriously shaking the foundations of trust. According to renowned security expert Bruce Schneier, blockchain helps shift the trust in people/ institutions to trust in technology. And it all comes down to a simple question, he says: "Would you rather trust a human legal system or the details of some computer code you don't have the expertise to audit?"
Luckily, blockchain does not eliminate the human factor out of the equation and systems – old and new – will co-exist.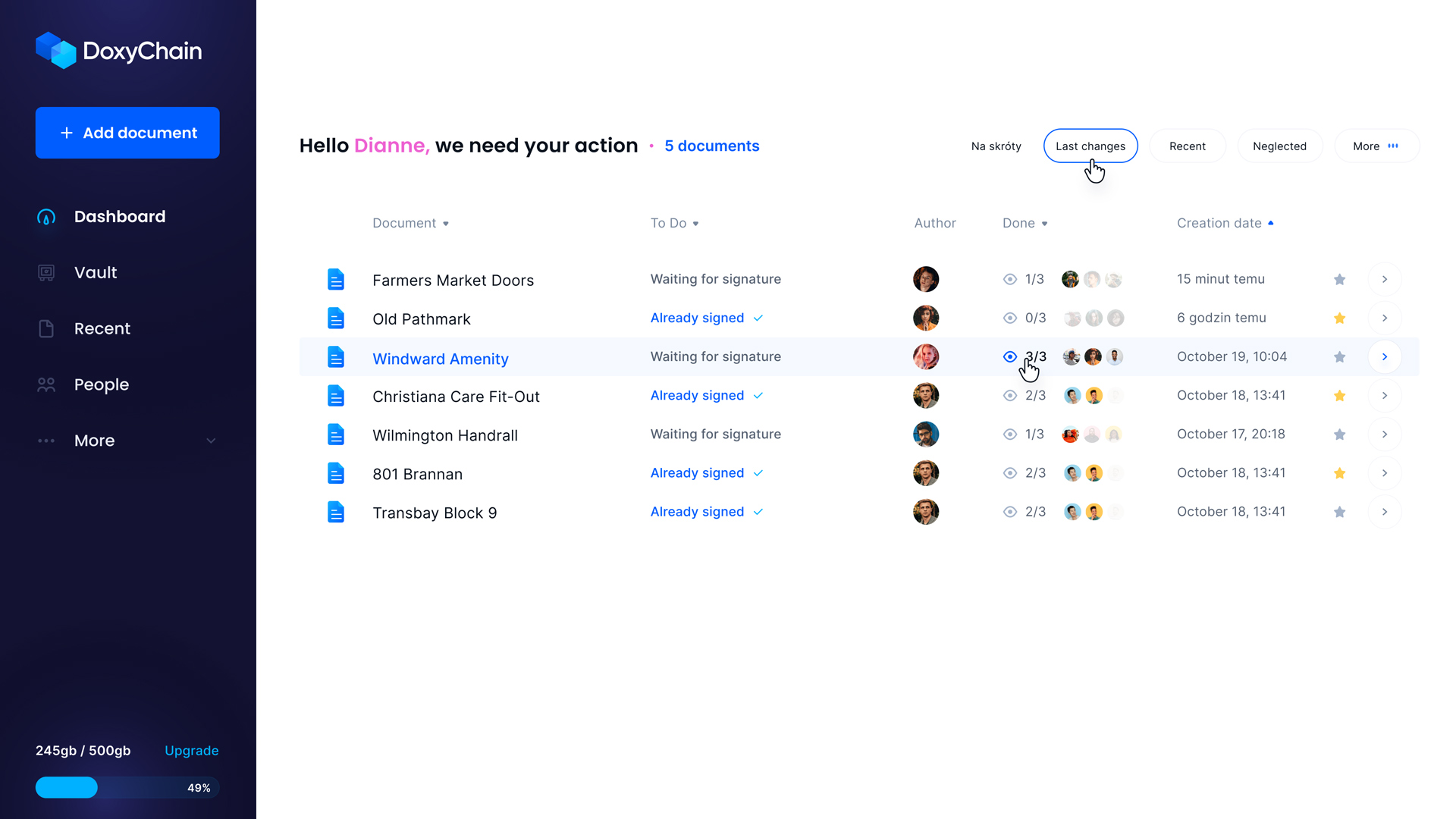 Screenshot of DoxyChain's dashboard
Blockchain in a Nutshell
But let's have a look at what blockchain is. Until recently, the term has been mostly linked to the well-know virtual currency, bitcoin. Blockchain technology however, can have a lot more applications in the business realm. As the name suggests, it consists of two elements. The block is an encrypted list of information relevant to a particular business transaction – for example payments, people involved in the production process, logistics information, etc. – anything an entity deems relevant to its business.
This information is distributed among all users of the blockchain, meaning there is no single server storing the information, and there are possibly millions of copies of the data on the network. Chaining all the blocks containing the same information ensures that the original content cannot be altered without someone noticing – which provides a high degree of security and, ultimately, trust.
First Million in 2022
Dymowski has big plans for DoxyChain. While talking to ITKeyMedia, he outlined several ambitious goals:
He did not offer further information about DoxyChain's current turnover or profit, but mentioned the pandemic accelerated the startup's development.
---
Don't miss our recent podcast with Gabriel Dymowski, where he discussed the competition, what he would have done differently, and possible exit plans. Each week, ITKeyMedia founder Alexander Morari hosts promising startups from Central & Eastern Europe to talk about business, scaling, goals, challenges, and occasionally disappointments.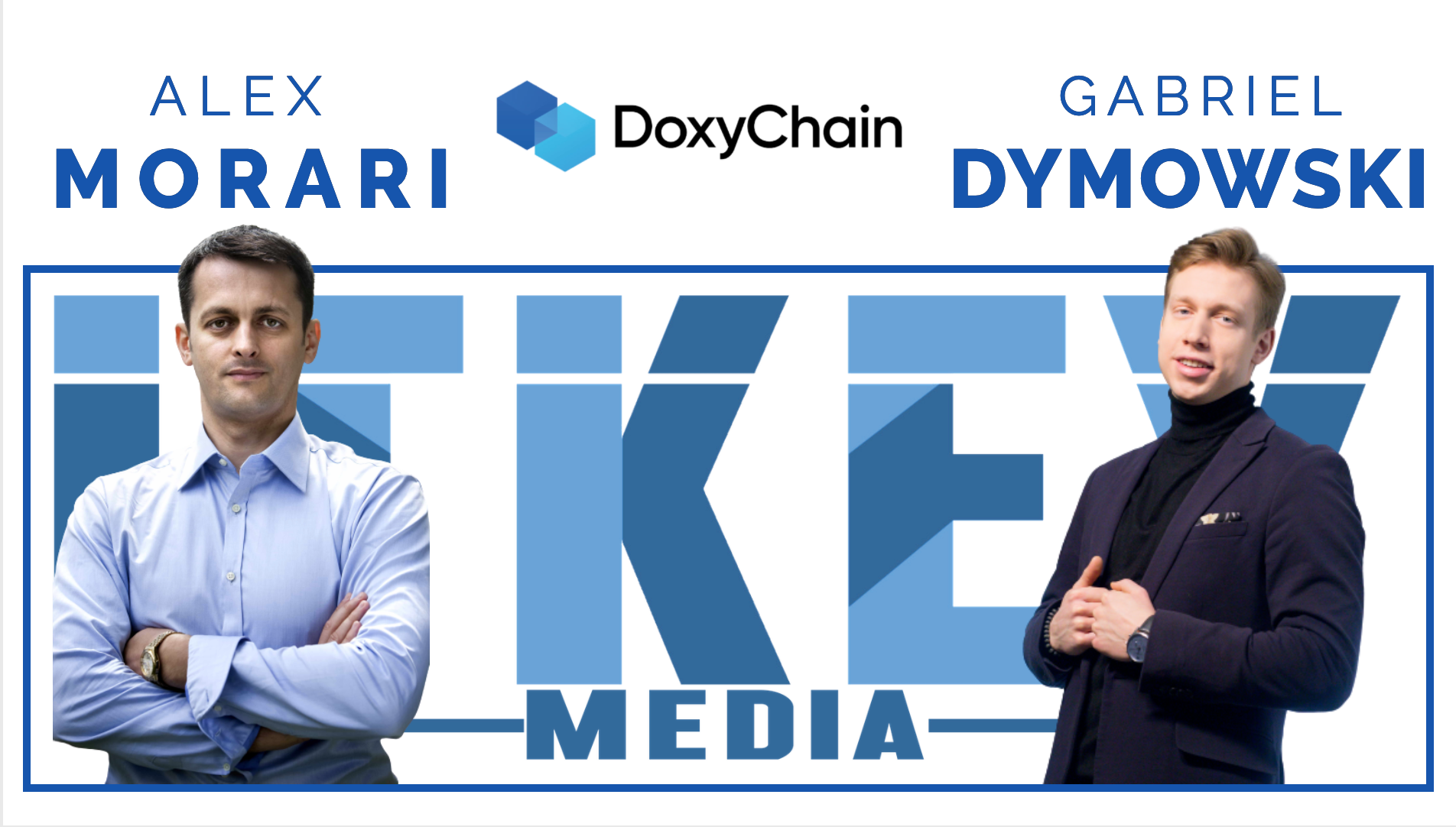 DoxyChain Podcast on ITKeyMedia TV
---
Doxy Chain's list of partners includes Oracle for Startups, Wolters Kluwer, ELTA (European Legal Tech Association), and Forbes. The solution is offered as Saas (Software-as-a-Service, subscription-based), but on-premise installations are available for large companies. Starting prices were 99 PLN per user per month (approximately 21.5 EUR), however the company unpublished the packages from their website. Dymowski mentioned they are collecting feedback from the market in order to have more varied packages. A smartphone app is also available.
One of the first users of the platform was investor Jacek Bajorek. "The solution helps me automate my business workflow – from negotiations to concluding contracts remotely with my clients. We stepped away from time-consuming traditional papers and e-mail exchanges. We choose to save money and time and, what is more important, to be sure of our data immutability and security", he declared for ITKeyMedia.


Document workflow through the DoxyChain mobile app
Bajorek learnt about DoxyChain from Dymowski while they were working on another project. "I immediately saw the potential of the technology and the value which the company could bring, not only locally, but also internationally", he recalled, adding that DoxyChain's approach to tackling a real world problem with cutting edge technology is what convinced him to invest. "DoxyChain is one of the first to build such an advanced solution for the document management market."
He also underlines the importance of trust, arguing that DoxyChain's blockchain is not only for storing and security data, but for building a network of respected institutions with whom they co-create a new dimension of trust.
In DoxyChain we have a saying: Don't trust only one entity, trust the group of partners, institutions and companies who secure the system.

— Jacek Bajorek, angel investor
Both Bajorek and Dymowski agree that the end goal for DoxyChain is building a new standard for document management.
5-Way Split
DoxyChain has 5 co-founders:
2 developers:
1 lawyer:
2 blockchain business specialists:
Before DoxyChain, they have crossed paths professionally. For example, developers Żelazko and Bigos are also working together in software company imapp.pl, while Lorenc and Dymowski are part of The DLT (Distributed Ledger Technology – editor's note) and Blockchain Special Task Force of the Polish Ministry of Digital Affairs, which aims to discover possible uses for blockchain in the public sector. Schultz is the CEO of startup accelerator BlockchainPunk Labs.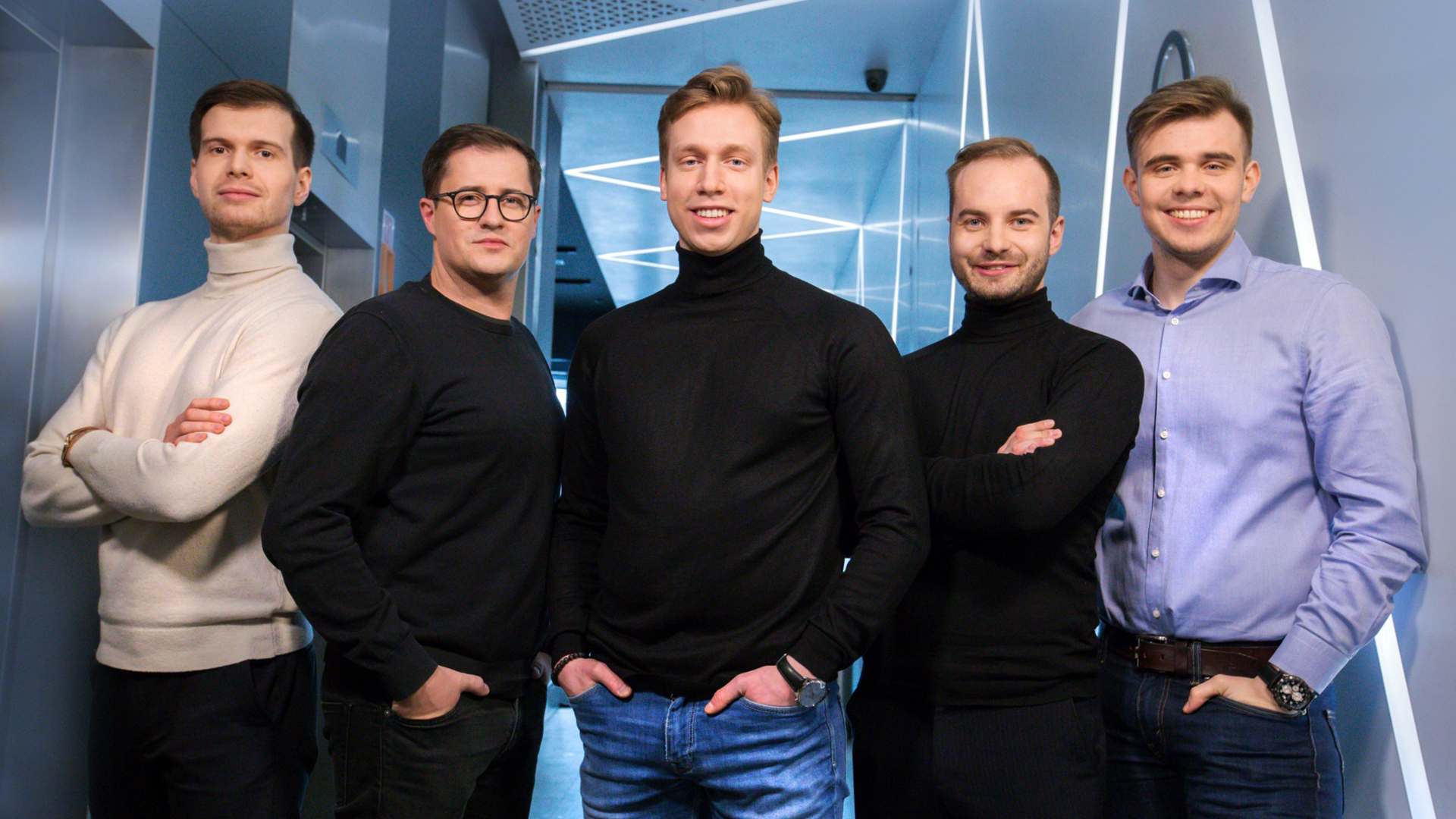 DoxyChain's co-founders
When asked about how soon could the Polish national administration go paperless, Dymowski, who was featured in Forbes Poland's "25 under 25" provided a politically correct answer: "It will happen sooner or later (…) The local government segment is becoming more and more aware and is aiming for paperless solutions. When we talk about the entire Polish administration, it is difficult to estimate. However, look at what is happening in countries such as Dubai, Switzerland, Lithuania or Estonia – they are great role models for the paperless movement."
Dymowski also worked for the Warsaw Stock Exchange (GPW / Giełda Papierów Wartościowych). That experience, coupled with the Ministry of Digital Affairs, gave him the opportunity to "learn from the greatest experts on the blockchain and fintech markets", he said, adding that leaving GPW for DoxyChain was not easy, but necessary for pursuing a project he truly believes in.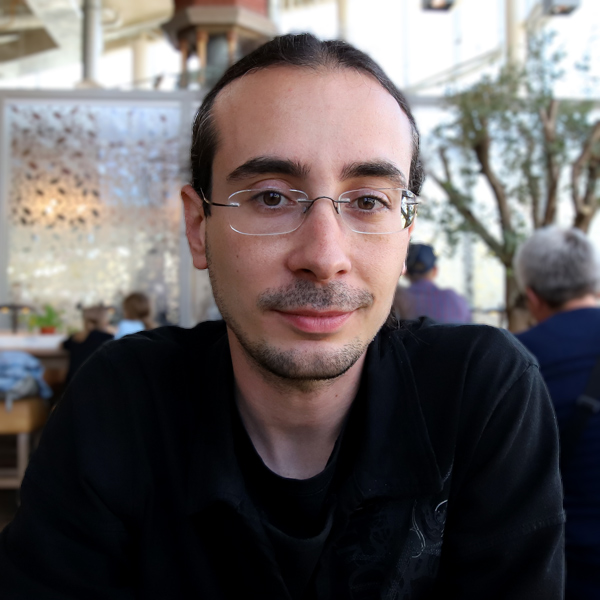 Sabin Popescu works as content editor, web designer/ developer and occasionally graphic designer for various companies and institutions across Eastern Europe and was an IT journalist for Romania's leading business daily, Ziarul Financiar.