Helsinki, Finland (February 22nd, 2019) NordicNinja VC by JB Nordic Ventures has officially launched its new €100M VC fund in partnership with Panasonic, Honda, Omron, and the Japan Bank for International Cooperation (JBIC). The fund will help Nordic and Baltic scale-up companies enter the technology business ecosystem in Japan and across Asia.
"Today, the Nordic startup ecosystem and Japanese blue-chip companies represent something of a missed opportunity in terms of potential growth and cooperation. Japan is still on its way to finding its place in the startup innovation space and this fund is directly designed to support these connections between the Nordics and Asia," says Marek Kiisa, Managing Partner at NordicNinja VC and a member of Kauffman Fellows – a global network of VCs.
The new fund offers investments between €2M-€5M to deep tech scale-ups in industries such as autonomous mobility, AI, VR, and IoT. In addition, scale-ups are given knowledge and technological expertise from local corporate partners to help them thrive in the complex Asian business markets.

A team of New Nordic and Japanese industry experts from NordicNinja VC has established an office in Helsinki, with an active presence in all the Nordic and Baltic startup hubs.
"The Nordic and Baltic regions have rapidly evolving startup ecosystems strategically located between Europe and Asia. In addition, local expertise in technology makes these regions particularly attractive places to operate from," says Tomosaku Sohara, Managing Partner at NordicNinja VC, who has previous Nordic experience as the Deputy Director of Clean Energies at JBIC. "We can now bridge the gap between the Nordic and Japanese ecosystems and spearhead a startup revolution that shakes up the traditional corporate culture in Japan," continues Sohara.
"Participation by JBIC enables us to connect New Nordic scale-ups with not only the main companies investing but also the entire Japanese industrial ecosystem, partially because of government participation that gives us unique neutrality," says Shinichi Nikkuni, Managing Partner at NordicNinja VC. "Our goal is to be the first of many that bring together the Nordics, Baltics, and Japan."
The team also includes Investment Director Claes Mikko Nilsen, who previously co-founded the Finnish Business Angels Network (FiBAN) and managed the Nordic Business Angel Network. He will now focus on matching the best new Nordic ideas with the established know-how of Japanese industrial powerhouses. Nilsen will also travel to Slush Tokyo on February 22nd as part of their official kick-off tour to meet potential investment partners and new startups.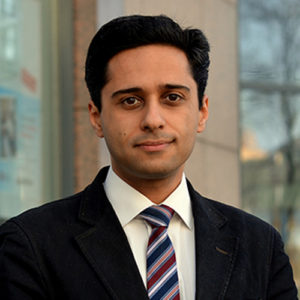 Former CEO of ITKeyMedia / Deserted:)