Ringhel, a Romanian energy startup, recently secured investment worth €550,000 in a lightning seed round.
The company also recently won the CEE Startup Challenge and is nominated as Romania's Technology Provider of the Year.
Ringhel is currently developing its state of the art PROCESIO platform, designed to make energy efficiency easier than ever.
The current quarter is proving to be a bumper period for Romanian power and gas software provider Ringhel after the company successfully closed €550,000 in a lightning seed round in July.
Ringhel also secured victory at the CEE Startup Challenge organised by Vestbee, an investment acceleration platform, and received a nomination for Romania's Technology Provider of the Year 2020. If Ringhel is successful it will be the company's second award, having won the prize in 2018.
The CEE Startup Challenge brings together a number of startups that undergo a series of challenges designed to test their viability. The winners of these challenges, like Ringhel, are then brought to the attention of potential investors.
For Ringhel CEO Mihai Darzan the company's success is emblematic of its commitment to ingenuity and stability. The coronavirus pandemic has caused minimal disruption to Ringhel's operations, and the company remains profitable and able to target significant investment going into 2021.
"Ringhel has always been a profitable company. In 2019 we closed the year with a turnover of €759,000, and in the same year, we doubled our monthly recurring revenue compared to 2018. We are on track to do the same in 2020," Darzan said.
"When we secured €550,000 during our successful seed round in July we were oversubscribed and it closed in just three days. We plan to raise €1.5 million more in a series A round in January 2021 to accelerate our growth towards a €1 billion valuation milestone," he said.
A new platform for energy digitalization
Ringhel is focused on more than just further investment and the company is actively creating a new system, PROCESIO. Described as a no-code technology platform service for non-technical people, Ringhel states that PROCESIO will empower companies to adjust faster to market changes with lower costs and without the need to hire new personnel. Ringhel believes that PROCESIO is a game-changer that will allow the company to achieve unicorn status by 2027.
According to SeedBlink, the large equity crowding platform Ringhel used to secure its July investment, the company already covers 40% of the Romanian energy market. SeedBlink spokesman Ionut Patrahau reports Ringhel is in a good position to go further.
"Good investment targets are usually not available for the wider public so there is a big appetite for deals like Ringhel's. Also, as Ringhel is a mature startup, it has a solid position in the energy market," Patrahau told ITKeyMedia.
Energy digitalization, the conversion of analogue information like energy bills into digital information, is an increasingly profitable industry in Central and Eastern Europe. Companies like Ringhel that offer enterprise resource planning and customer relationship management software are being buoyed by the coronavirus crisis as, according to Darzan, they are able to ensure that energy companies remain viable in uncertain times.
Lighting fast development due to the coronavirus
According to dr. Filip Thon, the president of the Innogy Group in Poland, the coronavirus pandemic has contributed to the extraordinary development of digitization in the world. In fact, it can be said that digitization in the world moved forward 10 years over the last three months alone.
Dr. Aleksandra Smyczyńska, the director of communication and public affairs at Polish energy company Innogy Polska told  ITKeyMedia that energy security is increasingly based on automation, machine reliability and technological solutions that were not possible a few years ago. This development is also being spurred onwards by changes in the habits of consumers who have focused on remote services during the coronavirus pandemic.
Ringhel was founded in 2014 and is headquartered in the capital of Romania, Bucharest. The company prides itself on having a tight-knit team led by the company's founder Dazan. It has a number of clients in both Romania and internationally and has expanded its reach into new markets most notably Serbia.
Ringhel is fully certified by QS Cert (ISO 9001:2008) and the Technical Union of Verifiers (ISO/IEC 27001:2013).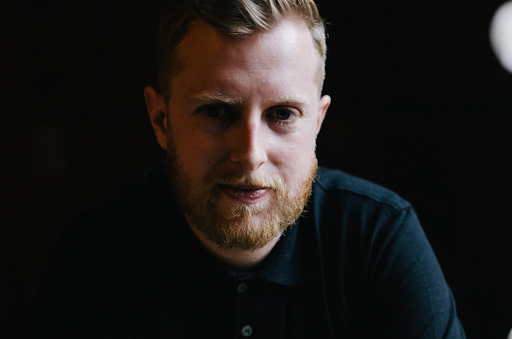 Andrew is a writer and journalist based in Central Europe. A graduate of Northwestern University's Medill School of Journalism, Andrew has a particular interest in tech and business journalism, as well as Eastern Europe and the Middle East. He speaks English and Russian, is a videographer and photographer, and enjoys cooking and collecting single malt whisky.