FoodDocs was launched in 2017 by a former food safety supervisor

EUR 3M in funding secured so far

More than 20.000 clients use FoodDocs

The startup's planned revenue in 2022 is EUR 50M
The road to food safety compliance can be a dangerous path for many restaurants that are not aware of ever more strict regulations. Now, an Estonian startup is aiming at becoming the 'Google Maps' of the industry by using machine learning algorithms that can provide all the documentation required faster and cheaper.
'We help food businesses figure out, understand, and come up with what they need to start and to stay on their compliance road,' says Katrin Liivat, the CEO and co-founder of the company.
HAACP and Food Safety Regulations
A former food safety supervisor herself, Ms Liivat founded FoodDocs in 2017 with the plan to reduce the time spent on filling out the documentation required for food safety compliance. 'With over 30 years of shared experience in the food industry, we were well-aware of one of the industry's biggest problems which are about handling food safety management systems, including creating a HACCP plan,' Katrin Liivat recalls. 'After seeing thousands of companies and food businesses in trouble with their food safety compliance documents and with questions like  – What is HACCP? How to create a HACCP plan? What is HACCP certification? etc., we decided to make food businesses' lives easier,' says the entrepreneur.
So what is HACCP? The hazard analysis and critical control points, or HACCP, is a preventive approach to food safety in production processes, required by authorities in some countries – The Food and Drug Administration (FDA) in the United States – from every restaurant or company that sells food. The HACCP system can be used at all stages of a food chain, from food production and preparation processes to packaging, distribution, etc.
The scope of this business can be huge if we take into consideration the US alone. There are over 1 million restaurant locations in the US, with USD 564.8B in annual sales in 2022, according to the US Census Bureau. And that's not even counting the losses from the pandemic.
Meanwhile in the UK
On the other side of the ocean, the UK has a more complex regulation system. For example, as FoodDocs representatives explained, every food business is subject to creating a HACCP plan and is rated based on their food safety compliance performance. Food ratings would normally gauge the level of attentiveness of a business to food safety, unlike in the US where food safety compliance is a matter of pass or fail. A food business in the UK would strive for a higher score and therefore would require a more stringent and comprehensive FSMS (food safety management system).
Failure to comply with these regulations can result in a fine between EUR 6K and EUR 25K.
Machine Learning to Speed Up the Process
Complying with all this documentation can eat a lot of time. Hundreds of hours, to be more precise, but FoodDocs speeds up the process up to 500 times and makes it 15 times cheaper, according to the company. It can also save up to 1 working day every week, according to the same source. FoodDocs uses a machine learning solution to analyze users' data in addition to the most well-known food safety regulations in major regions.
The solution is based on machine learning algorithms developed in-house that analyze users' data in addition to the most well-known food safety regulations in concrete regions. It can help a company create compliance documentation in less than 1 hour and stay compliant after opening up the business.
The Launch and Initial Growth
Back in 2019, Estonian Specialist VC (formerly United Angels VC) were among the first ones to recognize FoodDocs' potential. 'We were the first institutional investor in FoodDocs and have been supporting the company through all of its funding rounds. Subject-matter expert founders solving a real problem is always an interesting combination for us. Katrin and Karin are very good examples of such a combination,' the VC's founding partner Riivo Anton points out.
Since its launch, FoodDocs has grown to a pool of about 20,000 customers, according to company officials. The clients vary from small businesses to high-profile players, like Bolt Market, a subdivision of one of Europe's most prolific car-sharing apps. Given such diversity, the pricing plans are also flexible and vary between 588 euros to 2748 euros per year.
Continuing to Solve Customers' Pain-Points
In the past four years, FoodDocs received 3 million euros in funding from private investors, as well as 500.000 euros in government grants and prizes. The most recent funding round was announced in February 2022, when the company secured 2.1 million euros from a group of investors including Bonnier Ventures, Forward Venture Capital, Spring Capital, and Specialist VC.
'We have been impressed by Katrin's deep understanding of the large and complex food safety market. The positive impact that FoodDocs delivers on food safety and food businesses, by empowering them to operate more efficiently, is remarkable. We think FoodDocs have all the pieces needed to win and become a leader in this important category,' Victor Bodin, investment director at Bonnier Ventures, commented on the transaction.
'Coming from the sector they have a really good understanding of their customers' pain-points and are today offering a product that solves these problems very well,' Mr Bodin's colleague Nadja Abbas continues.
Rapid Growth Plans
The potential for this market is supported by FoodDocs' ambition. Ms Liivat shares that the startup plans to reach EUR 50M in revenue by 2023.
'Only time will tell if FoodDocs will become a unicorn, but what's even more important is that they have already helped thousands of companies to become compliant in their food safety processes. With FoodDocs growing its reach, the food will become safer to eat for all of us,' Mr Anton adds.
Summing up in the words of Ms Abbas, the food industry is very complex and dynamic .It has witnessed considerable changes over the past decades. Ensuring food quality has been given significant attention, consumers have become more aware of food safety aspects, and from this point on, this trend can only stay and rise. There is an increased demand for finding faster, better, and cheaper solutions to help organizations stay compliant with food safety concepts and guidelines, and FoodDocs have a clear vision of how to improve food safety and to empower food businesses to operate more efficiently.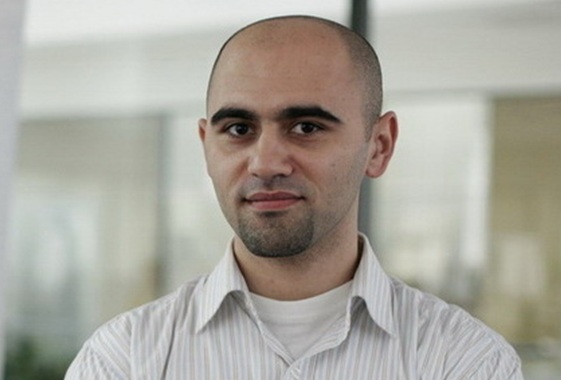 Radu Racu is a freelance journalist, web content editor and digital consultant.
He has  been covering business journalism for more than a decade, mainly for Romania's leading financial newspaper – Ziarul Financiar.