American proptech investor Fifth Wall is launching a  €100 million investment fund in Europe.
A number of companies stand to benefit from the investment to support digitization of European real estate.
Proptech represents a significant development for all sectors of the European real estate market.
The American venture capital firm Fifth Wall is looking to significantly expand its operations in Europe via a €100 million investment fund specifically focused on proptech.
The Los Angeles based company is setting up the Fifth Wall Real Estate Technology European Fund to invest in high potential European proptech startups and to accelerate European real estate innovation adoption. A number of European companies have already invested in the fund, including Azora (Spain), BNP Paribas Real Estate (France), MOMENI (Germany), and Pontos Group (Finland).
Proptech, an abbreviation of property technology, is the application of information technology and platform economics to real estate markets. Proptech is a relatively recent phenomenon and is built around the digitalization of the whole real estate industry, including renting, buying, selling and management.
Speaking with ITKeyMedia, Fifth Wall's managing director Roelof Opperman said that the new European investment fund formally marks the company's expansion into Europe. It also builds on two previous rounds of funding, involving Fifth Wall's pre-existing corporate partners including British Land, Gecina, MERLIN Properties and SEGRO.
American investment in an under-reported European market
"We believe the European proptech market is underpenetrated and has significant room to grow. According to a 2019 CREtech report, globally, proptech captured approximately 12-14% of all venture capital investments, however, in Europe only 6% of venture capital dollars were invested in European proptech startups. We believe this gap will narrow over the next few years," Opperman said.
"Currently, about 10 of our portfolio companies from previous funds are active in Europe. Now we hope to bring this same level of engagement to European startups — connecting them as valuable solutions to some of the most pressing challenges faced by the European real estate market," he said.
"FifthWall's entry into the European market is a very positive development and they are certainly one of the most experienced investors in the industry," Maciej Markowski, the CRO at spaceOS, a leading Polish management software company, told ITKey Media. He added that Fifth Wall's entry shows the stark difference between American and European companies.
"As spaceOS, we raised EUR 4 million in Europe and we are probably one of the better funded startups in our area, while less advanced companies in the U.S. were able to collect rounds above $30 million," he said.
One of the companies already linked with the new investment fund is Pontos Group, a Finnish diversified investor focused on accelerating change in real estate. Specializing in proptech, the company states its aim is to improve real estate and construction via digitalization. According to Pontos investment manager Risto Kankaanpää, the company's goals will be considerably furthered by its cooperation with Fifth Wall.
Scandinavia leads the way in European proptech
"Pontos shares our digitalization mission with Fifth Wall so we formed a strategic partnership with them by investing in their European proptech fund. Fifth Wall's larger network will help Pontos drive the digitization transformation," Kankaanpää told ITKeyMedia.
"Fifth Wall is the most active venture capital investor focused on proptech and has a unique model that combines investments with strategic advisory which fits perfectly to Pontos's strategy. It is wonderful to get this type of know-how into Finland and advance collaboration between technology firms and operators in the construction industry," he added.
Proptech is a growth industry in the United States where the real estate market was rampant until the unfolding of the coronavirus pandemic. Projects in the European market until recently tended to be smaller. The Nordic countries generally see the most activity in proptech development, however, countries in Central and Eastern Europe like Poland are experiencing increased activity.
Piotr Smagała is the managing director of REDD, a real consulting company on real estate data in Poland. He is excited about Fifth Wall's entry into Europe and believes the entire continent's real estate industry stands to benefit.
"Fifth Wall is the world's largest American fund specializing in real estate technology, so the interest in the European market is a big event. This is further evidence that technological innovation plays a key role in creating better buildings and cities," Smagała told ITKey Media.
"The interest of the world's largest fund in the European PropTech market can only positively affect the development of this sector in Europe. The budget of over USD 100 million will definitely accelerate the development of technology in real estate," he said.
Fifth Wall was founded in 2016 via a venture capital fund representing the largest buyers and users of Built World technology across all the wider industry. Helmed by co-founders and managing partners Brendan Wallace and Brad Greiwe, the company has operations across the world in Europe, the Americas and Asia. The company's investment portfolio and list of partners is extensive including Marriott International, Newsco and Starwood Capital.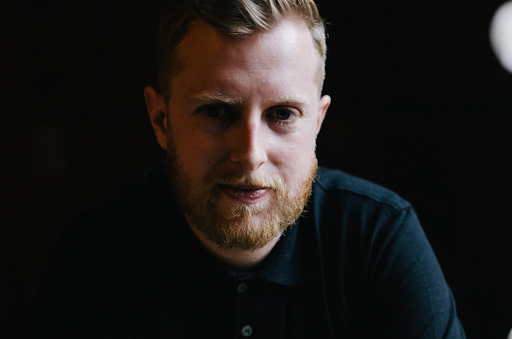 Andrew is a writer and journalist based in Central Europe. A graduate of Northwestern University's Medill School of Journalism, Andrew has a particular interest in tech and business journalism, as well as Eastern Europe and the Middle East. He speaks English and Russian, is a videographer and photographer, and enjoys cooking and collecting single malt whisky.