On 28-29th of October 2015, at Westin Hotel Warsaw will be held the third edition of the BIG DATA: Think Big CEE Congress.  Cybersecurity is one of the keywords for the event.
The topic of this year's edition of BIG DATA: Think Big CEE Congress revolves over one of the biggest business matters, that is the possibility of using different unstructured data. It is highly important not only for those directly responsible for data policy but also for many essential departments, such as marketing, finance and sales.
The main focus of the forthcoming edition is customer canvass and retention process, which is done by innovative methods and instruments. Cybersecurity and legal regulations, current BIG DATA hot topics, will also be discussed. The conference will bring together representatives of government administration, presidents of leading companies that serve retail customers as well as services and solutions providers.
The scope of the conference is co-created by the Advisory Board, chaired by Mr. Maciej Witucki, including representatives of public administration as well as key business areas, such as:
–finance/insurance (Mateusz Morawiecki- CEO, BZW BK; Sławomir S. Sikora- CEO, Citi Handlowy; Mr. Mariusz Cholewa-  CEO, Credit Information Bureau)
-telecommunication/media/e-commerce (Mariusz Gaca- Deputy CEO, Orange; Jacek Niewęgłowski- CEO, P4; Artur Waliszewski- CEO, Google)
–central and governmental administration (Magdalena Gaj- President of the Office of Electronic Communications; Roman Dmowski- Deputy Minister, Ministry of Administration and Digitization)
-solution providers (Kinga Piecuch- CEO, SAP; Dariusz Piotrowski- Microsoft; Ales Bartunek- CEO CEE, IBM)
Topics discussed during the Congress will also focus on the development of B2B segment, Internet of Things and debate on changing preferences of customers, which are influenced by innovative analysis. Furthermore, such aspects as case studies, post-implementation analysis and effective strategies that can successfully be implemented in many enterprises will be elaborated.
The Big Data Congress is a unique and prestigious meeting of key representatives of above-mentioned branches. It is an excellent opportunity to establish relations and increase business cooperation for all leaders who want to set a course for progress.
For more information, please visit BigData Congress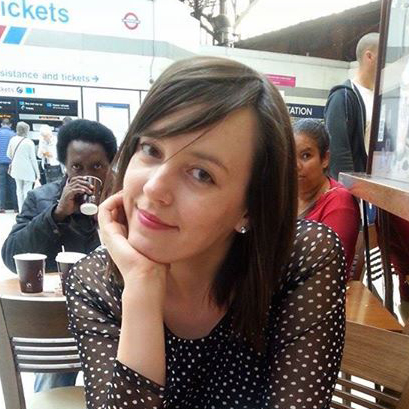 Emilia is an experienced editor, gifted wordsmith, a professional translator, but first of all, an avid reader.