Poland is one of the first countries to introduce Instagram ads – not without a reason.
Facebook has been expanding its global presence. Brands, agencies and marketers are using Facebook in ways that can switch up creative depending on the audience, tailoring the promotion based on a consumer's interests, background and geography. The social network continues to see more than half its ad revenue come from overseas.
In Poland, 13 million Poles use Facebook on a monthly basis, 9 million of whom only access Facebook via a mobile device. 9.7 million people use the social network every day. Facebook ads are taken very seriously here. Meanwhile, other social media platforms such as Snapchat, Twitter and TikTok enjoy a similar level of popularity. TikTok, for example, is a popular platform on which users can buy TikTok likes to boost their posts so that more people see them, showing a shift towards social media becoming a way to market yourself personally too.
In Poland, the majority of consumers (84 percent) are connected to small businesses on Facebook. Interestingly, Poles send 50 percent more messages to businesses via Facebook, compared with the global average. As the statistic shows, Polish users are extremely engaged which means it's easier to tailor services to their needs. Additionally, these small businesses may also attract new customers through giveaways, special discounts, and gift cards probably shared through social media. Moreover, these gift cards could be easily generated with the help of a gift card API services and limit can be set to ensure only a decided number of cards can be used by people.
Marketing and advertising through Facebook and Instagram can improve small businesses and enhance their outreach to other parts of the world. Polish businesses might have also incorporated Facebook's inbuild advertising tools to keep track of their popularity and get an insight into what type of people are showing interest in their business.
2015 marked the fourth Facebook Awards, which recognize the most creative, innovative, and effective marketing that makes use of the platform. Polish airline company, LOT, won gold in the media strategy category.
Facebook ads along with Instagram marketing have seen a significant rise in Poland and the trend still continues to grow. Therefore, Poland is one of the first countries to introduce Instagram ads. One of the first companies to have tested Instagram ads was McDonald's. It launched a campaign with the OMD media agency, focusing mainly on McDonald's traditional food menu – burgers, French fries, ice cream and coffee. The campaign saw much success, and the fast-food chain has continued its marketing campaign on the platform ever since.
Meanwhile, Adidas was another brand to advertise on Instagram, with the help of the Carat media agency. More brands are already setting their sights on the new advertising platform, especially that the social network is opening up ads to the business of all sizes.
Instagram is making it easier for businesses to port their television commercials into Instagram ads thanks to 30 seconds videos. Some businesses have separate teams that drive their product marketing on individual social media platforms. The process is very strategized with content creation todo list and other SEO tools. These platforms have become one of the main methods of marketing in the present times. Moreover, the social network is going to introduce landscape dimensions and a new buying option called Marquee that enables to reach users quickly. Several businesses are also leveraging Instagram bots (like the ones mentioned in Increditools) to push their marketing goals.
Given Facebook's omnipresence in the advertising business, Instagram is prone to quickly follow Facebook's success.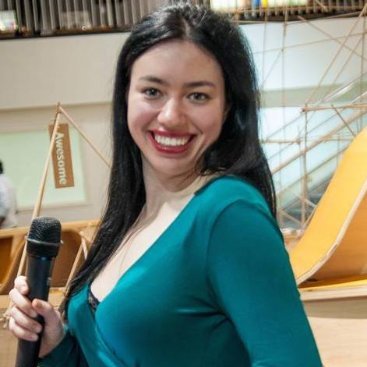 Stefania is a fortuneteller. She enjoys reading articles/forecasts/books helping her understand the ideas and technologies that will shape the future.