Haris Digital is a Hungarian startup that allows manufacturing plants to implement industrial IoT solutions in a simple manner.
The company offers sensors mounted on existing "dumb" machinery and an integrated cloud-based system plus a smartphone app.
There are four packages available for clients, delivered within a SaaS model with a monthly payment. The simplest package, consisting of one sensor and a designated app, is free.
Haris Digital has won third place in the Vestbee CEE Startup Challenge.
The Industry 4.0 market is expected to reach USD 156.6 billion by 2024, at a yearly growth rate of 16.9% in comparison to 2019. 
Peter Perecz's LinkedIn bio contains the quote: "Twenty years of engineering experience can be gathered exactly in twenty years". The Hungarian engineer utilized all that expertise while founding Haris Digital, an Industrial IoT startup helping manufacturers turn their "dumb", or unconnected, machines smart. He now leads the company as CEO.
Pricing
The product is available in different tiers. The range starts with Project, a free option the company considers a marketing strategy designed to convert nonbelievers into Industry 4.0 enthusiasts. The Project package consists of one universal sensor and an Operator app for one smartphone. We see it as the ambassador of our brand. This is very important for us to make Industry 4.0 tangible for anyone. This product enables us to speak to enthusiastic engineers rather than directly approaching decision-makers – Peter Perecz told ITKeyMedia.
One step higher is the Basic package, which adds cloud-based data processing and a dashboard for easy access and analysis. A level up is the Pro package adds integration of multiple machines and eliminates the need for the mobile device with a gateway that sends data directly into the cloud. Haris also offers a custom-tailored service for manufacturers that want their data to remain in the local network instead of in the cloud, called the Enterprise Lite. 
One of the key advantages of Haris is the subscription-based model that it is operating on. We expected the industry to be more conservative on that, but this perception seems to be falling, says Peter. Probably the news about the big car manufacturers going that direction eases the way towards when talking about corporations. The innovative SMEs on our radar seem to recognize how much more cost-effective and even more secure taking that direction is.
Helping the region
The capability to procure and analyse real data is absolutely indispensable in production management nowadays, told us Michał Zarzycki, Manufacturing Engineer at Delphi Technologies, an automotive parts producer. Data analysis often makes visible certain trends and correlations that would be impossible to capture otherwise. 
What's more, the rising complexity of product specifications and requirements increases downtime, as the machines are more intensively used. The problem at hand often requires the intervention of not only the maintenance engineer, but the process engineer or even the automation specialist, adds Michał. 
However, not all companies are digitized alike. Haris sees the gap in digitization between CEE companies, in particular small and medium enterprises, and their western competitors. This is why the company is focusing on expanding into the Visegrad Four markets (Czechia, Hungary, Poland, and Slovakia) first and foremost. We need to understand what problems manufacturing companies are suffering from in different regions, says Peter. In ours, or even in the US, offering digital data quickly and cost-effectively could be the right choice now but it won't work in more advanced countries like Germany, France, or the UK. Over there the better fit will appear as we develop our product. The manufacturing processes can become smarter and more proactive with the use of our data lake.
Peter and his team see an opportunity and a mission in helping CEE companies catch up to Western competitors. The keyword is efficiency here in my view. We are really lacking behind our Western counterparts, where more innovative products are made with a higher value added ratio. But the difference in the efficiency of how those products are manufactured is significant too. If we want to stay competitive we need to catch up in both areas. We can surely help in the second.
Peter has some advice for companies suffering from the dreaded pilot purgatory, too: Start small and fast and do the same with scaling. And this is not only our experience. According to McKinsey, 84% of companies were stuck in pilot mode for more than a year and 28% for more than two years. And the reason for that is the few available resources, too little knowledge, and hard-to-justify investments. Without those pilots are surely demotivating and costly.
Helping our customers out from this unpleasant place we are offering Proof of Concept kits that can be installed in less than a day. We leave it at their facilities for a month. This is normally enough to assess the technology and evaluate the outstanding grade of ROI that could be expected at roll-out.
A success story
Haris Digital recently won the third prize in the Vestbee CEE Startup Challenge, a competition for startups and scaleups in the Central and Eastern Europe region which announce the future of IoT. Asked about Haris's success in the Challenge, Peter says it's had a big influence. And I am not only talking about the great prizes that it comes with, not even the great publicity and acknowledgment but the positive impact on our self-esteem, he adds. That's a real boost to our already great morale and willingness to become a great company.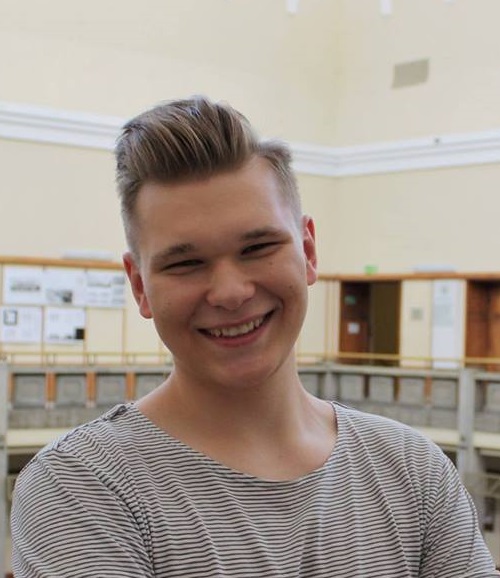 Marek Kawka is a journalist based in Warsaw and a graduate of SGH Warsaw School of Economics. His interests include podcasting and the ways humans shape the modern world and vice versa.