If you think that Kinect is just an entertainment device, check out its new possibilities. Perhaps you've seen interactive boards or interactive walls, but Monster & Devices brings it into a bright new future of applications.
The idea is quite simple. Use hardware in common use plus add some software to expand its possibilities, equals you've got better quality plus dozens of new applications plus hundreds of ideas to solve problems.
Going into detail all you need is a projector and Microsoft's Kinect and Monster & Devices software called TouchAnywhere, and you can use any flat surface as an interactive board. A wall, table, even a large piece of paper or a sheet now becomes interactive.
"Maybe we didn't add an axis to the wheel, but we feel we can make it spin faster." – says Marcin Kowcz, CEO of Monster & Devices. "TouchAnywhere is a stable beta version of our flag software. Ease to use, easy to calibrate. With this unique solution, we want to thrill Kickstarter's backers launching a campaign this month. We are ready to step into the business giving better quality and making the next phase into the wide range of depth sensor appliances."
You might say that idea isn't new, there are similar products, but Monster & Devices assures us that is providing better quality. Kowcz's dream, with this cheap software, is to reach every corner of our planet, giving new possibilities for education, making it more interactive, really mobile and approachable for anyone with basic manual skills.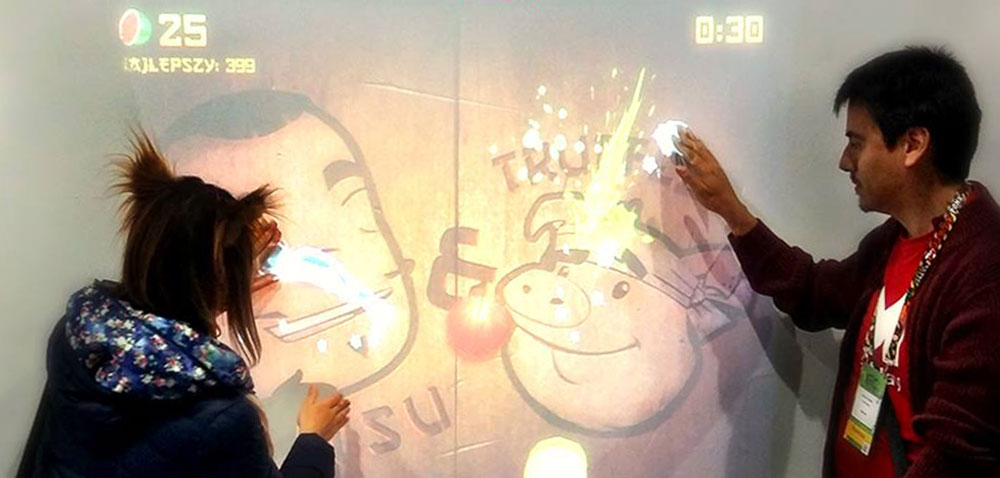 Leaving my homeland of Poland and entering Europe and the US, but also the vast underprivileged areas of Africa, South America and Asia, my dream is to see it in every school in every country. Giving children the joy of education, interaction with pictures, and boosting their creativity while also having a lot of fun – says Monster & Devices' CEO.
TouchAnywhere software is also useful in advertising, presentation meetings and all applications where a 100″ touchscreen on the wall could be helpful. Kowcz's team plans to go much further. His company, based in Zielona Góra, a small town on the western border of Poland, dares to work on its own depth sensor, gesture steering software and other products, which are based on depth sensor's technology. IOT, clean rooms in pharmacies and industry, safety zones are just a few new areas to move into for Monster & Devices.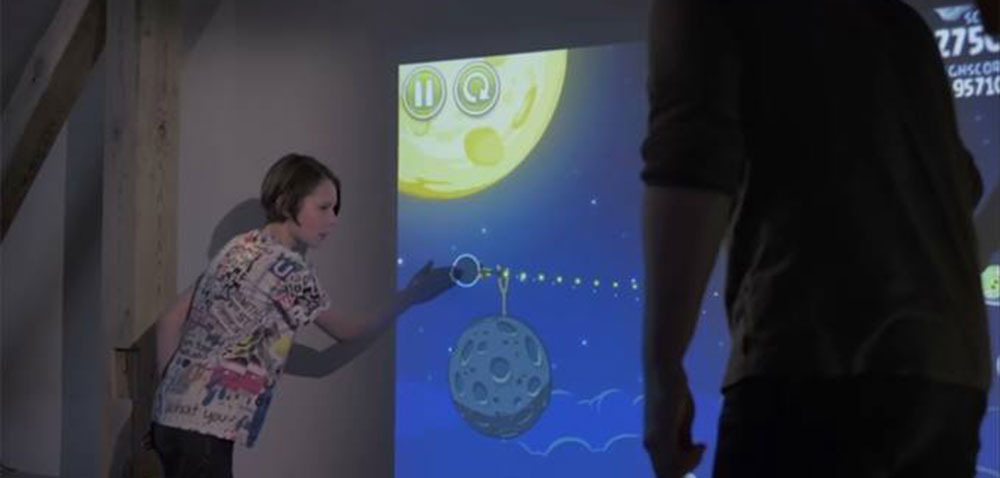 As every dreamer, Kowcz is now looking forward to expanding his business. Kickstarter is just the beginning. His company starts distribution of TouchAnywhere software at the beginning of 2016 but simultaneously seeks partners and distributors of its software.
Emma is a telecom engineer, fond of fantasy books and RPGs