Interested in joining the #1 startup acceleration program in the world? You only have four days left to apply.
2 January 2016 is the application deadline for the first ever Warsaw edition of the Startup Next – a well-known Techstars pre-acceleration program, which will be run in cooperation with GrammaRebels – one of the top 100 most influential accelerators globally. Kicking off on January 14, 2016, the accelerator will close February 18, 2016.
"HardGamma has been an active investor in the Techstars program in London, so taking part in Startup Next is the next logical step for us," adding that "we are pleased to become part of the Startup Next family and this opportunity to help play a proactive role in supporting the local and regional ecosystem," points out Krzysztof Kowalczyk, Managing Partner of HardGamma Ventures and Founder of GammaRebels.
Startup Next is the number one startup pre-acceleration program in the world. With the motto "founders first," its aim is to give a helping hand to early-stage startups and prepare them for accelerators and seed investment, mainly by providing high-quality mentorship and leveraging a global network of investors, mentors, and founders.
"Startup Next is an excellent opportunity for startups in our region to best prepare for joining an accelerator or raising seed investment," says Piotr Tuszyński, who takes the lead of the Startup Next program in Warsaw.
Startup Next is totally free of charge, a part-time program consisting of 3-hour weekly sessions for six weeks. It has already helped more than 50 startups get into top accelerators and raise more than $40 million dollars in funding. The Warsaw edition seems to be the next step in increasing the program's global outreach. Hopefully, the capital of Poland will also be a next chapter in the pre-accelerator's success story. Karina Costa, Global Director at Startup Next, has no doubts:
"We are strongly increasing the quality of our programs by leveraging the opportunities within Techstars while also continuing to grow and scale our global operation," adding that the Startup Next program will "bring in serial entrepreneurs and seed investors to lead the programs in order to provide first-hand experience to the startups while attracting the collaboration of the best mentor class within its community."
Check out the program overview to learn more, and read FAQs to understand whether Startup Next is a good fit for your startup.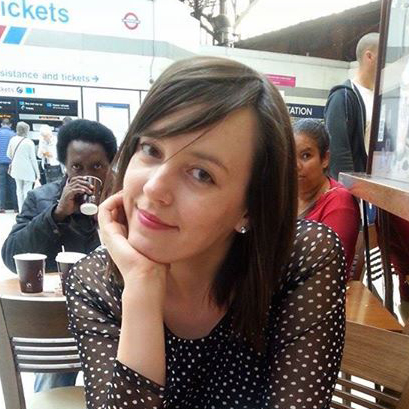 Emilia is an experienced editor, gifted wordsmith, a professional translator, but first of all, an avid reader.