ITKeyMedia had a pleasure to talk with Stefan Batory, the CEO of Booksy. The co-founder of the Polish application – iTaxi shared his thoughts with us about his future and what gives him the power to create and work on his projects. This runner of marathons (finished 250 km across the Sahara) is still looking for new opportunities to create and make applications that connect both the physical and digital world.
ITKM: You are often called "Crises Veteran". How did you manage to keep on going for all these years?
Stefan Batory CEO Booksy: I started a company about two months before the crisis. This is what I love about this whole business thing – challenging myself and proving I can do it. Every crisis is a good lesson to learn from it and make relationships with the whole area or industry on a better level than before. I think this is an ideal time to learn things about business – learning it the hard way but a very valuable lesson in my opinion. For the first two years, after I opened the first company, I had to eat only potatoes – this is all I could afford back then. Every experience I had in my adulthood made the next decision possible. I wouldn't be here, without this experience and without choosing the next steps I chose.
ITKM: You managed it. From the bottom to the almost top. Your company has offices around the world, and it offers services in more than 17 countries. How did you do it?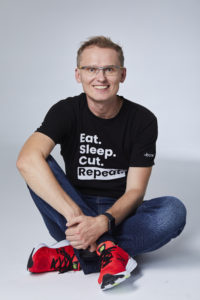 SB: We had some setbacks in the last crisis. Clients couldn't afford to pay for our services, they were ready for some upcoming bottlenecks during bad times. Like the last crisis of Covid-19. We are still getting back on our feet as well as our clients, but we are stronger than ever before and learned some lessons from the situation of isolation from most of the population of the world. With the team, we had to make quick decisions in order to save the company and our staff. This time around I was fully aware of the inevitability of those decisions but the execution was very emotional. But the moment of crisis is not a quiet time for the company as Booksy, it was also some sort of catalyst. To search for additional lines of business, we managed to open up a huge new niche with banks. We added support for mobile booking visits at their branches. We sorta brought the XXI century into the old-fashioned bank tellers by starting cooperation with BNP Paribas and Alior Bank.
ITKM: If not the crises, Booksy could still be the hostage of its own success in the beauty industry?
SB: Sorta, that's true. We got information from BNP's CEO Przemek Gdański about a plan to make or use some kind of appointment app. We had been thinking of various verticals outside the beauty industry, including banks. I also wanted to pitch my idea to the BNP. In the random event that both of us wanted to make this app happen, we made a decision to bind cooperation that will be fruitful for both of our companies.
"

This is what I love about this whole business thing – challenging myself and proving I can do it.

"
ITKM: Path to own business: to work for somebody or start off as your own boss?
SB: I think it's good to work your way up, from the start. Working in a corporate environment is a good example of such a road. The rules inside such a business model are very well established, it's clear who and what kind of job has to do on a daily basis. You are learning procedures as you work there, these rules can be used in the next part of your journey to the business of your own. As a worker in the corporate environment, you also learn self-discipline. I haven't got an occasion to work in a proper big international corporation. So it's hard for me to draw the line, where the corporation starts and when you are still a simple tech business or even startup.
ITKM: Could you share some data about clients of Booksy?
SB: Most of our clients in the US, where we have our HQ, are people of color. I think this is around 75% of our USA clients – Afro-Americans, Hispanics, and Latino Americans, and more. So we have probably clients with every background there is to have, at least in the United States. We are still struggling since many countries have some lockdown downforce by the government. We also heard some news about coming back to the restrictions that have been already lifted. That's why only less than 20-25% of the clients have returned to the app. People are still very hesitant about using the app, booking visits to the hair or beauty salon.
ITKM: Where the idea about Booksy came from?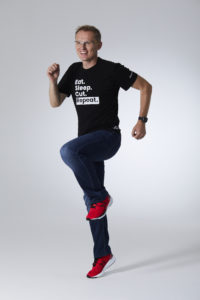 SB: First I thought about Booksy while being part of the iTaxi app. Because of the problems the application had at the beginning with not enough clients and not enough drivers to bring customers to their destination. Without enough drivers, the clients started to resign from the application, since none could drive them around. I thought about the market, without the corporate world that could control the whole sector and where the cake was already divided between major players. I was training for the marathon. My muscles sometimes were tired, sometimes I had minor injuries. I was ending my training in the middle of the night so I couldn't get hold of my physiotherapist. Couldn't book a visit, since he was already asleep, and didn't want to disturb him in the middle of the night with a short message about a visit. This was the spark for the idea. But people go to the physiotherapist from time to time, only when they have any problems with their muscles or any back pain. Most of us go to the hairdresser or beauty salon from time to time. Women are going every two or three weeks just to get their nails done. It's repeatable actions, which is good for such an application. Also, there is an added value for the hair or beauty salon, clients are more willing to come to the salon, where the moment of booking a visit is simpler.
ITKM: There was something before Booksy and iTaxi you mentioned?

SB: Yes, my first company was EO Networks S.A. started in 2001 with 8 co-founders. At the end of my presence in the company, only two people stayed there, from the original squad. I do not recommend starting with so many people. A good group of 3-4 people with proper technical expertise and background is more than enough to start up your own company. The amount of problems and ideas about the proper way to steer the company is killing the agile side of the new company from the inside. And being agile is key to success, especially in the time of crisis.
"

Every experience I had in my adulthood made the next decision possible. I wouldn't be here, without this experience and without choosing the next steps I chose.

"
ITKM: If not Boosky, what type of business would you start?
SB: To be honest I was always interested in connecting the physical and digital world. Almost everywhere I go I could notice some inefficiencies. For example, whenever I go to the club or disco of some sort, I end up in the queue when it comes to buying a drink. It takes ages to get one, sometimes even 30 mins to get a few drinks for you and your colleagues. You want to buy another round of drinks, another 30 mins. Sometimes the club is loud, you have to shout your order a few times before the bartender will get your order properly. This is some sort of prime sort of inefficiency. It wouldn't be easier just to get the app in which you can order your drinks. Get notifications when the drink is ready for pickup from the bar? It's a win-win situation for both – clients and owners of the club. The client can order more drinks, don't get frustrated, move only to get a drink. The owner and also bartender can sell more drinks, can make a queue of the drinks like making a few Margaritas at the same time, then moving to a mojito, and so on. This is a missed opportunity for something that can be changed to something positive and efficient.