Language learning platform

Preply

receives USD 35mln in Series B round, less than a year after USD 10mln Series A round.

The company was started in 2012, but their growth was particularly rapid last year.

The investors are eager to back Preply because of the company's impressive growth rate, the team's competence, and the promising outlook of the industry in general.

The new investment will help the company to develop the product further and increase brand recognition.
This month, language learning platform Preply is celebrating their Series B round of investment in which they got USD 35mln. American companies Full In Partners and Owl Ventures co-led the round supported by Preply's long-time backers: Hoxton Ventures (UK), Point Nine Capital (Germany), All Iron Ventures (Spain), Diligent Capital (Ukraine), Educapital (France), and Evli Growth Partners (Finland). Alongside them, several notable angel investors also participated: Booking.com's co-founder Arthur Kosten, Unity Technologies' co-founder David Helgason, Delivery Hero's co-founder and CEO Niklas Östberg, and Grupa Pracuj's co-founder Przemyslaw Gacek.
Preply Offers Highly Individualized Approach to 1×1 Language E-Learning Since 2012
Preply was started in 2012 by Ukrainian entrepreneurs Dmytro Voloshyn, Kirill Bigai, and Sergey Lukyanov. The idea was to create a marketplace where people could easily connect with language tutors. It may sound easy: one simply places an ad and waits for responses. In reality, the process of finding the right tutor on the one side and the process of enlisting students for 1×1 teaching can get quite complicated.
Everybody who has ever looked for a private tutor can imagine how many things can go wrong throughout the searching process. Sometimes, these obstacles can discourage potential students so much that they change their mind about their intentions of learning a language. Likewise, the less-than-expected amount of students may sometimes lead talented tutors to reconsidering their career choices.
To tackle this issue, Preply's founders decided to facilitate the connection between students and tutors. With this goal in mind, the company came up with an AI that considers the student's specific needs (for example, preparation for English TOEFL or German TestDaF) and the tutor's skills to create a perfect match between the former and the latter. Among the details that the mentioned AI takes into account are the timezones, students' current language efficiency, students' and tutors' background in other languages, and about 400 other parameters.
Preply's potential was recognized by notable investors since the startup's beginning. For instance, Diligent's co-managing partner Dan Pasko, shares his history with Preply: 'They are a global leader in a very dynamic space: online tutoring. I recognized the potential of the team back in 2012, when I invested as an angel in the first funding round. Diligent Capital invested in most of the rounds since then. Our strategy is simple: co-invest alongside other reputable investors who lead and price the rounds.' Well-known international VCs like Hoxton and All Iron are also among Preply's loyal investors.
Unlike other well-known platforms for language learning (like Duolingo, for example), Preply takes a more conservative approach to the learning process itself. Preply's co-founder and CEO Kirill Bigai explains: 'Preply's approach is based on one widely agreed fact from pedagogic sciences: one-to-one human tutoring is the most effective way to transmit knowledge. Therefore, our product is built around the relationship between two people: a learner and a tutor.'
Private tutors simply create their profiles on the Preply platform mentioning their hourly rate. Then, they wait for students to match their skills and schedule, conduct lessons, and get paid through Preply's secure system. Clients are welcome to look for a tutor on Preply's website or in their Android or iOS app.
Preply's Dramatic Growth in 2020-21
It's been less than a year since Preply raised USD 10mln in their Series A round. In this modest amount of time, they managed to leap over the pond and expand to the US market. Today, this market supplies about one third of the company's clientele. Overall, Preply quadrupled its number of tutors since the Series A round, supplying jobs for about 40,000 teachers across 190 countries. According to Mr Bigai, the company's revenue also quadrupled in this time. He names two reasons for such hypergrowth:
the scale of the company's marketing and product operations that we were able to implement thanks to our previous fundraising in March 2020, and 

growth in remote learning in our focus markets, due to the pandemic and lockdown, – which accelerated the adoption of digital education solutions like Preply.
Up till now, individual students comprised the bulk of Preply's clientele. Last year, the company worked out a B2B solution. Mr Bigai explains how it works: 'Employees are assigned a credit to use on Preply for a specific language defined by the L&D team. They then use it with a curated group of our tutors. The company's admin has a specific interface where they can monitor progress and engagement of their team members.' According to Preply's CEO, there are already about 50 corporate clients benefiting from Preply's B2B solution.
In addition, during the last year Preply developed a proprietary Curriculum product. It complements human learning by providing a set of features available at every step of the learning journey, from placement test with AI voice recognition to interactive vocabulary exercises. Mr Bigai tells us that Preply's ultimate ambition is to provide the most effective language learning experience combining human rapport with a gamified and AI-powered curriculum. According to his numbers, this has already significantly increased the length of time each student spends on the platform since the adoption of Curriculum. The number of purchased hours of lessons increased by 16%.
Mr Bigai acknowledges that such growth is partially due to the pandemic and the increased interest in remote learning. In his words, they did not initially plan to conduct the new round of investment so soon after the previous one. But the momentum was so strong that they did what was necessary to bring Preply to more language learners around the world in response to the increasing demand.
Preply's Irresistible Appeal to Investors
Naturally, such an impressive growth rate could not go unnoticed by the investors. ITKeyMedia approached some of Preply's investors from Series B round. All Iron Ventures' director and partner Hugo Fernández-Mardomingo, mentioned that they were first interested in Preply in the previous round. 'Now, we decided to double down. In addition to their impressive growth in 2020 – supported with good unit economics – we strongly believe in the vision of a marketplace to improve language learning. We feel proud of a strong team that is executing at a stelar level. We truly think Preply has what it takes to become a global leader in their segment,' – he adds.
Rob Kniaz, partner at Hoxton Ventures, agrees: 'We loved the CEO, Kirill, and his ability to execute to plan. In the period of a year they entered the US market and made it their top global market. The business itself has a massively huge total available market. We think it can be a true global winner, especially with this new round of funding to help them expand even more.'
Other investors are excited to be a part of Preply's cause of supplying convenient and affordable education as well as sustainable income for teachers all over the world. Petra Tammisto, investment manager at Evli Growth Partners (who are particularly known for their social awareness), names Preply's cause one of the key factors that convinced them to invest. 'In a nutshell, our investment in Preply was driven by the exceptionally talented team, highly impact-driven business idea bringing access to affordable education wherever, whenever across the world. Finally, global scaling and rocketing growth over the past year are also quite impressive.'
Maurizio de Franciscis, partner and head of portfolio success at Full In Partners, continues in the same key: 'We were impressed with the user-friendliness of Preply's product and the management team's proficiency. We are also excited to see that teachers all over the world are making a good living off of Preply.'
E-Learning Will Continue Developing, and So Will Preply
With the new investment, Preply is fully equipped to continue its booming growth. Mr Bigai lists the following directions for the company's development in the near future:
Attracting more talent and open over 200 new positions in all locations and departments;

Product development (matchmaking AI, tutors' ecosystem, additional features for students) to improve the experience for both students and tutors;

Further development of B2B cooperation opportunities to make it a more significant portion of the company's revenue;

Marketing and media campaigns to continue building a globally recognized brand that will attract even more users.
As Mr Pasko pointed out, the perspectives of e-learning have been apparent for years now. However, it's necessary to acknowledge that crises often accelerate the existing tendencies. Before the pandemic and the lockdown, the interest in e-learning, particularly languages, was also growing. But in this crisis, a lot of factors emerged to fuel this interest, from the people's inability to attend classes offline to the growing realization of remote work opportunities internationally.
Indeed, the approach to education in general and language learning in particular changed globally and irrevocably. E-learning erases a lot of borders that used to stand between the knowledge and those who seek it. Companies like Preply give new opportunities for education and work to a lot of people for whom such opportunities used to be unthinkable. And Preply's success since their launch in 2012 and particularly during last year shows that their team is fully capable to develop further and deliver language tutoring all over the world.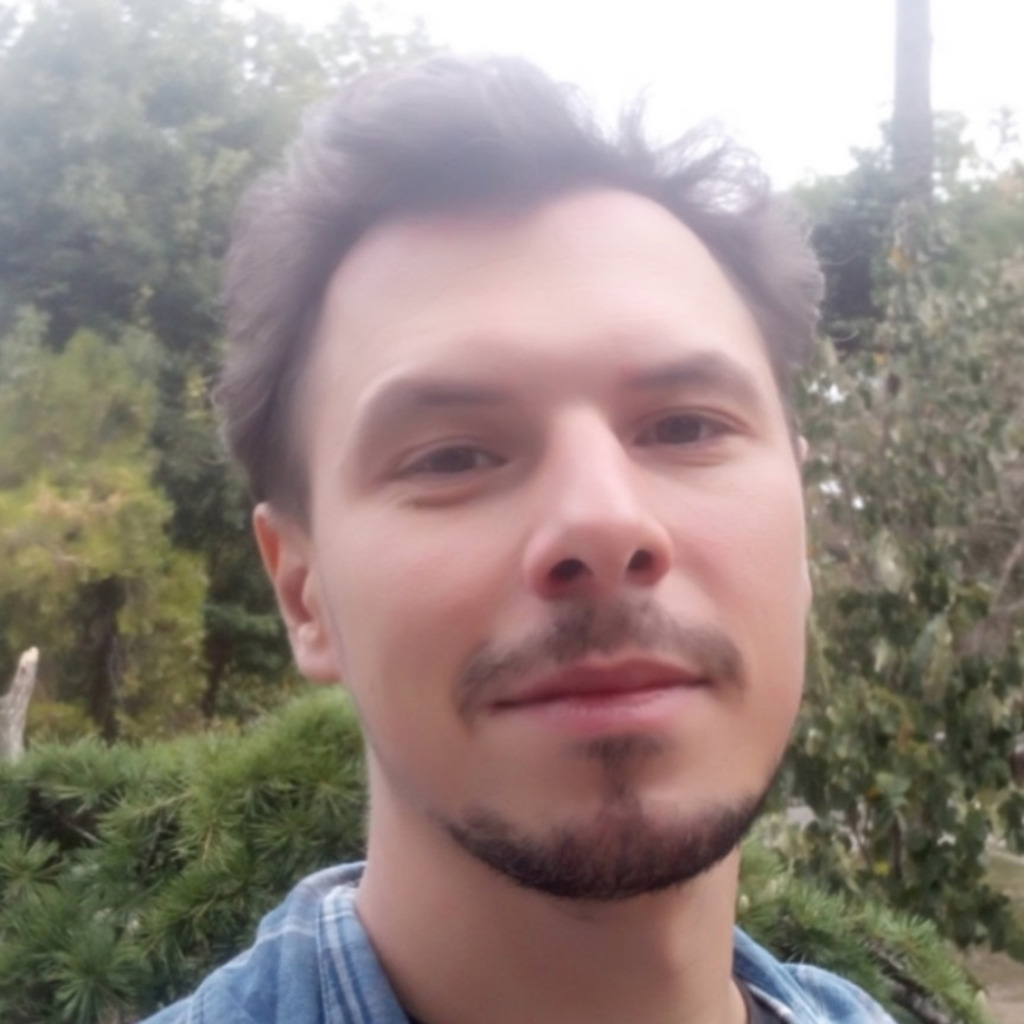 Kostiantyn is a freelance writer from Crimea but based in Lviv. He loves writing about IT and high tech because those topics are always upbeat and he's an inherent optimist!