Bulgarian fund LAUNCHub Ventures has a training programme that helps startups prepare for raising Series A investments
Their "Series A Academy" has yielded financing for 5 out of 8 startups
LAUNCHub completed the first closing of its new fund, at 44 million EUR, and is targeting 70 million EUR by Q2 2021
Five out of eight startups mentored by LAUNCHub Ventures, a Bulgarian early-stage VC, have managed to raise Series A financing, after going through the fund's dedicated training programme.
"We have an internal programme aimed at helping founders raise Series A – we call it Series A Academy. On top of the practical advice, the program also includes connecting the founders with potential investors from our network", Todor Breshkov, founding partner of LAUNCHub Ventures, told ITKeyMedia.
In 2019-2020, they had eight companies participating in their Series A Academy, and five of them were successful in raising the round: Gtmhub, Cleanshelf, OfficeRnD, Taylor and Hart, and FintechOS. One of them even went on to Series B (Gtmhub).
"From our previous fund (LAUNCHub recently raised a new one – editor's note) we had three exits (CloudPipes [Quickbase], BG Menu [takeaway.com], Connecto), six companies raised Series A and one raised Series B", Breshkov added.
In January 2021, LAUNCHub Ventures completed the first closing of its new fund, at 44 million EUR, and is targeting 70 million EUR by Q2 2021. According to market data, it is the largest fund launched in Bulgaria.
We had 8 companies participating in our internal Series A Academy programme. 5 out of 8 have raised Series A.

— Todor Breshkov, founding partner of LAUNCHub Ventures
From A to B
Miroslav Miroslavov, the CEO and co-founder of OfficeRnD, a startup developing a platform dedicated to coworking spaces, says the main advantage of LAUNCHub's Series A Academy was the quality of the invited guests.
"They managed to bring top-tier VCs, which was great", he told ITKeyMedia. "All meetings were informative and very open. We were able to ask the VCs questions that otherwise we probably wouldn't", Miroslavov added.
He recalls that the programme consisted of a series of online events, where the VCs joined an open conversation with the portfolio companies. "Usually (…) there was a main topic, but mostly the founders would have a lot of questions and we would spend time digging into those questions with the guest VC."
OfficeRnD announced in November 2019 a 3 million USD (2.5 million EUR) investment, in a round led by Flashpoint Venture Capital and LAUNCHub. The startup plans to invest into further developing their flexible workspace management software solutions.
Miroslavov says OfficeRnD is planning a Series B in 2021, counting on the fact they have "the traction, the team, and the market".
LAUNCHub previously invested 1 million USD (approximately 820,000 EUR) in OfficeRnD, in 2017.
We were able to ask the VCs questions that otherwise we probably wouldn't.

— Miroslav Miroslavov, CEO and co-founder of OfficeRnD
Graduation Portfolio
Gtmhub, which provides an enterprise orchestration SaaS (Software as a Service) platform based on the Objectives and Key Results (OKR) management methodology, secured 30 million USD (24.7 million EUR) in January 2021, in a Series B round led by Insight Venture Partners, and included participation from new investor Singular and prior investors LAUNCHub and CRV. Gtmhub's Series A in 2019 was 9 million USD (7.4 million EUR).
FintechOS develops solutions that allow banks and insurance companies to automate their processes with "hyper-personalised" technology. The startup raised 12.7 million GBP (11.5 million EUR) in December 2019, in a Series A round jointly led by Earlybird's Digital East Fund and OTB Ventures, with participation from existing investors Gapminder Ventures and LAUNCHub.
In March 2020, Cleanshelf, a SaaS intelligence startup, announced that it has raised 8 million USD (6.6 million EUR) in Series A funding. The round was led by Dawn Capital, and joined by LAUNCHub. Cleanshelf develops a platform that helps clients keep their SaaS spending under control.
London-based e-jeweller store Taylor and Hart raised 3.6 million GBP (4.2 million EUR) in September 2019. The Series A round was led by Active Partners, with participation from LAUNCHub. Taylor and Hart specialises in bespoke engagement/ wedding rings. Seemingly an outlander when compared to the other four, Taylor and Hart actually relies on blockchain technology to verify the source of the diamonds they are using.
Funding 25 More Startups
LAUNCHub has also invested in startups such as Giraffe360 (which develops a robotic panoramic camera for real estate listing automation), Ferryhopper (a ferry ticketing platform for Southern Europe), and Fite (digital live sports streaming service).
The first LAUNCHub fund of 9 million EUR was launched in 2012 and foresaw investments of up to 200,000 EUR per startup. In 2016, the company announced the closing of their second fund at 18 million EUR, aiming for investments between 300,000 and 700,000 EUR.
With their new fund, backed by the European Investment Fund (EFSI), companies operating in the tech sector and several Bulgarian founders, LAUNCHub plans to invest in 25 startups in the next four years. "The initial investment range is between 500,000 EUR and 2 million EUR, more than a half of the total fund size will be kept as reserves to support the funding needs of the best portfolio companies in follow-on rounds", say the company's officials.
The main verticals they are looking at are SaaS, Fintech, Proptech, Big Data, AI, Marketplaces, Digital Health, Blockchain, IoT. LAUNCHub is focusing on companies in SEE and CEE (South Eastern Europe and Central Eastern Europe), but also startups around the globe that have SEE and CEE co-founders.
Breshkov says there is a "huge" concentration of skilled developers in CEE, of approximately 1.3 developers for every 100 people in the workforce, which makes the region attractive for Western investors in search of their next unicorn.
LAUNCHub was founded in Sofia, in 2012, by Lyuben Belov and Todor Breshkov, and has a team of 10 people.

LAUNCHub's team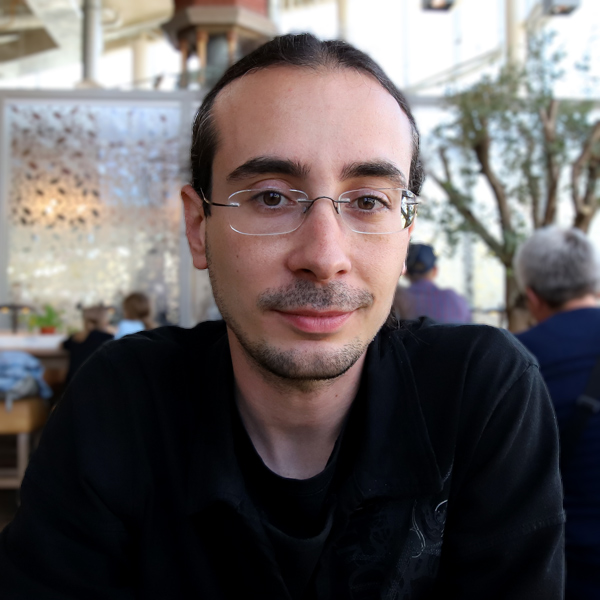 Sabin Popescu works as content editor, web designer/ developer and occasionally graphic designer for various companies and institutions across Eastern Europe and was an IT journalist for Romania's leading business daily, Ziarul Financiar.