Digital marketing startup Fullreach has raised additional capital during a pre-seed financing round led by San Francisco-based Launchpad Capital
The company is mainly working with US-based Fintech and Insurtech startups
Fullreach is seeking to hire new talent in Lithuania including developers and marketing specialists
Fullreach, a Lithuanian-based startup that provides digital marketing services, has recently announced it has raised €250,000 in pre-seed funding as it ramps up its platform development. The round was led by Launchpad Capital with the participation of Katalista Ventures. The funds will be utilized to develop a retention platform which with time will combine all customer lifecycles.
Fullreach was created by a group of people with rather diverse backgrounds. CEO Tadas Čekavičius used to run a fast food delivery service, while CTO Mantas Urnieža built a big part of his experience working for software giant NFQ. For his part, CMO Algimantas Padegimas brought his banking and alternative finance experience to the table.
As for Launchpad Capital, it was founded by Fintech entrepreneur and early investor Ryan Gilbert in April, and Fullreach is the firm's first incubation investment in Europe.
"Startups spend up to 40% of their total costs for customer acquisition and retention. We believe that these costs can be used more efficiently" says Dominykas Stankevičius, Launchpad Capital's investment scout in Europe.
Solving Problems
The current team working together at Fullreach boasts years of experience in growing startups. During that time, they noticed that the ability to scale startups requires very different approaches compared what companies are usually doing. This led the group to understand that they needed to help other companies by creating solutions which would enable them to attract new customers and nurture existing ones with cheaper costs. These solutions could include SEO, PPC (you can read it here on the iTonic Blog), social media marketing, and many more.
Many businesses run their own digital marketing campaigns but neglect optimizing their website and content. However, local SEO is a highly effective strategy for business owners looking to attract more customers and grow their businesses. This method can enable business owners to market their goods and services directly to their local community. As a result, startups probably should look for an SEO Company that can improve their company's rankings and visibility on a global scale.
The amount of money that is spent to attract customers is rather big and often inefficient. To this end, Fullreach was founded with the goal to create tools and connect other disruptive startups which would help to run efficient person based marketing (PBM) activities with lower consumer acquisition costs. This is why Fullreach is dubbed a PBM incubator.
According to Fullreach's founder and CEO Tadas Čekavičius startups in early stages of their business concentrate on acquisition and only after some time when their consumer base and market fit are in place they start focusing on retention activities. Having said that, Fullreach's approach is to develop digital tools concentrated on consumer acquisition that can be used from the very beginning. The Lithuanian startup aims to provide companies with consumer acquisition solutions which would allow them to cut their expenses in marketing, while driving their consumer acquisition costs (CAC) down significantly.
The Emphasis Is On Data Quality
Fullreach works on the premise that marketing should be based on a person and their actual needs and intentions rather than just flooding paid ads right into the customer face.
"We are building solutions which will allow businesses to provide customers with relevant offers. We are searching for ways to make marketing as silent and not disturbing as possible. Life is full of distractions and if a brand will find other ways to interact and deliver propositions to the customer it will change the perception and culture of advertising," explained Tadas Čekavičius for ITKeyMedia.
"We firmly believe in the power of data. For businesses to deliver the right experience they need to have reliable data. And with big changes in Apple's and search engines cookie policy regulations it is increasingly difficult to gather and use data accurately," Čekavičius continued.
In this context, the concept of "zero-party" data described up by Forrester analyst Stephanie Liu has become crucial for business. She describes zero-party data as "data that a consumer intentionally and proactively shares with a brand, which can include preference center data, purchase intentions, personal context, and how the individual wants the brand to recognize her.
Moving forward, data quality will continue to serve an essential role. It is the beginning of everything as Fullreach's Tadas Čekavičius puts it.
"If it's reliable and usable then companies can work on analyzing customer behavior and improving experience, create new products and enhance existing ones. Therefore, more and more attention will be on the data solutions which enable businesses to act. Another related topic is finding ways to gather big data from external sources that include zero-party data and other types of data within," Čekavičius said.
"Last but not least, we see that artificial intelligence (AI) will become even more important in delivering those personalized and more ethical solutions. It will gather the data and produce insights into real-time. And it's not about big things, but micro decisions, those small AHA moments will be orchestrated autonomously," he concluded.
The future of digital marketing has never seemed brighter or more interesting and Fullreach is here to lead the revolution.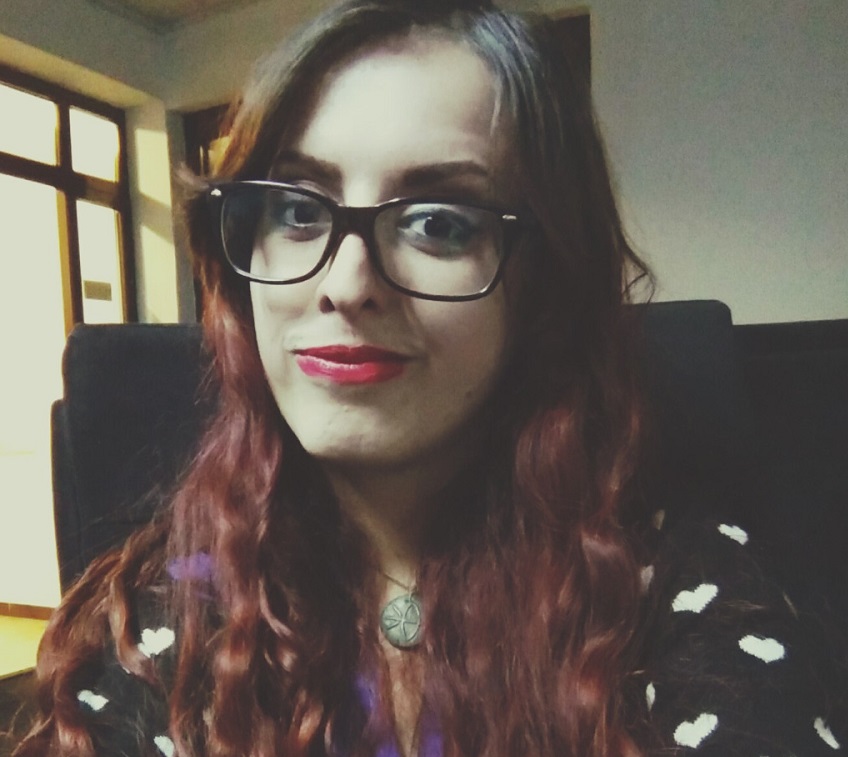 Alexandra is a slight synesthesiac with a love for words. Passionate about new and emerging technologies, she always stays on top of the current trends and enjoys sharing the latest stories with others.