Modularbank is a platform built to serve the needs of companies interested in offering different banking services.
Regarded as having "an enormous potential", Modularbank offers its clients the option to pick and choose what type of service they want to implement.
Starting out in Estonia, Modularbank quickly found success and is now looking to expand in many other European countries.
In their own words, the team behind Modularbank states on its website that "Modularbank offers sophisticated and flexible modular-based banking not just to existing banks and challenger banks, but to any business wishing to quickly roll out tailored financial services to their customers". But what does that mean exactly?
To learn this, ITKeyMedia talked with Rivo Uibo, the CBO, and Co-Founder of Modularbank, who took us on a little history lesson about how the idea of the company came to be. Uibo says that Modularbank grew out of an Estonian technology company called Icefire, which was co-founded by Vilve Vene, the CEO and Co-Founder of Modularbank about 20 years ago and is still offering IT consulting services to banks and financial institutions to this day.
Icefire is still active today, offering tailor-made solutions for customers. However, there came a rise in demand for ready-made products that can be purchased immediately, without the need to wait for a custom solution: enter Modularbank, a platform that focuses on speed and was established in 2019 by five Estonian financial IT entrepreneurs who left Icefire.
The pros' of Modularbank
Uibo notes that today, "if a core banking system provider doesn't have a certain feature, he can have it by tomorrow", so the difference and the way in which Modularbank had to stand out from the crowd comes from the following:
– Being built by banking experts, not just "tech-people": Modularbank is a company built by people with decades of experience in the banking world, with "tremendous know-how and experience" that was put into the platform, to create something easy-to-use.
As Uibo puts it "the benefits of banking-background of the founders come evident when you look at how the platform has been built: while a fintech might take the amazon cloud services and build its product there without thinking about how the product would actually fit into the huge IT-infrastructure of an incumbent, Modularbank's platform is built infrastructure-agnostic (implementable on any cloud or on-prem)." Thus, it can fit seamlessly into the existing banking landscape and Modularbank also enables banks' tech teams to do as much as possible on their own, being independent of third parties.
– Modularbank is built in a way that covers all everyday banking processes and is flexible enough to be implemented by any company, be it a tier 1-3 bank, a new fintech that wants to quickly enter the market, or even a company outside the financial services sector, which wants to expand into this field. "Each one of these businesses can easily use Modularbank's platform, choosing the right bits and pieces that enable them to cater to the needs of their specific customers" states Uibo.
"Success built on top of success"
Now knowing the main advantages of the platform, we were curious to learn what do clients usually opt for, given the fact that they have the ability to "pick and choose" the services they need. Interestingly enough, Uibo told us that their experience has shown that businesses are often not sure of what it is that they need.
"We often see businesses that have a wish to implement the technology but haven't quite figured out what it is they're trying to achieve with it. What we then want them to understand is that technology is not the solution, it's the enabler."
This is the part where Modularbank's goal becomes clearer – it's a company that doesn't want to sell technology, but rather to have a wider impact on the business of their client. Uibo says that Modularbank always tries to help them identify their problems and needs and afterwards, looks for a way to solve them
He also specified that "although it's technologically possible", Modularbank never suggests to a client to implement everything the platform has to offer, preferring to keep a gradual approach that "always has a larger impact on the business".
"The way we see it, success is built on top of success – if you try to do everything at once, you will most likely fail. But if you start off with one piece at a time, you will actually get to feel the small wins which will assure you that change is possible."

Rivo Uibo, Modularbank
An "enormous potential"
As many other digital platforms have found out during these last 12 months, the pandemic has proved to be a growth period, and the team at Modularbank had a similar experience. As Uibo puts it, the pandemic "made the need for digital and seamless financial services more obvious for everyone".
In the case of Modularbank, it was represented by large banks, with old IT systems needing to service their customers or to distribute support funds to companies very quickly. These types of services fell off, and large companies were forced to act, thus leading to a change that "may be slow", according to Uibo, but "is necessary".
With a recent investment of €4 million, Modularbank now looks to the future and to an expansion to other European countries. Uibo told us that, in addition to the offices already established in Tallinn and Berlin, the company will be looking to expand into the UK this year, France, and Southern Europe, among other regions. They also aim to increase the number of employees (currently sitting at 50) to 100 by the end of 2021.
And the expansion is well and truly deserved, if you ask Michele Foradori (pictured below), from BlackFin Capital Partners. Talking about his experience with Modularbank and why he sees the company in very high regard, he gave us three compelling reasons: the co-founding team's experience in building and selling banking software, the product in itself, which is "incredibly advanced" and it now consists, in less than 24 months, in a full-blown core banking proposition and the experience of their early customers, which, per Foradori, "demonstrates their capability to sell to large financial institutions or smaller, non-financial players".
"The potential of Modularbank is enormous. Gartner estimates put the banking software market at over $100 billion and growing at double-digits. This means that if Modularbank is capable to become a leader in this space, taking less than 1% of the market, it would make them a unicorn" concludes Foradori.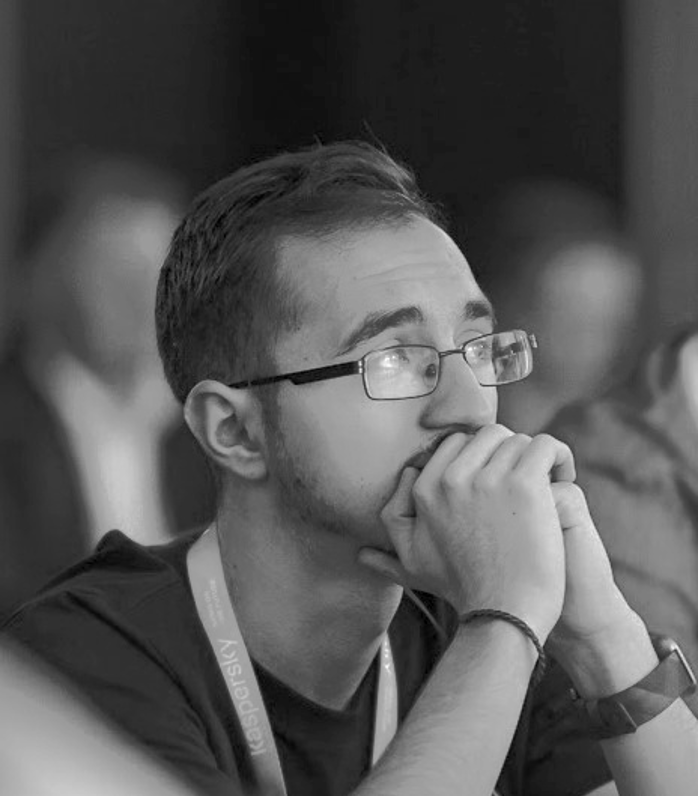 Andrei is a journalist based in Eastern Europe, interested in anything tech and business-related and passionate about cybersecurity. He speaks English, French and Romanian, is a movie aficionado and an avid fan of Formula 1.