The best ideas come from personal experience. In 2019, Lukáš Janoušek, CEO of Campiri, looked for a motorhome before embarking on a journey. His surprise with how analogue and old school the process of finding one was led him to believe that travellers need the digital "AirBnB for campervans" solution. 
"Campiri was born from the idea of digitizing caravanning and bringing it to as many people as possible, very simply and with as few obstacles as possible. People want to move freely, so we want to make it as easy as possible for them while focusing on the sharing economy and sustainability within the market." – says Janoušek.
The future of digital transportation services
The future is bright for companies looking to find their footing in digital transportation. In the words of Campiri CEO: "Bringing the simplicity and efficiency of the digital environment into the caravan rental market is [now]even more important. People now have much more possibilities and knowledge. We can also offer our services much more globally and freely. I think digitalization is just getting started, and rental companies that won't go with the flow will have a problem attracting future customers. Because everyone will prefer easy digital rentals." 
Rockaway Ventures General Partner Andrea Lauren told us that "digitalization of the tourist industry is a strong long-term trend, and digitally-enabled players and marketplaces are the long-term winners across all travel verticals." The pandemic only underlined the importance of this type of service, as people are looking for cheaper and more flexible means of travelling and alternative holiday destinations in nature and open space. 
David Špinar, Venture Partner in Miton, adds: "More and more people are moving towards independent travelling, seeking more flexible ways of spending their free time. Camping and caravanning have a great history in Europe, but are still very fragmented and not yet digitized. We believe in digitized supply aggregation, allowing better discovery and user experience."
Campiri's P2P solutions
Campiri undoubtedly took the opportunity of the clients' emerging needs, but their business does more than simply generate income from offering a wide range of motorhomes. They promote the idea of eco-friendly, sustainable travel and emphasize the development of sharing economy. 
The company strongly promotes the P2P model. "Our main focus is positioning the platform as 'caravanning from people to people'. It's for everybody who wants to experience the freedom of travelling and exploring the world on their terms. At the same time, we want to connect those people with campervan owners and rentals to make it easy for everybody to communicate and find each other. So it's for the private individuals and small rental companies, who operate a small fleet of about 3-8 campervans and are closer to an individual than to a professional motorhome rental company with tens of motorhomes." – explains Janoušek. 
According to David Špinar, the available inventory significantly increases thanks to peer-to-peer rentals, as RV rental companies are usually fully sold-out during the top season. 
Innovative rental process
So how does it work, exactly? The key is focusing on the user's experience – making the process as easy as possible for both owners and renters. 
Campiri works as a motorhome online rental marketplace where clients can choose from a wide range of campervans that suit their needs, either from rental companies, private owners, or the company's own fleet. With a commission from each rental, Campiri takes on the responsibilities of communication with the client, online booking, and payment for all the campervan owners. The client chooses the journey length, the type of motorhome ideal for his trip, and everything else is arranged for him without unnecessary bureaucratic burden. Easy, right?
Forward look
So far, the company has primarily focused on campervan owners, who can create their profiles and offer their motorhomes to the customers. Now they take a closer look at customers and their user accounts. That means a loyalty program, referrals, and the upcoming launch of Campiri Spots, a marketplace for campsites offering unique experiences and services for anyone interested in renting.
Campiri is present in the Czech Republic, Slovakia, Poland, and Greece, but they're planning to cover the entire Europe. Andrea Lauren said they have a chance: "In digitized caravan rental, we see great potential across all of Europe. While there are already several competitors in Western Europe, digitization is just beginning in the CEE region. There is also an attractive cross-border consolidation potential in Europe."
Hence, most of the received funding is expanding into other European markets. Campiri is also looking to expand the teams with new talents to support the growth, product development, and improvement with new features and tools.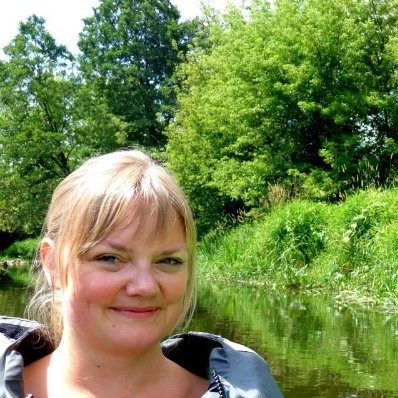 Agata writes content for NGOs, private and public sector. She enjoys writing about new technologies and is fascinated by all things AI!