#walk15 is a mobile app launched in 2019 that promotes health and sustainability through walking challenges 

Their rebranding during the pandemic, to expand towards corporations, boosted their popularity

70ventures noticed their potential and invested 240.000 Euros in the platform
Forget about social smoking or social drinking to keep in touch with your circle. This Lithuanian mobile app makes a community-building activity out of something just as simple as walking. #walk15, founded in 2019, skillfully creates healthy habits and promotes sustainability through nothing more than encouraging walking together.
Naturally, people were quick to respond to the features offered by the app. The pedometer is a default when it comes to keeping track of movement. However, what is truly engaging is the chance of creating private challenges with friends, co-workers, or clients, the many virtual routes to choose for discovering new places around you, and the shopping discounts you get by trading your steps. You can create a goal and use the app features to keep you motivated throughout the journey while understanding how it impacts the environment. These tools now enjoy over 190,000 active users from over 40 countries.
The team behind 
Even though resumes play a great role in the current hiring culture, Vlada Musvydaitė, creator and CEO of #walk15, had a different way of building her team. From the product manager to the sales team and the developers, every member here has a different story of how they joined. "Behind the wheel of the #walk15, there is a team made up almost entirely of girls. I have to admit that it was not easy enough to assemble such a team. In no way did I select the team based on reading CVs, or any traditional method for that matter. I chose the members of the team by how I felt next to them."
The challenges brought by 2020
In 2020, as a given, they had to adapt to the coronavirus restrictions in terms of movement and social interaction. The development happened swiftly despite these limitations, so alongside the private challenges for individuals, #walk15 zoomed in on companies. As creating a healthy working environment became a powerful trend in our society, more than 200 companies from Lithuania and from abroad picked up in the first quarter of this year. 
When talking about companies, Vlada believes that it is the best feeling to see how proud and united the teams are of what they managed to achieve together, especially in such difficult pandemic times. Also, highly valued is the reach of the platform beyond Lithuanian borders, and even beyond Europe. The fact that large companies walk globally with them is a strong indicator of their growth and success. 
Vinted, one of the biggest Lithuanian-based startups, counting more than 45 million members, signed up for the friendly competition. They told ITKey Media about the focus they place on the wellbeing initiatives and how positively joining #walk15 was received. "We decided to organize an internal challenge where they could engage their people to be more active and enjoy the spring away from screens. The challenge itself was launched on Earth day and asked people to join groups where they walked as a team of ten colleagues. Being part of the group made it more special, especially for those who joined the company during the 'working from home' mode and some commented to have adopted the habit even after the challenge ended".
#walk15's success did not go unnoticed. "70ventures approached us a year ago, only, in fact, at that time I hadn't yet believed in myself that I developed a strong enough business model. It was only when we created over 200 steps-challenges for companies in the period from January to April that I realized now was the time to take the opportunity and expand globally." told to ITKey Media.
Accelerator 70ventures invested 240,000 EUR in the app. Per Moller, the managing partner told ITKeyMedia that the app generated a great number of new users and it has the potential of becoming a global phenomenon. "In the end, 70Ventures invests in people. We love the energy, drive, and enthusiasm of Vlada Musvydaite, the founder. We are very excited about #walk15's ability to deliver ways for engaging both customers and employees, and to expand internationally." he added
What comes next for #walk15?
And the future of #walk15 is just as bright considering the ambitious goals of the company. They have great plans for the final months of this year. In September, together with ERGO, one of the leading insurance companies in the country, they pledged to plant 1000 trees in what is to be the world's first oak grove, grown with a "steps budget". All the same, it is announced that the app will be upgraded to include a new tool that will increase motivation as well as allowing users to benefit from discounts for their grocery shopping at the IKI stores.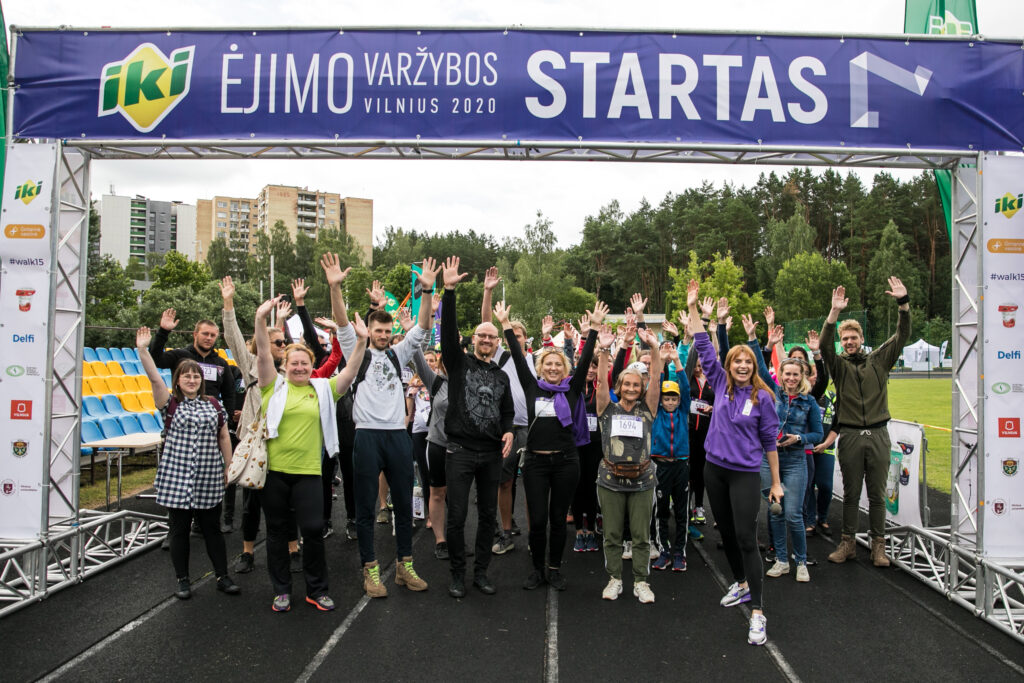 In essence, #walk15 offers its users a set of tools to make walking around more fun and meaningful, and it is here to stay. The gamification of this simple daily activity is expected to hit the milestone of 200,000 users this year and become the star of the Fitness and Health category. "We have had and still have a real intensive year of work. Thanks to the investment fund from 70Ventures, which trusted us, we will expand and fulfill our challenges while challenging others" added Vlada.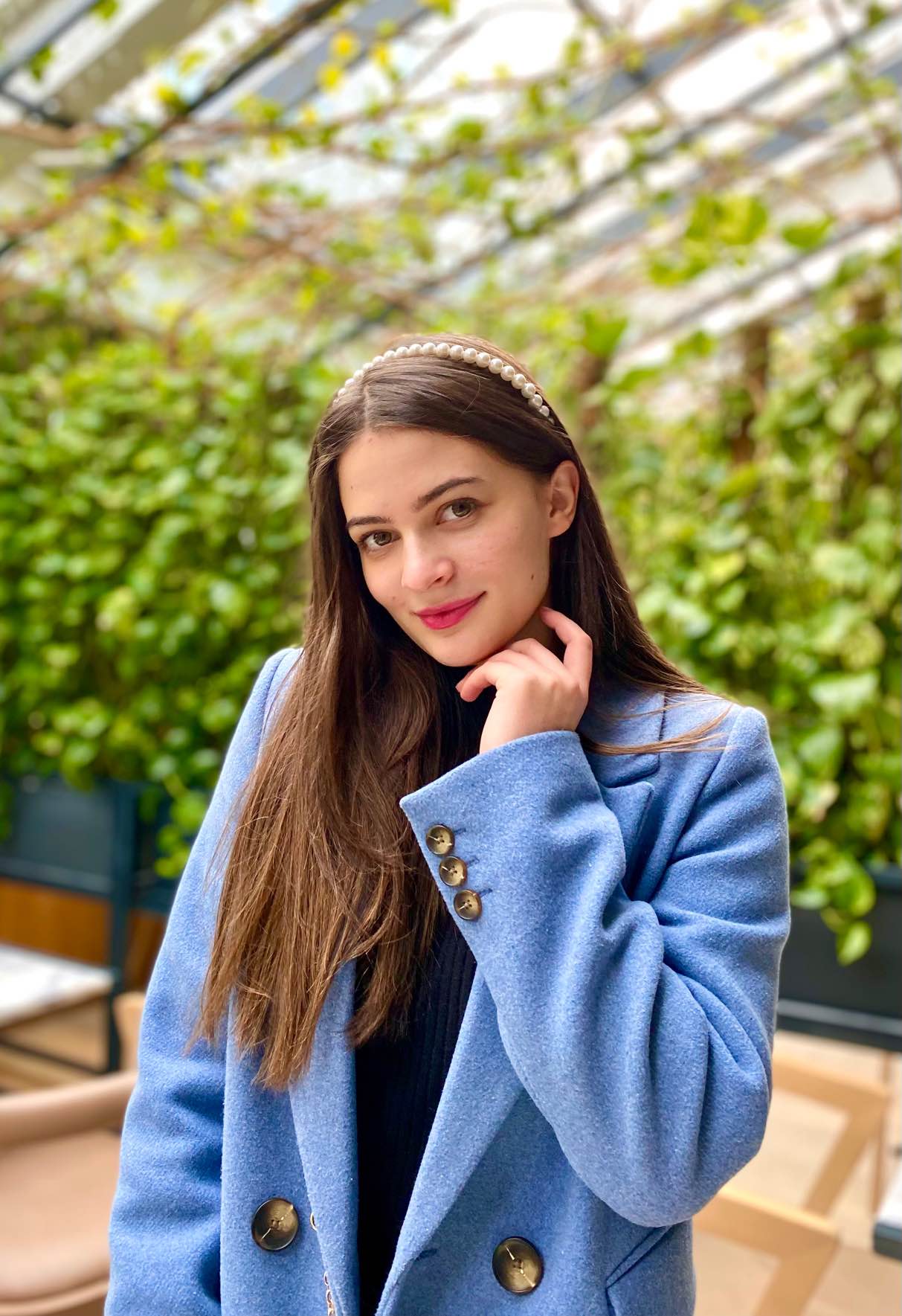 Sorina Vatavu is a freelance journalist from Romania. Pursuing a master's degree in law and technology in the Netherlands, she is very passionate about arts, traveling, and the interplay between regulation, ethics, society, and technology.