MX Labs

closed the seed funding round with 2 million dollars.

The

Superhero Capital

led the round with the participation of including

SMOK

Ventures and

Verge HealthTech Fund

.

The investment will support the development of the technology used for diagnostics.
An innovative digital diagnostic solution
You probably assume that you have figured out all the possible purposes of your smartphone by now. But did you think that it could be used as a diagnostic tool?
It's not a secret that nowadays, even the most developed countries face shortages in available medical resources and healthcare professionals. Yet we still fall ill, seeking immediate consultation options for early diagnostics. MX Labs brings a solution to growing frustration caused by inadequate medical infrastructure and prolonged response times – the AI-powered platform that provides analysis of vital signs based on captured facial information.
All you need is a computer or a phone with an in-built camera.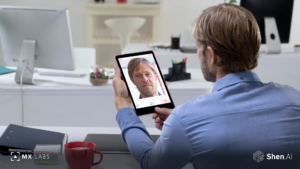 Sounds futuristic? Well, the future is now. MX Labs' Shen.AI platform is an accurate, easy-to-use, contactless vital health metrics measurement method. It applies remote photoplethysmography technology – an optical measurement technique for recording skin blood pulsations at different vascular depths. The fascination with this particular phenomenon encouraged Przemek Jaworski, the company's co-founder, to explore the idea of health diagnostics from a human face.
Towards the healthcare of the future
Remi Kościelny, CEO of MX Labs, believes that the future of healthcare will be heavily supported by AI and technology in general. 3.5 billion people worldwide lack access to essential health services, which leads to delayed diagnosis linked to worse patient outcomes and increased treatment costs. Much more investment needs to be spent on self-care, automation, remote monitoring, and diagnostics, as most chronic conditions can be prevented early on and managed well.
"From the early beginning, we have been fully convinced that remote, fully digital health diagnostics that are available for most of the population via devices they already have and use can support doctors in their daily work and address the problem of unavailability of basic healthcare services and late diagnosis." – says the company's CEO.
The pandemic caused a dynamic development of the MedTech industry. "In the last two years, we have observed a significant change in the medical services market and a huge increase in the demand for new, innovative medical solutions that facilitate initial diagnostics and treatment. In addition, the perception of technological innovations in the medical industry has also changed from experimental to something more natural, as evidenced by the growing number of patients using this type of service." – told us Tomasz Kościelniak, VC at SMOK Ventures.
The company's growth – new solutions
Last year, the company received 500,000 USD to develop an AI engine and smartphone apps. Today, they can already boast of significant achievements:
"We can provide Heart Rate, Breathing Rate (and soon also Blood Oxygenation and Blood Pressure) during the 5-60 seconds scan of the face. Our product is easy to use and requires no additional equipment to make the scan. The vitals can be tested in the Heart Monitor application." Remi Koscielny told us.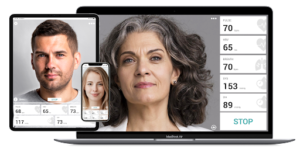 The Heart monitor app has been developed in the past year and was already downloaded by over 80.000 users. Taking advantage of Shen.AI features, the app is available on Apple App Store and Google Play. Soon, the measurement of vital signs related to mental health and behavioural markers will also be available.
One company – many applications
With the recent investment of 2 million dollars, the company is rapidly scaling. Tomasz Kościalniak describes the developments:
"The medical certification process of Shen.AI as a medical device of CE IIa class, as well as ISO 13485 (quality) and ISO 27001 (data security) systems, has also started. In addition, the company doubled the team, which was strengthened by, among other things, scientists from the University of Wrocław, University of Tartu, and San Diego. Since our investment, MX Labs has acquired tens of thousands of data sets, allowing them to train their AI algorithms effectively."
Shen.AI is now also available for licensing in the B2B model as a software development kit (SDK) that can be integrated into Digital Platforms and directly in Telehealth video-conferencing software.
The financial boost will help the company acquire much more data for our AI models, finalize Shen.AI physiological markers, and make significant advances in mental markers. The plan is also to expand technical, scientific, and business teams. 
And for a good reason. According to Tomasz Kościelniak: "The technology developed by MX Labs has applications both in telemedicine and healthcare, as well as widely beyond – in the insurance, wellness, mental health, and other industries. This gives a vast spectrum of potential applications, and the dynamic development of the HealthTech sector only confirms our belief that MX Labs is going in the right direction."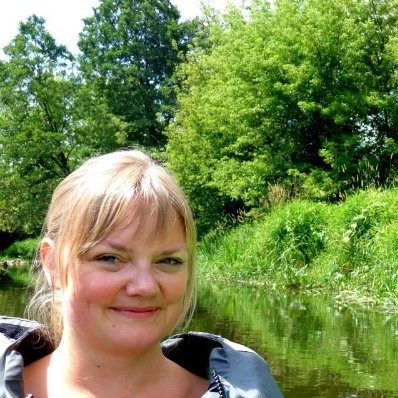 Agata writes content for NGOs, private and public sector. She enjoys writing about new technologies and is fascinated by all things AI!