On the 31st of January 2018, PLUGinWarsaw will host a discussion panel entitled National Borders of Innovations: Do they Matter? The invited speakers will try to determine whether innovations are global – universal – or limited by national borders and do those borders matter for these innovations?  The event will also mark the launch of the Warsaw chapter of PLUGin, the organization whose main goal is building a community around the Polish innovation and technological diaspora.
The guests of the event, which include representatives of the startup world, academia as well as public policy specialists, will talk about national identities of innovations in the early development stage and how those identities change in the process of scaling and global expansion. Once an innovation starts expanding and scaling, it becomes international and the market strategy of the innovation has to evolve. What has to change during this process and how does these influence investor relations? Invited panelists will talk about experiences related to these processes as well as other entities participating in them.
Additionally, the discussion will ask whether staying in the homeland of innovation strengthens or limits it, what political activities can keep an innovation in its place of origin, how public policy leaders can help this process and how brain drain affects the innovation potential of a given country and is it a purely negative process, or does it have any positive sides?
Before the discussion, a brief presentation of PLUGin will also take place. After opening its chapters in a few locations across the world – including San Francisco and London, where it organizes an annual conference "Polish Tech Day" – PLUGin is launching in Warsaw. Opening a chapter in Warsaw, PLUGin hopes to become a beacon that reminds the Polish technology diaspora of its roots. The goal of PLUGin is to build a global network of Polish technology and innovation professionals who – intentionally or not – represent their motherland abroad. PLUGin's mission is connecting, inspiring and supporting the transmigrant leaders of the Polish tech and innovation ecosystem, so they can be successful in the fast-changing globalized world. PLUGin promotes skills and ideas necessary for that success and spreads the values of modern, open patriotism.
National Borders of Innovations: Do they Matter? – discussion on innovations in a globalized world.

discussion in English and a moderated networking session with the invited speakers

Where:

Campus Warsaw (A Google space), Ząbkowska 33C, Warsaw

When:

January 31st, 2018, at 18:30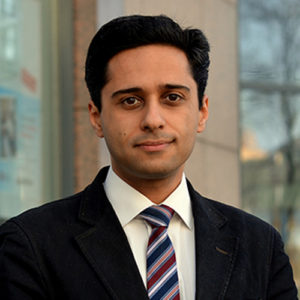 Former CEO of ITKeyMedia / Deserted:)