Tomorrow will be this year's edition of Sector 3.0. This year Sektor 3.0 will welcome over 500 people from all over the country. The conference, which aims to stimulate discussion about the use of the Internet and new IT technologies by non-governmental organizations, met with enormous interest – online tickets sold out within just 12 hours, which is almost as quick as Violetta's show sell-out in Poland!  Organized by Information Society Development Foundation and Polish-American Freedom Foundation in partnership with Intel, the event will bring together representatives of business, public administration, and academia, as well as activists and NGO leaders. Ministry of Administration and Digitalization of Poland took the honorary patronage over the conference.
Sektor 3.0 is the biggest meeting on the use of new technologies in the NGO sector taking place in Poland, Now, its sixth edition attracted twice as many people compared to the previous year, including 60% of first-time participants. In addition to lectures, seminars, debates held in already iconic Copernicus Science Centre, the participants are offered numerous  workshops to be hosted by  Microsoft, Orange, Intel, Ministry of Administration and Digitalization of Poland, DELab UW and many more.
The speakers, among others, including: Michał Boni, Member of the European Parliament, Roman Dmowski, Undersecretary of State, Ministry of Administration and Digitization of Poland, Ahmad Piraiee, Client Partner of ITKeyMedia, Junseok Hwang of Seoul National University, Ivan Owen, University of Washington, Patrycja Rzucidło-Zając, The Rak'N'Roll Foundation,  Dimitri Podoliev iHUB will discuss the role of hashtag in organizations, social media that will revolutionize Polish market, 3D printers, Streaming, Big Data, how to create an interesting video and much more.
One of the most important elements of the event will be the announcement of the Sektor 3.0 New Technologies Locally Award winners. The award will distinguish Polish NGOs that have considerable achievements in using new technologies for carrying out promotional, research or educational activities in the third sector.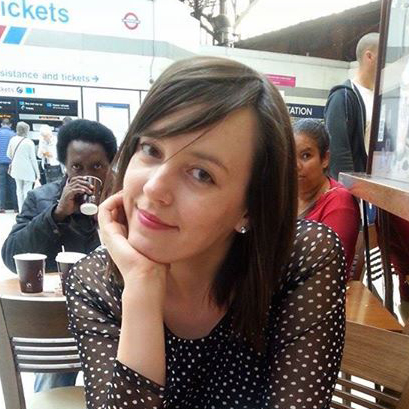 Emilia is an experienced editor, gifted wordsmith, a professional translator, but first of all, an avid reader.