Vectrons, PKP Cargo's first modern locomotives made by Siemens, have successfully passed the factory tests in Munich.The Polish freight railway carrier says it will continue to focus on investments in innovation.
The first three of 15 new locomotives, with which PKP CARGO will operate international connections, have just passed the tests in Munich. In September PKP Cargo signed a contract for the purchase of such machines from Siemens for a total of 315 million PLN. Vectrons were tested both in the production hall and on the contact system. The tests were attended by acceptance commissioners from PKP CARGO. The first locomotives by Siemens will reach the company at the beginning of the next year.
The tests of new Vectrons were conducted between 15 and 17 December in Munich. The locomotives passed a number of trials and tests, both stationary and dynamic. Verification was conducted for all sub-assemblies and operation under all power supply systems. Installation of a metal safety gate, as well as acceptance documentation of the vehicle, including quality certificates, proper factory certificates and reports were issued for particular subassemblies.

Apart from the review of all elements, also, test drives of all locomotives were conducted. Verification covered, among others, the operation of train control systems, tests carried out for braking distances, functioning of the train radio. All tests were successful and did not encounter disturbances, and the whole inspection was concluded by signing factory acceptance certificates for EU46 with nos.501, 502, and 503. In January locomotives will go to Poland, where final approvals will be conducted. Until then, the train is probably going to be under close surveillance and safeguarded with loto locks (check trdsf.com/collections/lockout-tagout-padlocks to learn more) and other security measures.
"Investments in a modern fleet are one of the key elements of a strategy for the years 2016-2020 that will enable us to sail out to foreign markets even better. Purchase of Vectrons from Siemens for has been our largest investment in recent years and one of the major tenders of this type in this part of Europe. Multi-system locomotives constitute a modern rolling stock, thanks to which our offer of international carriages for customers from Poland and abroad will be even more competitive" – says Wojciech Derda, Operational Member of the Management Board of PKP CARGO.
In tested locomotives a new painting was introduced, which refers to the uniform visual identification of the whole PKP CARGO group. The primary colour is grey, with white logo and single red elements.
"The tests of Vectrons were very successful. Thanks to that, we are sure that we will receive a premium product. The first locomotives by will come to Poland in January" – says Krzysztof Chwaja, Director of the Rolling Stock and Technical Support Office in PKP CARGO.
The first three of 15 new machines will appear in the rolling stock of PKP CARGO already at the end of January 2016, and three subsequent ones – a month later. The last vehicles (with homologation for seven EU countries) will be delivered at the end of the first half of 2017.
So far, PKP Cargo has had only one own multi-system locomotive, and leased others (operational leasing). Such a solution enabled fast and flexible response to changing transport conditions and made it possible to acquire safety certificates abroad. Currently PKP CARGO has a stabilized level of use of multi-system locomotives. In such conditions, purchase is the most beneficial option, as it enables more effective price competition with foreign carriers.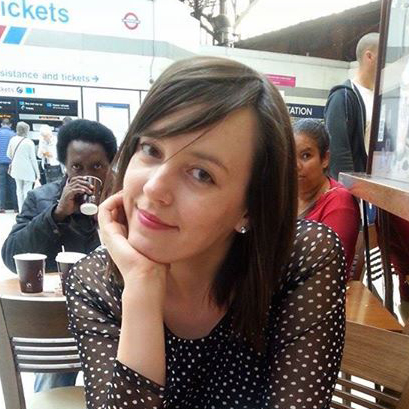 Emilia is an experienced editor, gifted wordsmith, a professional translator, but first of all, an avid reader.