NCBR has announced the results of the competition for NCBR large companies under the so-called Fast Track. With the support of the NCBR, entrepreneurs will pursue ambitious and innovative R&D projects.
The world's first family of autonomous traction vehicles to perform passenger carriage, breeding of modern varieties of selected species of cereals and peas on the basis of innovative biotechnological methods, manufacturing technology of medium voltage cables with semiconducting screens containing hybrid nanofillers and energy-efficient metro of enhanced comfort and safety – these are but some of the innovative R&D to be conducted by large Polish companies that received funding under Fast Track.
"Building a market position based on innovative products, services and solutions is key to the success of both specific companies and the entire economy. Polish entrepreneurs should therefore increase their R&D activities and take up ambitious R&D projects. Wisely investing EU funds designed to support Polish companies, we stimulate innovation-based economic development," says Deputy Minister of Science and Higher Education Piotr Dardziński PhD.
The Fast Track competition for large companies was launched in September 2015 under Sub-Measure 1.1.1 of the Operational Programme Smart Growth, aimed at increasing innovativeness of Polish enterprises by applying R&D results in their business. Criteria applied therein, giving preference to the best, global scale innovation-oriented projects, allowed to concentrate financial support on large, ambitious R&D projects, while at the same increasing the private sector's R&D expenditure.
"Large enterprises show less inclination towards bearing the risks associated with implementing R&D projects than SMEs do. Fast Track for large enterprises is a response to this challenge, and the competition results show that although much work is still ahead of us, the Polish market already features a group of companies that understand the benefits of investing in R&D," says Deputy NCBR Director Prof. Jerzy Kątcki.
The budget of the competition amounted to PLN 750 million, and the minimum value of eligible costs of the project co-funded under the competition had to be PLN 12 million. Entrepreneurs had submitted 114 applications for funding. After 90 days, based on an expert evaluation, the NCBR selected the 12 best projects, which will receive support worth more than PLN 146 million. The own contribution of entrepreneurs amounted to nearly PLN 165 million. The funding will go to three companies from the Małopolska region, two each from Mazowieckie and Wielkopolska regions, and one each from the regions of Lubelskie, Kujawsko-Pomorskie, Podkarpackie, Pomerania and Silesia.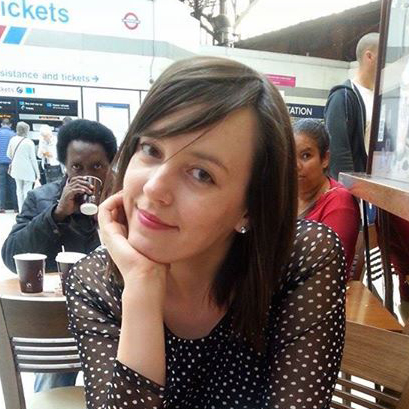 Emilia is an experienced editor, gifted wordsmith, a professional translator, but first of all, an avid reader.