Kinderpedia offers a cloud-based solution for integrated school management and communication
The Bucharest-based startup has raised over 2.7 million EUR to date
Kinderpedia has offices in Brazil, Portugal, Romania, Switzerland, the UAE, the UK
Its solution is used by 2,000 schools and a recent partnership could enlarge that number by 550
Bucharest-based startup Kinderpedia, which develops a platform for the digital management of schools and nurseries, is planning to further expand its operations across the globe, potentially covering an additional 550 schools in 32 countries. The company currently offers its services to more than 2,000 schools and kindergartens from 17 countries, with an outreach of over 200,000 students and 25,000 teachers/ staff.
"This year, we established teams in the United Arab Emirates (UAE), Brazil and we strengthened our presence in Portugal and the United Kingdom", Evelina Necula, co-founder and CMO of Kinderpedia, told ITKeyMedia, adding that the first half of 2022 has been key to Kinderpedia's international outreach.
"In February, we announced our global partnership with Maple Bear Global Schools, the largest global Canadian bilingual education franchise network (…) This strategic collaboration will offer the Maple Bear kindergartens and schools worldwide – more than 550 in 32 countries – a unique operating system to integrate all their operational, financial, and educational activities and needs", Necula explains. The Kinderpedia platform has been in use for the past two years by Maple Bear CEE (Central and Eastern Europe – editor's note) and UAE, the global roll-out being scheduled for the next 18 months.
The startup also signed a partnership with Brave Generation Academy</ (BGA), a network of hybrid educational hubs, present in Portugal, the Netherlands, Spain, Italy, Kenya, Mozambique, South Africa, Namibia, and the United States. Kinderpedia connects their learners and educational coaches throughout all these diverse geographies, says Necula, while Sofia Borges, co-founder and pedagogical coordinator at BGA, stated in a case study that Kinderpedia's all-in-one tool provides an invaluable help for BGA: "It manages everything regarding the subjects students are taking, the individual checklist, which is something very specific to their model. Since they have a lot of flexibility and their students can travel from one hub to another, it is important that all resources are digital and that they can access them anywhere."
Seeking MRR of 100,000 EUR
Since we're growing at a fast pace, two of the KPIs we're following thoroughly are traction – through our MRR and retention. In this regard, our aim is to exceed 100,000 euros in monthly recurring revenues in 2022.

— Evelina Necula, co-founder and CMO of Kinderpedia
When it comes to customer retention, Necula states the churn is under 1%, which proves the long-term value Kinderpedia brings to school communities. The largest part of the startup's income comes from the private sector, but public schools have started to make big progress when it comes to digitalisation, says Kinderpedia's co-founder, feeling hopeful.
Since the COVID pandemic essentially forced schools to embrace innovation, Kinderpedia sought to strengthen its position on the market by offering the platform for free to Romanian public schools back in March 2020.
Series A in 2023
Necula believes that next year Kinderpedia could qualify for a Series A investment as soon as next year: "Our traction is growing, and we are already seeing interest from investors in several geographies", she added.
The startup was founded in 2014, following an EU grant of 135,000 EUR. In 2018, they secured their investment round of 225,000 EUR from three Swiss angel investors. In 2020, deep into the COVID pandemic, Kinderpedia raised a seed round of 500,000 EUR to further grow its user base. The latest investment, in October 2021, is the largest to date; Early Game Ventures, as well as existing investors RocaX put up 1.8 million EUR.
"Kinderpedia's product is superior to other solutions available in the market. The team is driven to build a great company and ready to run the extra mile. The pricing is correct and all the incentives are correctly aligned. The market opportunity is manifest. The timing is right. Everything looks favorable for Kinderpedia to have aggressive growth and gain market share in the next 18 months", Cristian Munteanu, CEO of Early Game Ventures, told ITKeyMedia.
He anticipates the startup should become the solution of choice for schools and kindergartens in its main target geographies, over the next year and a half. "The product is already well rounded up in terms of features and this is doubled by the high-quality client service and support. No critical feature is missing, as the company built a convincing value proposition and a delivering product."
Kinderpedia has raised over 2.7 million EUR to date.
All startups face challenges when it comes to scaling; Kinderpedia is no exception. Hiring a good team in several markets is not trivial. Keeping a coherent strategy, well adapted to the variety of legal frameworks, from the EU to the UAE, may be another challenge. But I have faith that the team is mature enough to deal with all challenges, be they predictable or not

— Cristian Munteanu, CEO of Early Game Ventures
Prices Starting from 99 EUR/ Month
According to the startup, the Kinderpedia platform integrates tailored functionalities for the planning and monitoring of school operations, class management, progress monitoring, parent communication, and the automation of tuition fees invoicing – features that are structured into 26 modules which schools can activate and customise. Having all resources and digital instruments in one place, Kinderpedia's users can save between 6 and 9 hours a week.
"To reflect this flexibility and high level of personalisation, we have several packages for schools and nurseries which start at 99 euros per institution per month and go up to 3 euros per child per month, for the premium subscription", explains Necula.
In addition to the cloud platform, the startup also offers native apps for iOS and Android.
---
Image Gallery – Screenshots of Kinderpedia's platform:
1) Class management; 2) Parent communication; 3) Financial management; 4) Progress evaluation;
5) School management
---
Kinderpedia was founded by Evelina Necula, Daniel Rogoz (CEO, engineer and tech entrepreneur) and Valentin Ilea (CTO, software engineer).
Unlikely Competitors
Kinderpedia's officials previously stated that their largest competitors are actually Facebook and WhatsApp, more specifically the private groups that teachers, students and parents can use to communicate via the respective dedicated apps.
Necula says this highlights that technology still has a long way to go to impact education at large scale. "Using such rudimentary classroom tools results in various missed opportunities for both students and families, and wasted time for teachers", she explains, adding that Kinderpedia plans to stick to raising awareness regarding the benefits of modern edtech tools in the school community.
---
ITKeyMedia first covered Kinderpedia in a 2021 podcast, where Evelina Necula talked about the startup's backstory, business plan and ambitions. Each week, ITKeyMedia founder Alexander Morari hosts promising startups from Central & Eastern Europe to talk about business, scaling, goals, challenges, and occasionally disappointments.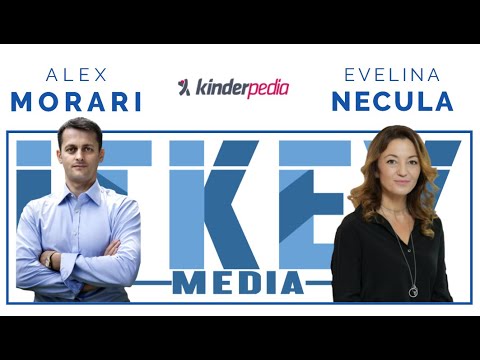 Kinderpedia Podcast on ITKeyMedia TV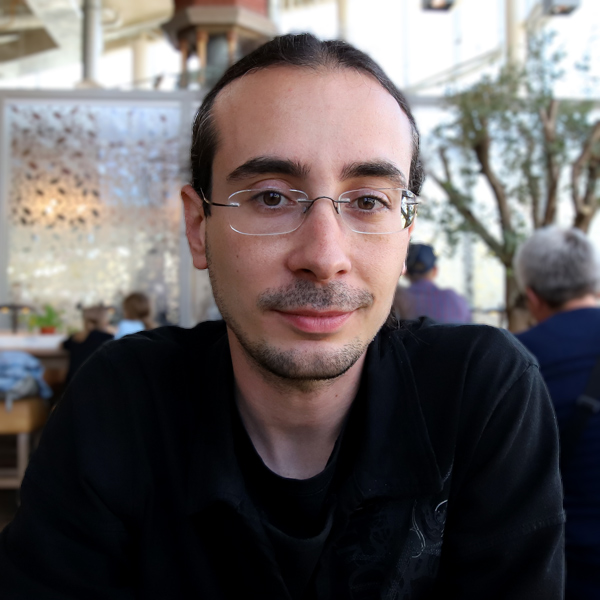 Sabin Popescu works as content editor, web designer/ developer and occasionally graphic designer for various companies and institutions across Eastern Europe and was an IT journalist for Romania's leading business daily, Ziarul Financiar.