Moscow-based Motorica received funding of 3.3 million EUR from two government-controlled funds
The company produces high-tech arm prosthetics in which they incorporate smartwatches, contactless payment chips and other gadgets
Motorica is planning to expand in the EU, Middle East and India
A spin-off company of theirs is working on a VR platform to make patients' rehabilitation an immersive, engaging process
Motorica, a high-tech prosthetics manufacturer based in Moscow, intends to expand its business in the European Union, the Middle East and the Far East, after securing a 300 million RUB (3.3 million EUR) investment.
"The main areas of investment include international development and R&D of new products. We are expanding in India, the Middle East and the European Union", Ilya Chekh, CEO and co-founder of Motorica, told ITKeyMedia, adding that, in May 2020, the company received conformity certification for sales in Europe (CE marking), Middle East and "a number" of APR countries (Asia-Pacific Region – editor's note).
Two Russian government-controlled funds, the Russian Direct Investment Fund (RDIF), managing capital of 10 billion USD (8.2 million EUR), and the Far East High Technology Fund (FEHTF), with a portfolio of 5 billion RUB (54.2 million EUR), invested 100 million RUB (1.1 million EUR) and, respectively, 200 million RUB (2.2 million EUR) in Motorica. RDIF previously invested another 100 million RUB in the startup in 2019.
Clients in 12 Countries
Motorica develops artificial upper limbs with a high-tech twist for persons with finger/ hand/ forearm/ upper arm trauma and has sold over 2,000 prostheses in 12 countries. They have active clients in the Commonwealth of Independent State (CIS – currently comprising of 9 former Soviet republics – editor's note), Czechia, Finland, France, Latvia, the United Kingdom, the United States, and India, for which the company already has a dedicated website and Facebook page.
In the Russian Federation, all prosthetics are covered by the national health insurance system and Motorica says they are trying to replicate that model when selling abroad. "When entering the foreign markets, we are trying to make our prosthetics accepted by the government insurance system, so that our clients can be reimbursed", explains Chekh.
He adds that, like for any personalisable product, costs depend on the various options/ packages chosen by the users, but the starting price is approximately 1,500 EUR.
Prosthetics with Smartwatch, Contactless Payment and Cigarette Lighter
What makes Motorica's prosthetics different from the rest? Chekh says it's all about the approach – their prosthetics are not just medical devices, but modern gadgets. The user can choose the design of the prosthesis and can equip additional elements such as a flashlight, camera mount, fingertip for interacting with touchscreens or even a jump rope. The prosthesis can also be upgraded with a contactless payment chip or with an embedded smartwatch (Motorica is collaborating with Samsung on that front).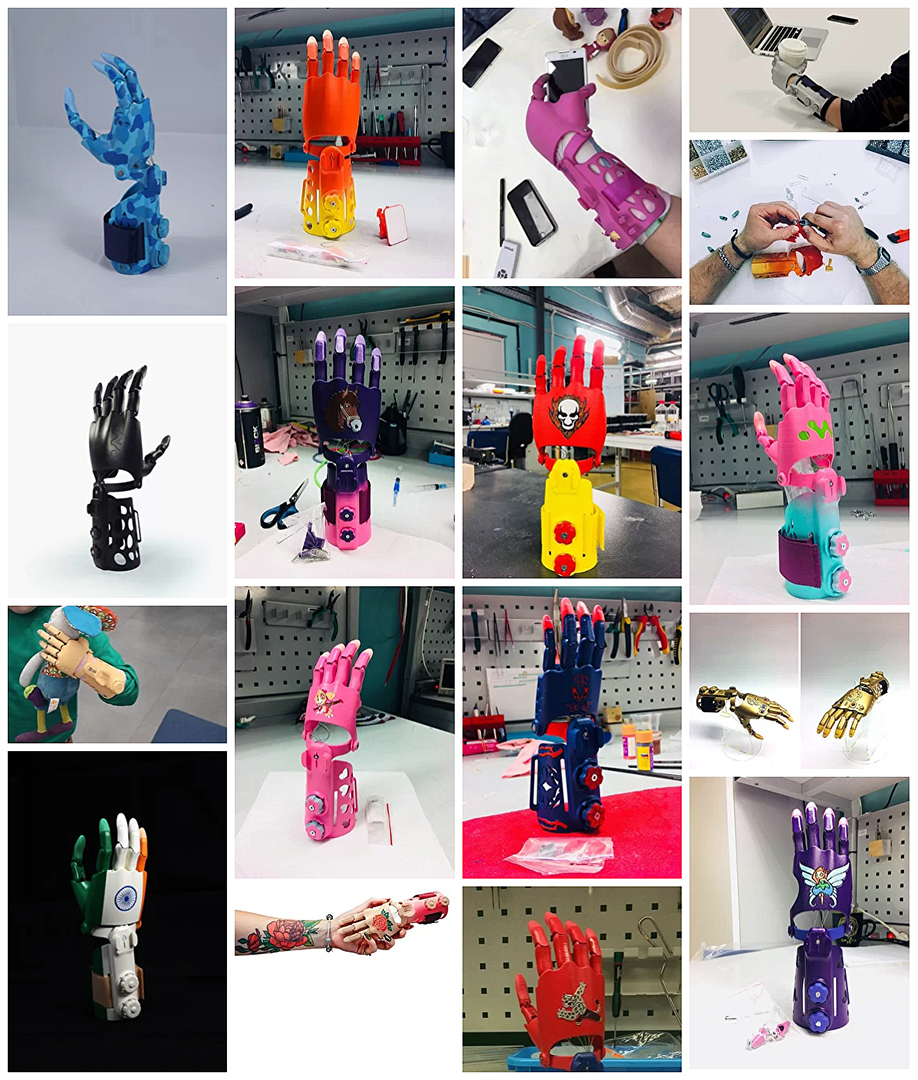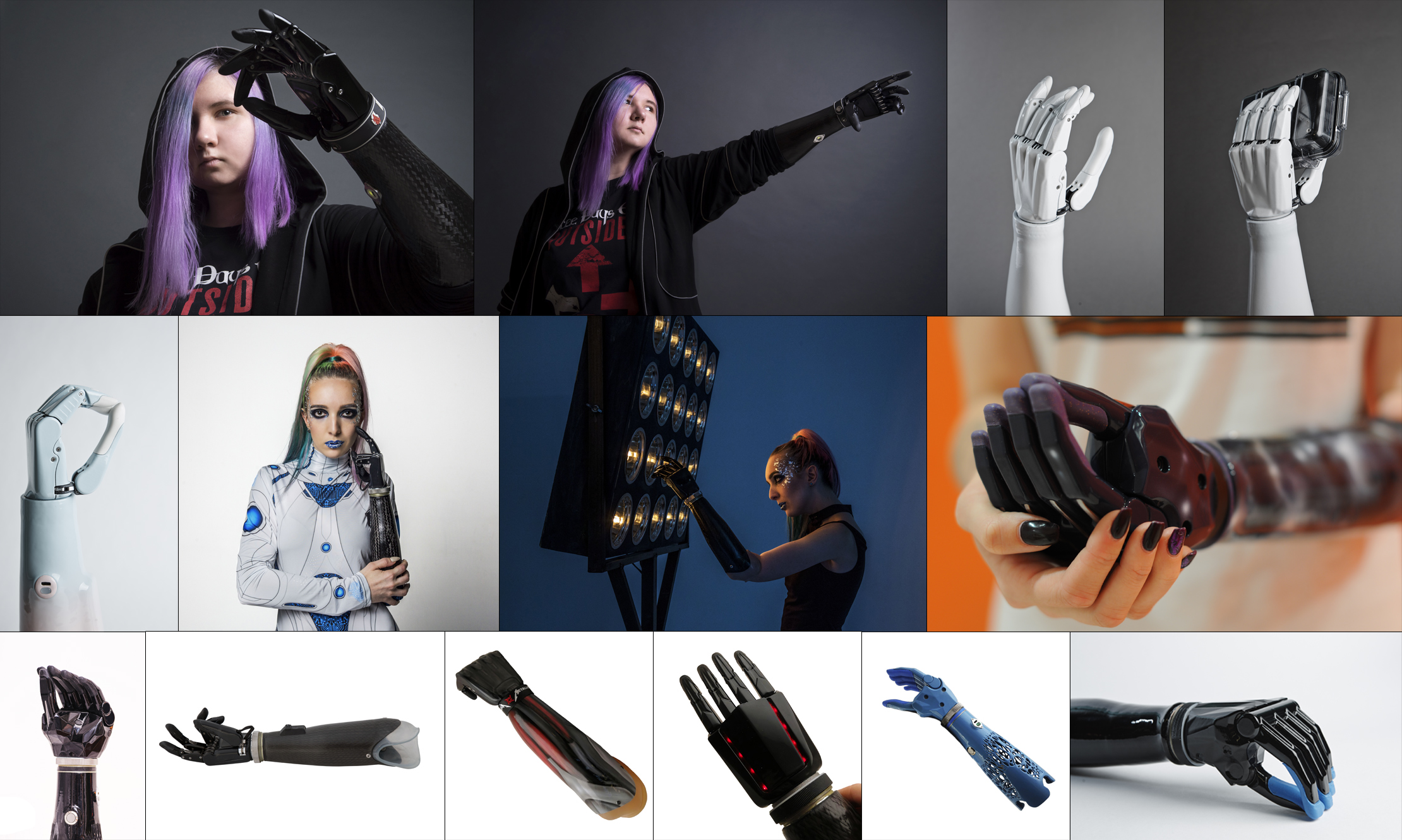 A selection of various designs available for Motorica's prosthetics
"Our main aim is that the user does not feel like a disabled person, but like a superhero", adds Chekh.
The prostheses are 3D printed using metal and composite materials. The company produces two types of prosthetics: body-powered (the patient needs to make a movement with their stump) and myoelectric (controlled via electrical signals generated naturally by muscles, but requires external power).
While using body-powered prostheses, users prepare themselves for the future installation of a more complex bionic prosthesis, envisions Motorica's CEO.


Prototype prosthesis with an embedded smartphone
What are some of the most intriguing requests the company has received? Children usually ask for lightsabers (Star Wars), claws resembling those of Wolverine (X-men), and of course Thanos' glove (Marvel). Adults on the other hand have requested lighters, knives or 'entertainment' modules capable of generating vibrations.
Our main aim is that the user does not feel like a disabled person, but like a superhero.

— Ilya Chekh, CEO and co-founder of Motorica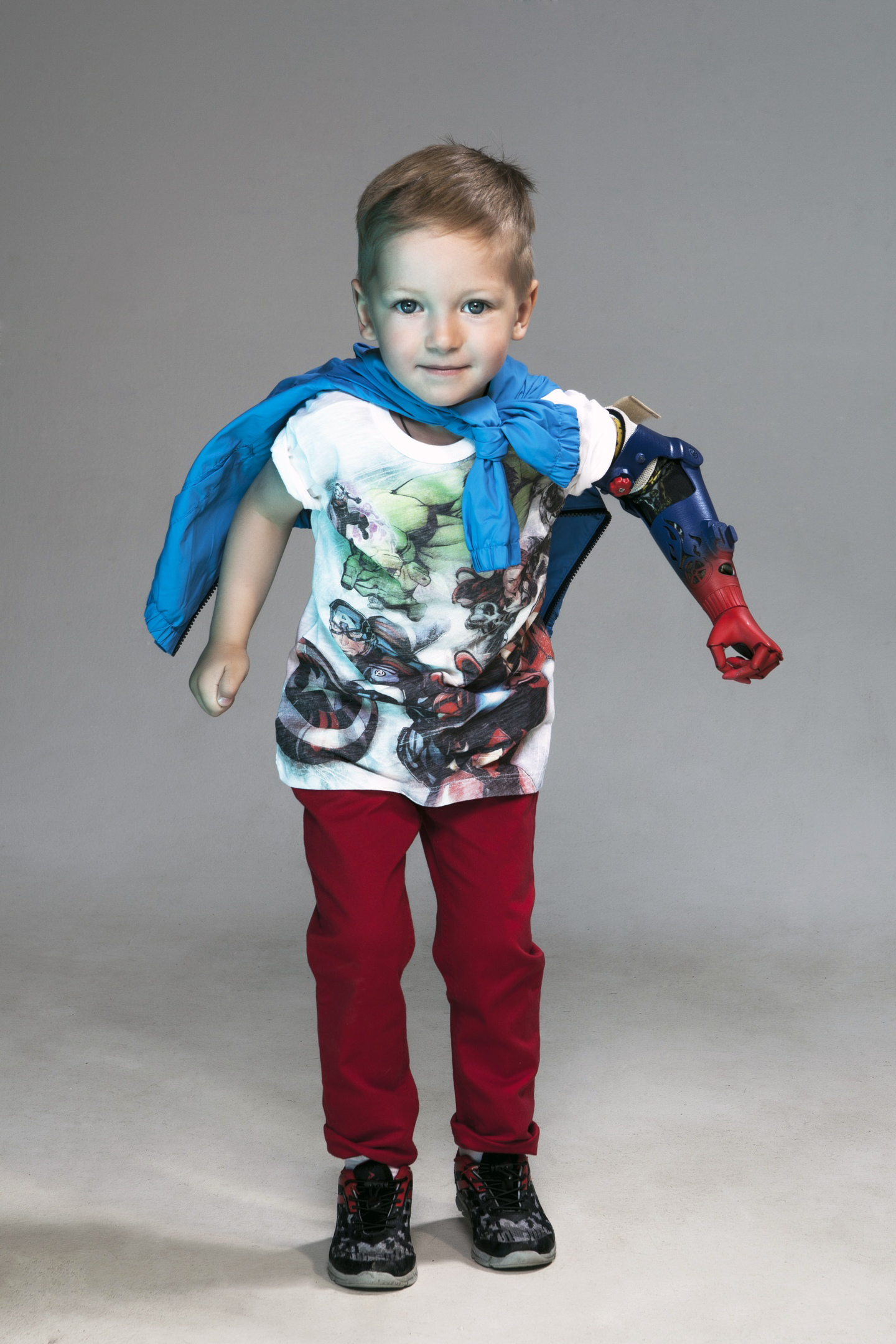 VR-based Patient Rehabilitation
Since 2018, Motorica has been working on a virtual reality (VR) solution aimed at increasing the efficiency of patients' rehabilitation, by gamification. Named Attilan, the solution is already in use as a beta version in Russia, and Motorica is working on having an international offering, with customised versions for the various rehabilitation centres outside the Russian Federation.
Attilan uses VR helmets and a dedicated control module that allows interconnecting Motorica's prosthetics to the virtual environment. In what is essentially a multiplayer game, patients can play various roles (engineer, technician, scientist, pilot) on the Attilan international space station that is orbiting Mars with the task of preparing the planet for colonisation.
"Inside the platform, the user has long-term goals for 3, 6, 12 months, presented as achievements in gameplay. This provides the necessary motivation to exercise when long-term recovery is needed (…) Thanks to real-time control and timely response, the game gives strong feedback on the quality of patients' movements", explains Chekh.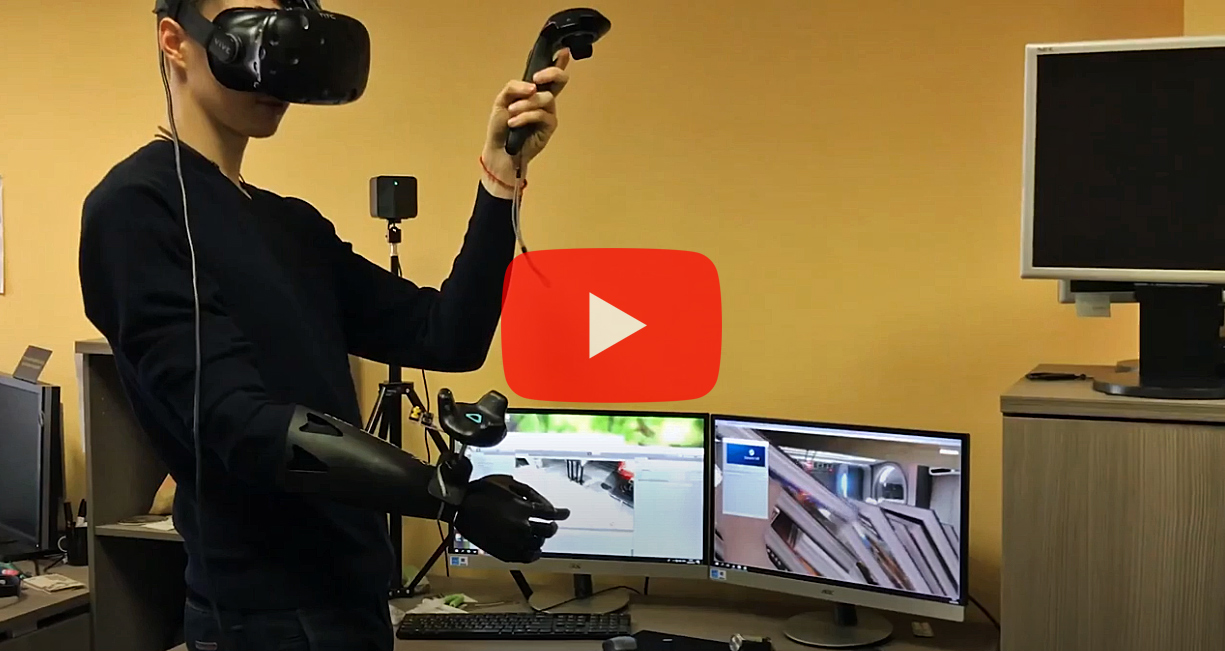 ▶ A preview of what Attilan VR looks like
Other rehabilitation devices such as exoskeletons or locomats can be connected to Attilan. An AI (artificial intelligence) system will analyse real-time sensor data from all devices and assess the effectiveness of the training, predict possible technical faults, provide in-game help and training corrections to the patient.
The technical roadmap for Attilan foresees blockchain integration, which would allow crypto payments inside the VR. Chekh did not offer additional information about the topic, teasingly pointing to the company's social media accounts for future updates.
From 3D Printing to Medical Prosthetics
Motorica's story began in 2014, when one of the founders, Vasiliy Khlebnikov, had a business in 3D printing and launched a call for engineers that could produce arm prosthetics for charitable projects. That is how he met Ilya Chekh, who had a startup in robotics.
"We tried to use open-source code to make first protheses, but quickly understood that to be more flexible and customer-oriented we had to rethink the concept of the prosthesis. We immediately rejected the idea of using low-quality printers (…) We did not copy foreign samples, but completely redesigned the entire mechanics of the prosthesis for more modern technologies: laser printing with powders and metals", remembers Chekh.
After studying the market they soon realised Motorica had an opportunity for a niche market, as the offer was very limited. "At that stage, we decided to move from the charity project format to a commercial business which sells prosthetics through the government insurance system, so that anyone can get the prosthetics for free."
The CFO and person responsible for investor relations is Andrei Davidiuk, who is also chairman of the board of Cybathletics – a competition dedicated to people with disabilities using modern rehabilitation tools. Inspired by Cybathlon, Chekh says Cybathlethics is not just a competition, but a community for developers, users and anyone connected to the world of technological rehabilitation.
Chekh, Khlebnikov, and Davidiuk are also the founders of Attilan, which will be a part of an R&D centre in Vladivostok.
In Numbers
Motorica's revenues almost topped 2 million USD (1.65 million EUR) in 2020, according to Chekh. In 2017 the company was announcing an income of just over 500,000 USD (approximately 412,000 EUR).
Motorica has 65 employees, almost double than what they had in 2018 and Chekh says they are planning to grow by 30% in 2021.


Motorica's core team; left-to-right: Ilya Chekh, CEO and co-founder; Vasiliy Khlebnikov, co-founder; Andrei Davidiuk, CFO; 2xPhD Alina Kuzyakina, rehabilitation; PhD Alexander Korukov, orthopedic surgeon
The company also has plans to open an R&D office and a research centre in Vladivostok, in cooperation with the Medical Center of the Far Eastern Federal University, betting on the local talent. "We saw a good opportunity in combining IT and engineer specialists there. The Far East Federal University is a great field to test new hypotheses. We are planning to test invasive technologies for controlling cyber limbs to help to decrease the go-to-market time", explains Chekh.
Motorica's expansion in the far east will also help future sales in the Asia-Pacific Region, feels Ruslan Sarkisov, CEO of The Far East High Technology Fund.
He told ITKeyMedia the fund usually looks for companies with a high potential of capitalising their growth by geographical expansion – in particular gradual entry into India, the Asia-Pacific region and the MENA region (Middle East and North Africa – editor's note).
The company is competitive not only on the Russian market, but is capable of growing into a global player.

— Ruslan Sarkisov, CEO of The Far East High Technology Fund
Sarkisov explains FEHTF has been monitoring Motorica's development for a long time, but it is ultimately the constantly improving products that made them invest. "[They] allow people who have found themselves in a difficult life situation to better adapt in society. This is critical for children and adolescents", he added.
The fund's CEO estimates the global market for upper limb prosthetics will climb over 5 billion USD in the next five years. "With growing demand for new options and functionality, the main directions of market development are introduction and improvement of prosthetics technologies, and the replacement of cosmetic prostheses with functional ones", he explains.
How long before we see a truly bionic arm? Sarkisov estimates between 7 and 10 years. By then, "Motorica will be one of the global leaders in bionic upper limb prosthetics, with a product which will not only help with social adaptation and have the same functions as human hand, but will also provide its owner a lot of advantages in comparison to the human hand", he projects and jokingly adds "But that is another story."
Meet the "Cyborg" Who Sent over 100 Clients to Motorica
Ilya Morkovsky, Moscow-based photographer, blogger and self-proclaimed cyborg, has used three prostheses from Motorica so far and his feedback as a tester played a role in improving the development of new products.
Author of @cyborg_news, Morkovsky has over 6,400 followers on Instagram and 3,200 friends on VK.
Born without a left hand, he lived most of his life without a prosthesis. "I got to know Motorica on social networks", he recalls, adding: "I saw beautiful pictures of happy users, that looked like people from the future and not like people with disabilities", Morkovsky told ITKeyMedia.
In his current prosthesis, he has a Samsung smartwatch, and a series of chips that allow him to open doors, pay for groceries and public transport or control smart home devices such as lights, robot vacuum cleaner, speakers, thermostats. As a photographer, Morkovsky is able to use his cyber hand to adjust the focal length and sharpness of the lens. "I can also use the touch screen of the camera", he adds, talking about the capacitive properties of the prosthetic fingers.
Morkovsky thinks the main aspect which makes Motorica different is the individual approach, the fact that the user can customise the design and features of each cyber hand. "There is a set of additional services: psychological counseling, rehabilitation, training in using the prostheses, photo sessions, sports events. The most important probably is the support chat with parents of children that use modern prostheses, where we discuss problems that people with disabilities face, we share tips – and emotions."
Through his blog, Morkovsky creates educational content to show his audience how a cyber hand can change their lives, what they can and cannot do with it, how to obtain it or how to choose a custom design. He regularly answers frequently asked questions people with disabilities might have and, in 2020, he referred more than 100 people to Motorica. All received prostheses. "In Russia, assistive technology (rehabilitation equipment) can be received for free. It only takes someone's desire."
What does he expect from a cyber hand in the next few years? Simple: "I would like to see better battery capacity, using AI to allow for more complex gestures, built-in screens, remote/ artificial sensing in the fingers to provide feedback from the items I pick up", sums up Morkovsky.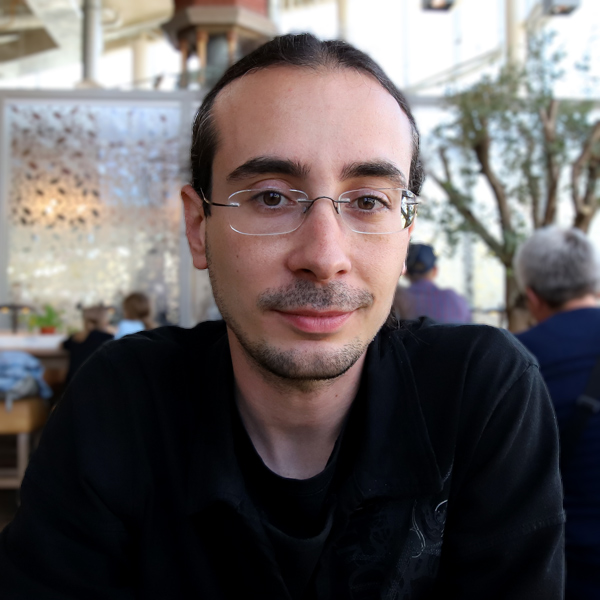 Sabin Popescu works as content editor, web designer/ developer and occasionally graphic designer for various companies and institutions across Eastern Europe and was an IT journalist for Romania's leading business daily, Ziarul Financiar.